Windows Patch Management: How It Works and Why It Helps
Windows Patch Management is an Essential Process for Your Security. Learn Why You Should Always Keep Your Systems Up to Date!
LAST UPDATED ON
JUNE 18, 2021
It shouldn't be a surprise anymore that patches and updates keep your systems safe by closing vulnerabilities that might lead to dangerous cyber-attacks and help you achieve compliance. Read on to find out exactly how Windows patch management works and what are the best practices for this process! 
Whether we like it or not, Windows is the most used operating system worldwide.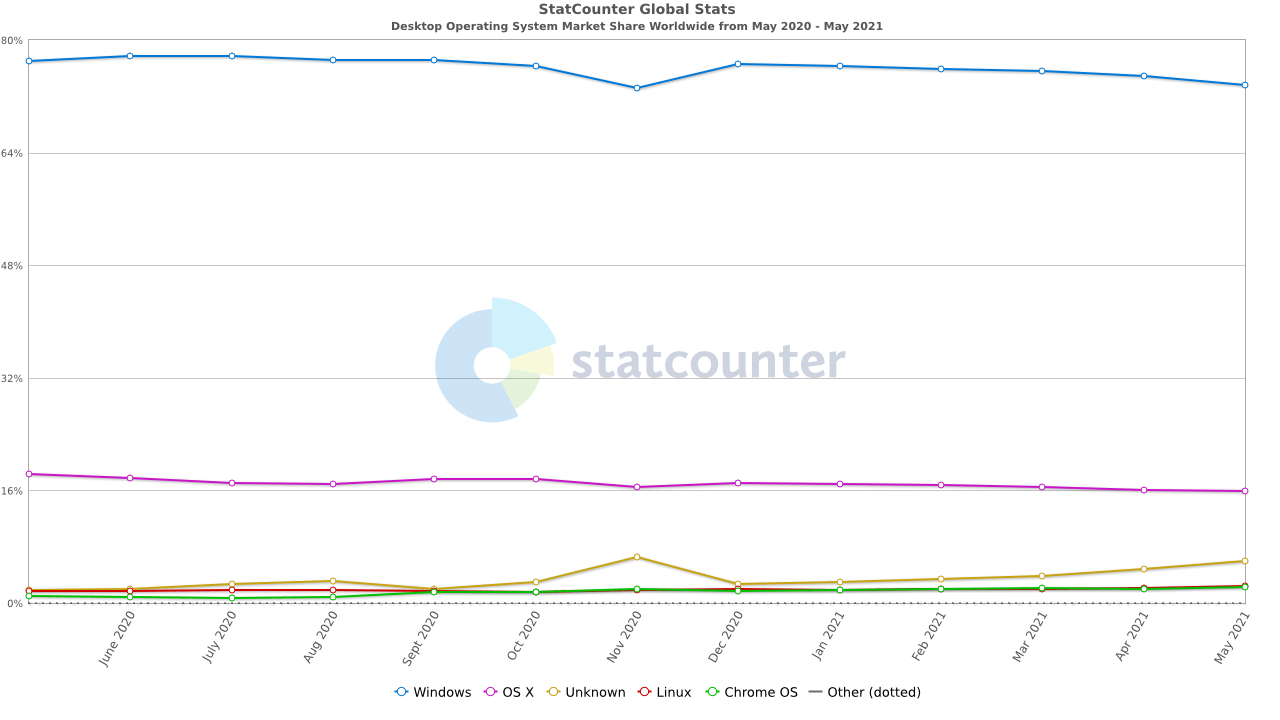 Its history began in November 1985, when the operating environment called Windows was introduced "as a graphical operating system shell for MS-DOS in response to the growing interest in graphical user interfaces (GUIs). Microsoft Windows came to dominate the world's personal computer (PC) market with over 90% market share, overtaking Mac OS, which had been introduced in 1984."
Windows patch management refers to the process of managing the operating system's updates as well as the installed 3rd party software, where: 
a

patch

is

"a piece of software code that either improves the functionality or fixes vulnerability holes for an installed program – you can literally think about it as a <<bandage>> applied to software

", and:

patch management

can be

defined as

the

"

process that involves the acquisition, review, and deployment of patches on an organization's systems. This practice helps IT staff keep up with newly released patches and make sure the updates are correctly deployed, check their status after deployment, and log the procedure." 
Managing Windows Updates 
Patches are essential for closing system and application vulnerabilities and certify that everything works as it should. When talking about Windows patches, some updates are done automatically after being released by Microsoft at the beginning of every month. 
This feature is available for versions like Windows 7, Windows Vista, and Windows XP and ensures that computers are up to date "with the latest updates and enhancements." 
As Microsoft notes, 
You can specify how and when you want Windows to update the computer. For example, you can set up Windows to automatically download and install updates on a schedule that you specify. Or, you can have Windows notify you whenever it finds updates available for the computer. Windows will then download the updates in the background. This lets you continue to work uninterrupted. After the download is complete, an icon appears in the notification area with a message that the updates are ready to be installed. When you click the icon or message, you can install the new updates in several simple steps. If you do not install a specific update that has been downloaded, Windows deletes its files from the computer. If you change your mind later, you can download the update again by restoring declined updates.
The monthly security updates released at the beginning of this month, for example, closed 50 vulnerabilities with various degrees of severity. You can find more details about them in our dedicated Patch Tuesday section.
However, when talking about managing Windows updates in an enterprise environment, the standard Windows update settings are far from an ideal option. You'll need granular control and an integrated reporting for the entire patching flow. Microsoft offers WSUS (Windows Server Update Services), which provides additional control over Windows updates for businesses but is still limited. The best choice to achieve complete flexibility and control over your windows updates flow is to use a 3rd party patch management solution. 
Windows Patch Management Best Practices 
Patch management is important for security reasons, but it also increases productivity and helps you achieve compliance. Here's what you should do to make the best of Windows patch management, apart from using the automatic updates feature: 
Choose an automated patch management solution.

 It will save plenty of time and your IT teams will be able to focus on other, non-repetitive, important tasks – not to mention that your network's security will increase significantly. Moreover, an automated patch management solution will guarantee adherence to compliance regulations and offer you granular control and integrated reporting for the entire patching flow.

Test before applying updates

– a patch might cause issues in the organization's infrastructure, so it should always be verified in a test environment or on a small number of endpoints.

Patch critical and high-risk vulnerabilities as quickly as they are available

 

Monitor the status of patches

– the best way to do this in an efficient manner is to choose an automated software solution. 

Establish a recovery plan.

It's important to have a recovery plan in case something goes wrong – data backup and rollback ability should not be missing. 

 
What to look for in an automated Windows patch management solution?
it should handle both, Windows system updates

 and 

third-party applications

;

it should provide an accurate software inventory

it should include

testing features and efficient automated deployment

;

it should provide

reports

regarding the patches that are missing, downloaded, tested, and installed;

it should have an

easy installation process

.

it should have the ability to delay and rollback any update
it should have the ability to schedule the patch deployment according to your needs
it should have a short patch release time (fast deliverability from the vendor to the end-user)
Our Heimdal™ Patch & Asset Management, for example, will see any software assets in your inventory, alongside their version and number of installs, deploy Windows, 3rd party, and custom software to your endpoints anywhere in the world, and create inventory reports for accurate assessments and compliance demonstrations. Everything can be easily controlled from our intuitive dashboard. 
Automate your patch management routine.
Heimdal™ Patch & Asset Management
Remotely and automatically install Windows and 3rd party application updates and manage your software inventory.
Schedule updates at your convenience;
See any software assets in inventory;
Global deployment and LAN P2P;
And much more than we can fit in here...
Wrapping Up 
With Windows being the most common operating system worldwide, when it comes to desktop endpoints, it's important to understand that Windows patch management solutions can help you achieve better security and strict compliance with regulations. 
Staying secure is easier with the correct knowledge and a trustworthy portfolio of solutions. As always, Heimdal Security is available to assist you with the latter. You can always contact us or book a demo if you have any questions regarding which of our company's products are most suited for your needs.