What Is Cyber Threat Hunting and Why You Need It?
Defining the Cyber Threat Hunting Process and Key Elements
LAST UPDATED ON
MARCH 31, 2021
As one of the booming concepts of cybersecurity, cyber threat hunting has been increasingly popular, but what exactly does it refer to?
According to cybersecurity specialist Digit Oktavianto,
Threat hunting is a process that focuses on activities that are repeated in nature, by taking an approach to identify and understand threat actors who may have exploit and infiltrate your network and your infrastructure. Threat Hunting is a proactive cyber defense approach using presumption of compromise mindset.
In short, cyber threat hunting represents a proactive search for malicious actors and contents in your system. As you can imagine, cyberattacks like malware or even hackers lurking around your network can occur at any given time without you even noticing. According to Joseph Ochieng's Cyber Threat Hunting study, on average, cybercriminals spend close to 192 days before being discovered on a system. They can steal valuable and sensitive information, accessing confidential communications, or worse, quietly acquiring credentials that will allow them to take control of your entire network.
Since no system is 100% efficiently protected, all organizations need additional cyber protections in addition to commercial cybersecurity solutions. With cyber threat hunting, you can focus on the undetected threats in your network.
Regardless of having advanced technology, threats still continue to manipulate protection layers. Basic cyber hygiene and correct implementation of firewalls and other security systems can stop many threats.
Defining the Cyber Threat Hunting Process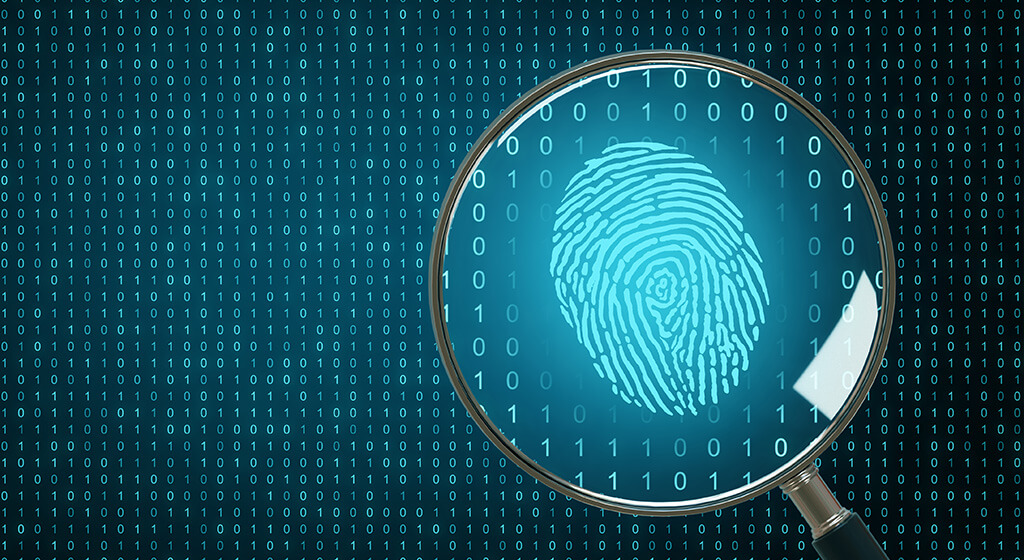 Cyber threat hunting is a multi-stage process that takes place in a cyclic manner. Since the hunt itself is proactive, the 'hunter' doesn't really know what exactly to look for. The process begins with defining the purpose of the threat hunt. The next step is analysis. The final step is remediation and response to purge the threat from the system. Below is a description of the various stages:
#1.  Defining the Cyber Threat Hunt Goal
The first stage of the hunt is to figure out why it is necessary by defining the main reasons why you are performing the hunt. Since there is a wide variety of potential threats and data to retrieve, conducting an objectiveless hunt is likely to fall through. Having a series of small sections of a directed hunt than one large undirected hunt is always preferable.
#2.  Data Collection
Good cyber threat hunting reflects the quality of data collected. Incomplete data often results in a half-good hunt and a false sense of security.
Does more data result in a better outcome? Not always, due to the following reasons:
Volume – a collection of more data means that more data will be available to be processed. Depending on the hunt's circumstances, a larger amount of data may only result in more time required.
Visibility – detecting and evading data collection efforts is possible with enhanced adversaries available within the network;
Classifying – some techniques work best with smaller data sets than larger data sets, such as grouping and stack counting.
To answer the core question when performing a threat hunt, it's essential to focus on the information required. Cyber threat hunting should also be a continuous process, with the past hunts forming the base and motivation for future ones.
#3.  Data Analysis
This stage can be one of the most challenging ones since you are dealing with a large amount of data. Encryption and encoding are often used by data logs to remain undisclosed even after collection. Threat hunters should eliminate logs that split attack payload into small packets to fully check every ounce of information, asset, or data.
When the analysis is completed, two results can be expected:
Correct hypothesis – indicating there is no evidence of an attack agent's presence within the system.
Incorrect hypothesis – if the stated hypothesis is confirmed, the hunter should check the nature, extent, and effect of the attack on the system as soon as possible. What's more, the threat hunter is required to draft an effective attack response.
#4.  Response
After analyzing the data, the threat hunter must generate the best response to the threat, defining both short-term and long-term solutions to counter the attack. The goal here is to terminate the ongoing attack as quickly as possible, protecting the affected host, preventing system damages, and eliminating the possibility of a future attack.
#5.  Lessons Learned
Once it's been confirmed that an attack occurred, the threat hunter should use this information to prevent similar events in the future.
The lessons-learned stage's main goal should be to improve the security process by taking every element into account. Humans are fallible creatures by nature, therefore the human factor is a significant threat and can be a vulnerability. For example, failing to patch systems can lead to security breaches. Firing the person involved would not eliminate the threat or resolve the solution. Instead, a better response would be implementing patching procedures throughout the organization.
Your perimeter network is vulnerable to sophisticated attacks.
Heimdal® Threat Prevention - Network
Is the next-generation network protection and response solution that will keep your systems safe.
No need to deploy it on your endpoints;
Protects any entry point into the organization, including BYODs;
Stops even hidden threats using AI and your network traffic log;
Complete DNS, HTTP and HTTPs protection, HIPS and HIDS;
Key Elements of Cyber Threat Hunting
The main purpose of cyber threat hunting is to monitor day-to-day activities and traffic across the network and investigate possible anomalies to find any yet-to-be-discovered malicious activities that could result in a data breach. In this regard, threat hunting presents four qualities:
Methodology. For a successful cyber threat hunting process, organizations must engage in a proactive, ongoing, and ever-evolving approach. An ad-hoc, improvised perspective will be counterproductive and only produce minimal results.
Technology. Most organizations already have comprehensive endpoint security solutions with automated detection in place. Threat hunting works in addition to these and adds advanced technologies to find anomalies, unusual patterns, and other traces of attackers that shouldn't be in systems and files.
Skilled personnel. Threat hunters are cybersecurity experts who not only know how to use the security technology mentioned but also combine a persistent aspiration to go on the offensive with instinctive problem-solving capabilities to uncover and mitigate hidden threats.
Threat intelligence. Having access to evidence-based global intelligence increases and facilitates the hunt for already existing indicators of compromise (IOCs). Information such as attack classifications for malware and threat group identification, as well as advanced threat indicators can help track down malicious IOCs.
Wrapping It Up
Usually performed by dedicated security experts, cyber threat hunting leverages the latest behavioral monitoring tools and intelligence to proactively detect suspicious patterns of behavior and has the potential to help reduce average detection and response times to just minutes.
By incorporating our Heimdal Threat Prevention module into your suite of cybersecurity solutions, you can stop information-stealing hackers in their tracks.
Available in both Network and Endpoint variants, Heimdal Threat Prevention adds powerful artificial intelligence-driven protection to your organization with its proprietary DarkLayer Guard and VectorN Detection technology. By scanning and logging incoming and outgoing traffic, it detects known threats, as well as novel ones, which means that your confidential data will remain safe.
If you're interested in cyber threat hunting and want to find out more, please remember that Heimdal Security always has your back and our team is here to create a cybersecurity culture to the benefit of anyone who wants to learn more about it.