What is Data Leakage and How to Prevent it
Data Leakage Prevention Is Essential to Your Company's Reputation. Find Out How and Why.
LAST UPDATED ON
FEBRUARY 18, 2021
Data breaches are as common as ever nowadays, with cyber attackers going after confidential data for their gain. To add insult to injury, mitigating one is not cheap. A 2020 report published by IBM uncovered that the average cost of such an incident on a global scale is a whopping $3.9 million. This is why your company needs a robust data leakage prevention strategy.
In the following lines, I have defined the concept of data leakage, as well as that of data leakage prevention. As always, make sure to read until the end for a few tips and tricks on how to implement this type of approach in your organization.
What is Data Leakage
Before starting the discussion on data leakage, it is essential to first understand the phenomenon. What is it, and more importantly, what are its consequences?
Data leakage describes a data loss of sensitive information, usually from a corporation or large company, that results in unauthorized personnel access to valuable data assets. The sensitive data can be company information, financial details or other forms of data that puts the company name or its financial situation at risk.
Quite a few possible negative outcomes that follow this type of incident make data leakage prevention all the more desirable as a cybersecurity strategy. Both short-term and long-term consequences exist, and I have detailed them briefly in the two subsections below.
Short-Term Consequences
The short-term consequences of a security breach within your company are threefold:
Mitigation costs
Fines and fees
Federal investigations
First and foremost, you should keep in mind that remediating the incident ex post facto will cost you a handsome sum. In addition to this, the relevant compliance authorities in your field will also penalize your organization financially if confidential data becomes public. To top it all off, you and the company you own will most likely be investigated by law agencies in the area depending on the extent of the damages suffered by clients and collaborators.
Long-Term Consequences
Still not convinced that data leakage prevention is the only viable choice? Let's have a look at the three long-term consequences this type of cyberattack will have on your company.
Damaged reputation
Loss of customer trust
Diminished morale
As a business owner, you most likely know by now that a solid reputation in the industry is high on the list of an enterprise's most prized possessions. Having good standing with the public is a main profit-driving factor, and going through a security incident will ruin that in an instant.
After your reputation is damaged, loss of customer trust follows suit. A consumer intelligence report published by auditing company PwC in 2017 established that 85% of shoppers steer clear of companies with documented data breaches on their record.
And do you know what happens when your company starts underperforming financially? Your employees start noticing, and workplace morale goes down. Therefore, if you don't want your offices to turn sour, it is time you considered a data leakage prevention strategy.
Data Leakage Prevention vs Data Loss Prevention (DLP)
A few days ago, my colleague Vladimir published a detailed article on DLP solutions and I followed up with a companion piece on DLP security. But is data leakage prevention the same DLP we discussed in those posts? The short answer here would be yes and no. Allow me to explain
In information security, the acronym DLP stands for data loss prevention. The term refers to the practice of not only stopping, but also detecting data breaches, data exfiltration, or the unsolicited destruction of data within an organization. Therefore, DLP deals with information theft, as well as damage.
Bearing this in mind, it can be concluded that data leakage prevention is a subset of data loss prevention that focuses on averting data breaches and exfiltration in particular. Any incident that sees an establishment's information being disclosed to outsider third-parties, be it a ransomware attack or a malicious insider, falls into its area of interest.
Malware attacks that cause data leakage
Obviously, not every cyber attack also includes data leakage in its set of goals. But many of them do, including:
Spyware, Trojans, ransomware, worms, and viruses are the most notorious types of malicious software that can cause data leakage.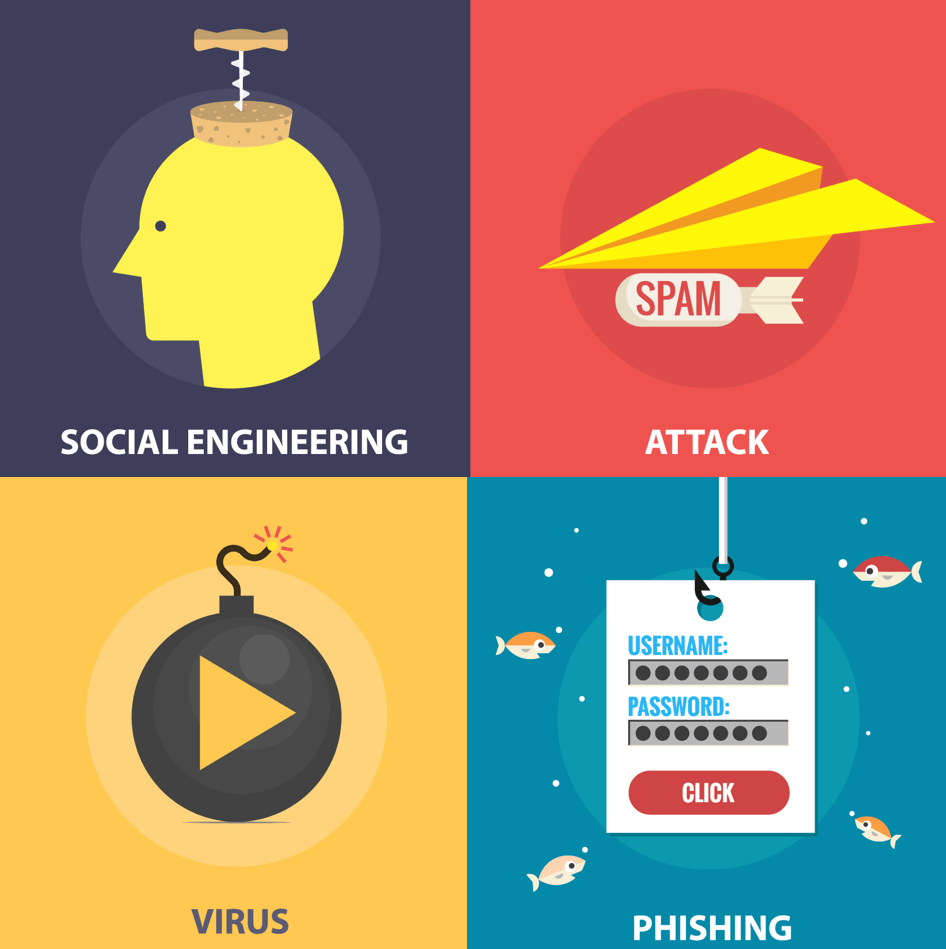 If we were to pinpoint the most dangerous one, that would most likely be financial malware. Because it's a big money-maker, financial malware is highly sophisticated and can persist in the infected system for a long time without being detected.
How to Prevent Data Leakage
#1 Implement a Password Security Policy
Strong passwords are your organization's first line of defense against external and internal cyberattackers alike. Regardless of whether they are private or shared among multiple staff members, company passwords need to be:
Impossible to guess
Varied from account to account
Safely stored and encrypted
Does teaching every single staff member how to respect all three of these principles seem unattainable? A companywide password security policy can help you with that. It should contain guidelines on how employees choose login credentials, as well as regulations on how the company handles their secrecy as well. Strong passwords are a mutual effort.
#2 Practice Privileged Access Management…
Privileged access management is a data leakage prevention practice that focuses on the monitoring of privileged accounts, preventing both outsider and insider threats that rely on the improper use of admin rights within a corporate network. It is derived from the principle of least privilege, which entails that user accounts be given the least amount of access rights necessary for the completion of daily tasks.
With a state-of-the-art PAM solution such as our Heimdal™ Privileged Access Management under your belt, you can add access governance to your cybersecurity strategy for complete control over your data. Its accessible interface allows sysadmins to manage escalation requests anywhere and at any time, strengthening your company's digital defenses in the process.
Implementing PAM in the modern workplace means that nobody can steal confidential information from inside the corporate network or exploit vulnerable user accounts from outside of it. In addition to this, it provides a certain degree of automation in the process that saves everyone crucial hours during the day that can be better spent focusing on urgent responsibilities.
#3 …Followed by Application Control     
Privileged access management goes hand in hand with application control, an information security practice that goes hand in hand with data leakage prevention. By restricting the applications that are allowed to execute within your system, you can implement a level of granular security that stops data exfiltration attempts.
Perfectly optimized to work in tandem with our PAM solution, Heimdal Security's Application Control is a complete integrated toolbox that helps you create a custom list of blacklisted and whitelisted applications. Determine what files run on your system according to their name, path, publisher certificate, or cryptographic hash for seamless security.
#4 Apply Advanced Threat Prevention
Controlling who and what performs operations in the company system needs to be paired with advanced threat prevention for increased success rates. DNS filtering for your online network perimeter and endpoints is thus a prerequisite for data leakage prevention. By incorporating our Heimdal™ Threat Prevention module into your suite of cybersecurity solutions, you can stop information-stealing hackers in their tracks.
Available in both Network and Endpoint variants, Heimdal™ Threat Prevention adds powerful artificial intelligence-driven protection to your organization with its proprietary DarkLayer Guard™ and VectorN Detection technology. By scanning and logging incoming and outgoing traffic, it detects known threats, as well as novel ones, which means that your confidential data will remain safe.
#5 Provide Cybersecurity Education to Employees
According to IBM once again, human error is still the driving cause behind 24% of data breaches. This is why a strong technical toolbelt requires a well-informed team to operate properly. At the end of the day, your employees are your most important defensive barrier, which is why you should provide them with adequate cybersecurity education. Here are a few examples of the topics you need to cover as part of an encompassing data leakage prevention strategy:
what a data breach and data exfiltration look like,
how to recognize the most common types of cyberattacks,
how to spot and report insider threat,
who holds which role within the organization,
what data should be shared and what data shouldn't,
and the list goes on.
Wrapping Up…
In a digital landscape dominated by information theft and unlawful network access, data leakage prevention is the strategy your company needs to stay one step ahead of hackers at all times. This complex approach has three principal pillars: proper policies, knowledgeable employees, and innovative solutions. Heimdal Security can help you with the latter, so don't hesitate to reach out to us if you require a robust roster of cybersecurity products.
System admins waste 30% of their time manually managing user rights or installations
Heimdal™ Privileged Access Management
Is the automatic PAM solution that makes everything easier.
Automate the elevation of admin rights on request;
Approve or reject escalations with one click;
Provide a full audit trail into user behavior;
Automatically de-escalate on infection;