Parental Control Apps: More Security Tools For Your Family
Let's see what parental control apps are and how they enhance your family's online protection
LAST UPDATED ON
FEBRUARY 6, 2018
In our Internet safety for kids article, we mentioned how useful parental control software is for the online security of the entire family. We've also seen a lot of parents wondering just how necessary or safe they are.
Let's dive in and see what parental control apps are and how they can be a valuable addition to your family's cybersecurity protection.

CHECK YOUR CYBER SECURITY HABITS
Do you use a parental control app?
Parental control apps, at their core, allow parents to restrict their children's access to certain kinds of content. You can use specialized parental control apps or software settings combos to decide what programs your children can see on TV, how much time they spend gaming, what sites they visit and so on.
They're also a must-have for those who know just how important online security is.
Here's what parental control notifications from just one security vendor reveal about children's online habits.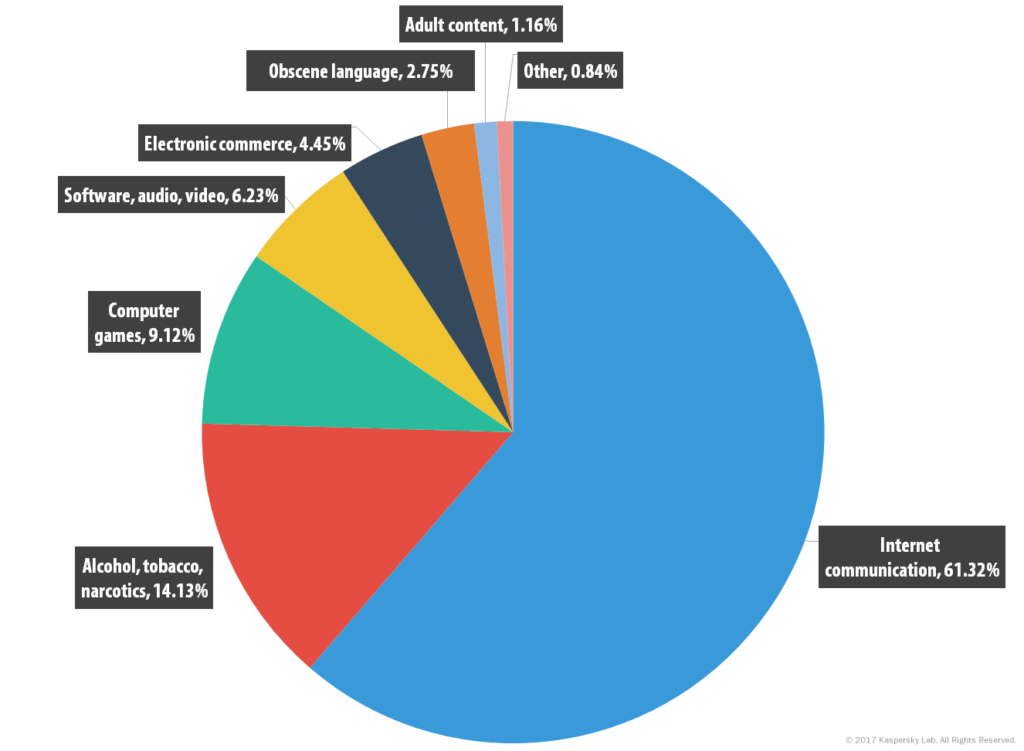 While it could be tempting to let the small ones regulate their habits themselves, every parent knows there must be boundaries.
Children are tiny explorers, forever pushing those boundaries, and it's up to parents to ensure their adventures don't end in misfortune. The online landscape is filled with threats to kids. Inappropriate content, shrewd marketers, malicious individuals who call "trolling" a hobby are just a few relevant examples of online threats.
But you already know that.
What you probably remember or examine closely is the security of the devices and software your child interacts with.
If you're a parent or planning to be one, you know security is one of the most important aspects of family life. There has to be financial security, emotional security and, as all of us spend more and more time connected, cybersecurity.
Let's see first what parental control apps are, what they offer and how necessary they are. Then let's see the best, easiest way to make sure your family welfare is secure in all aspects.
Parental control apps are roughly divided into a couple of large categories, but modern ones offer multiple features.
Types of parental control apps and how they work:
Location monitoring
These apps will monitor location and activity usage, using GPS and other tools to let you know where your child is and alerting you when boundaries are crossed. You can use features like Find My Phone or apps like Glympse for location sharing.
Content filters
The most widespread content filters limit your child's access to inappropriate content. Such content filters are available in most apps, from Youtube to Google, in games consoles, TVs and so on.
Content monitoring and reporting
In essence, these are tools that allow you to see exactly what your child is up to while interacting with devices, by checking the user logs or offering comprehensive reports. For example, in Windows 10 you can set up individual accounts for family members. If you add a child, you can get activity reporting and even weekly reports via email.
Usage control
These function like content filters but limit the usage of an app or a device. Think to place time constraints on your child's access to a games console.
Meanwhile, parents, soon to be parents and other individuals have a lot of questions on how to proceed with online security for their children.
Essential questions regarding parental control apps:
Are parental control apps needed?
Yes. There is no doubt about it, no matter how you slice it.
Maybe you're one of Internet's early adopters, maybe you're not. Either way, you definitely have seen some content that deeply disturbed you.
You most definitely struggled to regulate your own media consumption, your own habits, and your own social media usage. If you, an adult with decades of experience in keeping yourself healthy and secure, are struggling with this, what can be said about children and teenagers?
As writer James Bridle pointed out, Youtube, one of kids' favorite online hangouts, is filled to the brim with disturbing content. This content is usually created through automation and delivered straight to the top of the charts by spamming Youtube's search and recommend algorithm.
Moreover, kids and teens' love for video games leaves them exposed to questionable marketing tactics and tempted to spend a lot of money on microtransactions, buying loot for their favorite game.
As TechSpot reported last year, an 11-year-old spent $7,500 on in-app purchases, after his father had connected his iTunes account to his credit card.
It's just one of many examples because, even though parents do try to limit their children's access to technology, slip-ups do happen.
According to the Pew Research Center, more and more parents are starting to recognize the need for digital monitoring. However, a lot of parents are struggling to juggle all their responsibilities and to differentiate the valuable information from the fluff or misinformation.
This means that a lot of them are overwhelmed by too many information sources and miss out on the advent of a lot of great parental control apps.
Fortunately, this type of technology is getting more awareness and, implicitly, the adoption rate has raised.
Are parental control apps and platforms too complicated?
They can be.
Because we allow children to access so many devices and apps, from PCs to tablets to smartphones and consoles, it's difficult to keep up with how they interact and behave online.
Even if you do manage to stay on top of your child's time spent on devices or somewhat regulate what websites he visits, things can slip. This was evidenced in the previous example, where a child had unrestricted access to his parents' tablet.
The best, simplest and most cost-effective way to have an overview of the small ones' digital activities is to use a parental control app that works across a myriad of devices and websites. We found a few paid options being compared here, and a few free choices as well.
Are parental control apps just disguised surveillance?
If you watched the latest episodes of Black Mirror, the hit series from Netflix, then you probably saw a world where a parental control app goes horribly wrong. In the pursuit of their child's security, the parents go overboard and their worry becomes a self-fulfilling prophecy.
It's a great point to consider when you're investigating your parental control options. You also need to exactly just how much control is required. As an individual, you're always looking for balance in all things, from the time spent in improving yourself to the ways you relate to loved ones.
As a parent, you're always trying to figure out what's best for your family's online security.
Which brings us to this. It's the fundamental question you should ask when it comes to securing your children's well-being, especially when it comes to their digital activities.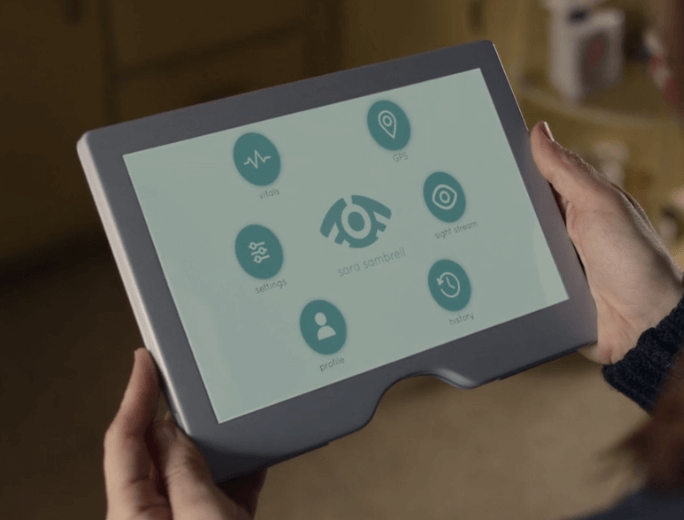 Are parental control apps secure?
Parental control apps, tools, gadgets and so on are made by people who share the same concern as you.
This means they're as secure as they can be. Most of the times, parental control apps are designed to bring information and peace of mind for parents. While their designers have the best intentions, cybersecurity is not something they have at the forefront of their mind.
Protecting your child against threats like malware, ransomware or data leakage should be achieved via specialized tools.
Kids are always tempted to click on something, download an app and so on. This makes them extremely at-risk users. To ensure their online safety, good cybersecurity practices should start with parents.
Here are the essential steps to ensure cybersecurity for the entire family:
Make sure your WiFi security is flawless because all your family's devices are connected to that and malicious hackers always target it. We put together a guide to Wifi security here.
Secure your and your children's smartphones and tablets. Here is the smartphone protection guide that will ensure the family is safe from the thousands of compromised apps, malicious banners, and other malware infection sources.
Keep your computer protected at all times using an antivirus alongside an anti-malware solution that monitors all traffic.
Always update the software on your PC.
We know that, as a parent, your time is precious and sometimes severely limited.
Our biggest advice is to get a secure parental control app that automates a lot of tasks and research the best security solutions to add another layer of protection.
We want to invite you to try Heimdal PRO for 30 days, free, with no strings attached. It's our proactive protection software that works with any antivirus. This agent secures you against advanced malware and updates your software automatically, without interrupting you from your tasks. We'd love to hear what you think about it and get valuable feedback from parents concerned about online security.
How do you use a parental control app? How do you place limits on your kids' digital activity and how do you ensure their online safety?