The Best Twitter Cybersecurity Accounts You Should Follow
Improve your online security one tweet at a time
LAST UPDATED ON
MAY 2, 2017
So you're using Twitter and want to stay on top of the biggest cybersec news out there.
You may be asking which are the best accounts you can possibly follow. Well, we've got you covered.
We've divided this article into 4 parts.
These people are often times thought leaders in the realm of cybersecurity, and have deep connections to insiders in the industry so they are often the first to break the news on certain stories.
The categories with the highest entries. Each magazine and news website has different editorial policies. Some only post in-house content, while others are willing to share and retweet stories from other publications. Regardless, almost all of the names we've included are well known and respected within the industry.
These companies are at the forefront of the fight against cybercrime and malware. As a result, they are almost always the first to learn of a new threat. On top of that they can offer in-depth analysis of online threats and practical security advice.
These accounts mostly provide niche knowledge that is too specialized to present for the other Twitter accounts above. This might include in-depth technical and code analysis of malware and also extensive legal aspects of certain cybersecurity.
So, here are the best 50 cybersecurity Twitter accounts you should follow:
Cybersecurity specialists and journalists
The Economist has labeled Bruce Schneier as a security guru, and for good reason. He's has published books and countless articles, essays and academic papers in the field of cybersecurity. A must follow for anyone interested in online security.
Surveillance and our Insecure Infrastructure https://t.co/8CPh5nOr7D

— Schneier Blog (@schneierblog) April 17, 2017
Mikko Hypponen is a prolific writer and researcher in the online security field. During his long career, Mikko has written for The New York Times, Wired, Scientific American and also held lectures at top universities such as Stanford and Cambridge. His Twitter account is of equally high caliber, and links to new types of scams as well as news stories and practical advice.
The ransomware tube map. Taken from our State of Cyber Security Report: https://t.co/GjZ4Ax50J6 pic.twitter.com/QuiVDE5b80

— Mikko Hypponen (@mikko) February 15, 2017
Brian Krebs is one of the industry's top names. For nearly 15 years he wrote for the Washington Post as a security reporter, after which he went alone and but continued focusing on online security. Most of his tweets link back to his excellent blog, there's no shortage of links to other major news stories.
The backstory behind the record 27-year sentence handed down last week for carding kingpin Roman Seleznev https://t.co/l5LarH3CIz

— briankrebs (@briankrebs) April 24, 2017
Neil Rubenking is the main review for security products over at PCMag. His expertise and insight are extensive, and his Twitter account is a great way to stay on top of in-depth antivirus reviews and analysis.
The free RansomFree utility from Cybereason detects and blocks ransomware based on behavior, to catch even zero-days https://t.co/dBOzmSUgom

— Neil Rubenking (@neiljrubenking) April 17, 2017
Dan Goodin is the Security Editor at Ars Technica, a leading news website about IT and technology. His Twitter description reads "The world isn't run by weapons anymore or energy or money. It's run by little ones and zeros, little bits of data."
BrickerBot, the permanent denial-of-service botnet, is back with a vengeance https://t.co/N3CCaKzbR4

— Dan Goodin (@dangoodin001) April 24, 2017
Graham Cluley is one of the most well-known and trusted security experts out there. After a rich and long career in, Graham moved into blogging and writing about cybersecurity trends and important news.
Almost two million Androids infected by FalseGuide malware, masquerading as game guides https://t.co/np26I5Fard (via @DMBisson) pic.twitter.com/pPOXl3ayKr

— Graham Cluley (@gcluley) April 26, 2017
Security news writer for Bleeping Computer, Catalin's tweets often explain the inner workings the latest scam, malware or other types of cybersecurity trends. At the same time, he tweets about the new events in the online security field.
Gmail phishing site hosted on the Dark Web pic.twitter.com/R2c5AMvAvR

— Catalin Cimpanu (@campuscodi) April 27, 2017
Peter Kruse is the eCrime specialist at CSISS Security Group and a leading online security expert. He is often the first to break the news about major sources of malware or new cyber threats, so it's a good idea to follow him for updates on the latest evolutions in cybersecurity.
Longhorn: Tools used by cyberespionage group linked to Vault 7, https://t.co/05wTCZ3XQb

— peterkruse (@peterkruse) April 10, 2017
Eugene Kaspersky, the founder of the cybersecurity company bearing his name, is one leading figures in the field of online security. He most often tweets about new cyber threats, but on occasion writes his own opinions and views on the state of cybersecurity.
Stats about infected #IoT devices by #Hajime worm -> https://t.co/rI94nPMKRW pic.twitter.com/TbHmkRpMLp

— Eugene Kaspersky (@e_kaspersky) April 25, 2017
Troy Hunt is a Microsoft executive charged with product security and creator of www.haveibeenpwned.com . It's safe to say he is an authority figure when it comes to online security. His Twitter account is similarly diverse and filled with useful content.
It's hard not to be just a little bit impressed: "This Hacker Is My New Hero": https://t.co/tBRouIZdJ1

— Troy Hunt (@troyhunt) April 27, 2017
What do you get when you combine Taylor Swift with cybersecurity?
A unicorn angel Taylor Swift of course: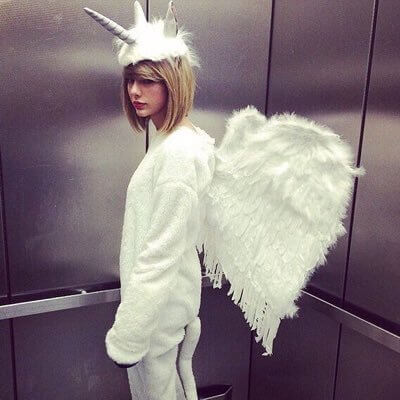 Swift on Security combines humor and practical online security advice in a fun and engaging Twitter account. Do follow if you like your cybersecurity peppered with random babbling.
Phish their Spotify password, turn their speakers to max and play Sussudio from their cloud speaker while they're at work, they get evicted

— SwiftOnSecurity (@SwiftOnSecurity) April 26, 2017
Debra Baker has an account filled with hot infosec news and also posts a regular podcast filled with security insights. Her 20 years of experience in IT security and Cisco expertise make her a valuable educational resource.
Finally I have Gosint up #infosec #cybersec pic.twitter.com/5QrHtpOGZB

— Debra Baker (@deb_infosec) November 13, 2017
A cybersecurity specialist that helps educate users, businesses and employees alike on cybersec know how. Jayson has a rich career behind, and an wealthier knowledge base which he shares with others, including on Twitter.
Some Companies are working to deanonymize #Bitcoin Transactions and traceable for Law Enforcement #Cryptocurrency https://t.co/z3IB1yYAG5

— Laurent Cheylus (@lcheylus) April 26, 2017
Cybersecurity magazines and news websites
InfoSecurity is a cybersecurity magazine that focuses mostly on businesses, and offering them practical advice and heads-up warnings about new and trending cyber threats. A must-follow Twitter feed if you have business and want to keep it secure.
Cyber-Spies Go Mainstream, Blamed for One in Five Breaches https://t.co/Bm36rPIrTo

— Infosecurity (@InfosecurityMag) April 27, 2017
Tripwire is a company that provides cybersecurity solutions for companies and businesses. Their blog and Twitter account draw from their extensive expertise and provide practical advice and tips for their readers.
Evolving Malspam Campaign Changed Tactics Three Times in Four Days https://t.co/NZv8zMgd7O via @DMBisson #security #infosec

— Tripwire, Inc. (@TripwireInc) April 26, 2017
Pierluigi Paganini is the founder of Security Affairs, a blog/news website that covers a very array of security subjects, such as social networks, hacktivists and cyber warfare. The Security Affairs Twitter feed distinguishes itself for meaty content and very little fluff.
Four Essential Security & Privacy Extensions for Chrome https://t.co/lmyxg9nrG4 @anasbaigDM

— Security Affairs (@securityaffairs) April 26, 2017
4.          Eweek
As far as tech magazines go, eWeek is an ancient one, going back all the way to 1984. Nominally, they are a tech and IT website, but frequently write, and tweet, about cybersecurity.
Government demands for Google user data set all time high in 2016 pic.twitter.com/1SS1n4a6Ve

— eWEEK (@eWEEKNews) April 26, 2017
Threatpost is Kaspersky Lab's cybersec news service, and casts a very wide net over the subjects it writes about. Its Twitter feed focuses mostly on news, commentary and analysis. Articles and tweets about practical cybersec advice and not as frequent.
"Chasing all the bugs isn't a security strategy." – @CodexWebSecurum #SRCBOS

— Threatpost (@threatpost) April 26, 2017
Not to be confused with Y Combinators Hacker News, The Hacker News is a popular cybersec news website that covers just about everything and anything security related. They normally tweet their own content, but keep a diverse profile and link to other major news stories as well.
Beware! A New #Android Malware Has Already Infected Over 2 Million #Google Play Store Users https://t.co/864QCRG8wy #security #infosec pic.twitter.com/GQlcZjUwDX

— The Hacker News (@TheHackersNews) April 26, 2017
HackRead is a news platform that writes about cybercrime, privacy, surveillance and hacking news. Its Twitter feed is similarly diverse in scope and depth.
Meet the teen hacker who messed with #Microsoft and #Sony and now facing jail time | https://t.co/lL5SMTHQIW #Security #Hacking #Cybercrime

— HackRead (@HackRead) April 26, 2017
BetaNews writes about all subjects tech and IT, but with a pronounced emphasis on topics that concern a user's security and privacy. Their Twitter account mostly tweets their own content and the occasional deal on some of their books (print and electronic form).
Dalenryder Password Generator is a versatile security toolkit https://t.co/s9d8rN3Ht5 pic.twitter.com/99ID7udUqP

— BetaNews.com (@BetaNews) April 26, 2017
Ghacks is technology and IT magazine headquartered in Germany. Cybersecurity is only a section of their interest so not all of their Tweets will be security related. However, they do delve in news stories about more technical subjects, which might be useful in some way for cybersec readers.
#Microsoft to offer more #updates for #Windows10https://t.co/8a95UCiUjh pic.twitter.com/EDubhacK8h

— ghacksnews (@ghacksnews) April 25, 2017
ITWire is one of Australia's leading IT and technology magazines. Their news articles and tweets frequently cover cybersec and consumer privacy subjects, but with an Australian overview. A recommended Twitter account for Aussies the world over.
— iTWire – Latest News (@iTWire) April 24, 2017
CSO Online is a leading online platform on cybersecurity, with extensive analysis and research on the various online threats that constantly emerge. Their Twitter account mostly shares and distributes their own excellent content.
Russian hackers use OAuth, fake Google apps to phish users, by @Michael_Kan – https://t.co/6qch22bTOw

— CSOonline (@CSOonline) April 26, 2017
CIO specializes in news and analysis for techies, IT professionals and executives. As such, it has a high standards for its content, which also reflect on their Twitter account. Do keep in mind that it's a more tech rather than cybersec oriented.
9 things your service provider wants you to know https://t.co/QRWqdBjEJv

— CIO.com (@CIOonline) April 27, 2017
Security Week is a well-known news website in the industry, and distinguishes itself for its more technical approach and also smart editorials and opinion pieces. Its Twitter account is frequently on the front lines of the newest cyber threats.
Mysterious Hajime Botnet Grows to 300,000 IoT Devices: @Kaspersky https://t.co/6MmUlkVxxH

— SecurityWeek (@SecurityWeek) April 26, 2017
Security weekly by Paul Asadoorian is a smart and informative video blog on line security, news, analysis and practical advice. If you're the type that prefers to watch a video, then Security Weekly is the Twitter account you should follow.
Dark Reading, with its suggestive name, is an online security site written by cybersec experts, and aimed at other such experts. Just as its website, the Twitter account is thorough, in-depth and thoughtful in its approach.
6 Times Hollywood Got Security Right #WarGames #MrRobot https://t.co/axEvYs92HX pic.twitter.com/CAPlLxX66I

— DarkReading (@DarkReading) April 24, 2017
An online security magazine covering news and events and trends in the cybersecurity field.
Cat, Mouse, RAT?: Felismus poses powerful threat https://t.co/reqkGTRRYg

— SC Media (@SCMagazine) April 27, 2017
HelpNet security distinguishes itself from other cybersec websites with its extensive contributor base, from a wide array of industries. Its articles offer new perspectives on cyber threats and advice, giving the reader a more complete view of an issue.
Cybercrime can come in any shape or size, and not always the form you'd expect – https://t.co/MuAFA4fb7a – @VZEnterprise pic.twitter.com/Ax3XB4rgA6

— Help Net Security (@helpnetsecurity) April 27, 2017
The mother site of all things tech. Yes, the pun was terrible but this shouldn't make you think less of Motherboard, one of the biggest websites on the Internet for technology, science and IT matters. Their Twitter account largely mirrors their website content, so the majority of tweets won't be about cybersecurity.
The "dark web" isn't really a web at all https://t.co/ne3wtCne60 pic.twitter.com/Oz2zmk3Zvm

— Motherboard (@motherboard) April 28, 2017
The Register is a technology and IT website with some of the most unconventional articles headlines on the Internet. We're serious about this. Their Twitter account is in the same vein. Their content however is on point, and high quality so you get the best of both worlds.
Phew! Chrome to warn when you watch insecure smut https://t.co/DVtlD8sDC6

— The Register (@TheRegister) April 28, 2017
FedScoop is a magazine/news website that tackles the relationship between the US government and cybersecurity and technology. A useful Twitter account to follow if you want to keep up with numerous developments coming out of the US.
Gov Actually Episode 11: How Regulation Works https://t.co/ahifAHutSS pic.twitter.com/29D0d16EVn

— FedScoop (@fedscoop) April 27, 2017
The name comes from the emergency signals from a computer when something is wrong with its hardware and can't boot up properly. As you can imagine, Bleeping Computer is all about PCs and other IT products. Their Twitter account frequently provides cybersec related content, as well as other useful pieces of information.
Malvertising Domain Had So Much Traffic It Reached #517 in the Alexa Ranking – by @campuscodihttps://t.co/dDGjB6I15r

— BleepingComputer (@BleepinComputer) April 27, 2017
Network World focuses on news and developments in communications technology and other tech related subjects. According to SimilarWeb, it boasts 3.1 million visits a month, so they must surely do something right. Their Twitter account isn't strictly about cybersec, but there's no shortage of such content on there.
How the U.S. is educating cybersecurity talent – and what's still missing, by @stacytc – https://t.co/XAwTi9mDhC

— Network World (@NetworkWorld) April 27, 2017
Few names can be as self explanatory as Computing is. The website's main audience is located in the UK, and so it caters to their interests for the most part. However, many of their stories and articles cover subjects outside the British Isles, and good cybersec advice is borderless.
Online developer tutorials blamed for spreading insecure code https://t.co/humshlSbqp

— Computing.co.uk (@Computing_News) April 26, 2017
Cybersecurity companies and organizations
BitDefender is one of the few security products that is (nearly) a household name. Their Twitter account is largely on point, and presents users with a lot of useful information. What's more, they rarely push their products in the Twitter feed.
Discover the most common #scams on on #GoogleMaps and stay #safe:https://t.co/wVbHUFXR4o

— Bitdefender (@Bitdefender) April 20, 2017
Malwarebytes has earned a reputation as a provider for malware removal software, such as Malwarebytes Anti-Malware or HitmanPro. They also maintain an active and informative social media presence, including Twitter.
Learn about the different types of #adware – Part 1 | Malwarebytes Labs https://t.co/fvTQlf7fFX by @MetallicaMVP #cybersecurity #infosec pic.twitter.com/D6tHFGsohL

— Malwarebytes (@Malwarebytes) April 26, 2017
Onion ID offers corporate cybersecurity solutions for the cloud and other virtual infrastructure. On top of that they also have an education blog and Twitter feed, mostly oriented towards businesses and professionals.
Has your email been hacked? Here's what to do next! https://t.co/lthMENY1GL #itsecurity #passwordmanagement

— OnionID (@Onion_ID) April 26, 2017
Moix Security is a company specialized in offering cybersec training, penetration testing and mobile security assessment. Its Twitter account mostly curates the best and most interesting articles from various sources.
How much are you giving away to fraudsters on Facebook? https://t.co/i6tvFFeV5F #infosec #hacking

— Moix Security (@moixsec) April 26, 2017
CERT is short for Computer Emergency Readiness Team, and is at the leading edge in the fight against cybercrime and cyber warfare. Their Twitter account is as clean and minimalistic as possible, presenting constant updates on the latest developments with minimal fluff.
Google Releases Security Updates for Chrome https://t.co/CNYHKKQOfc

— US-CERT (@USCERT_gov) April 20, 2017
Naked Security is Sophos's cybersec blog. For those who aren't familiar with Sophos, the company has a wide array of products covering numerous security niches. The Twitter account of their blog shares the extensive knowledge they have accumulated over the years.
Samsung Smart TV flaw leaves devices open to hackers https://t.co/UGW1ewr4GI

— Naked Security (@NakedSecurity) April 27, 2017
Kaspersky Lab's research division is right at the forefront on the fight against cybercrime. Their blog and Twitter are account packed with the latest developments on cybersecurity, and provide in-depth research and analysis.
In 2016 the number of users attacked with banking #Trojans increased by 30.55% compared to 2015. #KLMETA pic.twitter.com/3LPWdtDfw5

— Kaspersky Lab (@kaspersky) April 27, 2017
A cybersec company with a wide array of security products, as well as an excellent research team. Their Twitter often shares breaking developments and deep analysis of malware threats.
There is no one thing that makes you invincible to ransomwarehttps://t.co/TBC95HfUOt pic.twitter.com/5nbTemQzct

— F-Secure (@FSecure) April 28, 2017
Norton's Twitter account has a nice touch of personality, since it often posts "fun fact" kind of tweets, alongside their more serious and thoughtful blog pieces.
#DidYouKnow A teaspoon of DNA could hold over 900 million gigabytes of data. #DNADay17 pic.twitter.com/XBhdThOM2p

— Norton (@NortonOnline) April 25, 2017
Short for National Cyber Security Centre. Although it is based in the UK, and primarily oriented towards UK users, their content is of high quality and can be applied in any country.
When websites quote 'security' as being the reason you can't paste passwords – we totally disagree! https://t.co/y4VAYWg69B pic.twitter.com/owKtRfKgmS

— NCSC UK (@ncsc) April 28, 2017
Specialized and niched Twitter accounts
Peerlyst is sort of an online forum for cybersecurity experts, where they share knowledge and advice with each other. As you can imagine, the combined brainpower leads to an extensive knowledge base. The Peerlyst Twitter account mostly curates the interesting posts and news on their website.
"How to think like a hacker" https://t.co/uztd6OtVbo

— Peerlyst (@Peerlyst) April 27, 2017
As the name implies, the Twitter account @Cyber is all about online security, in small, 140 character phrases. The vast majority of the tweets offer practical advice, or interesting facts about cybersecurity. A definite must-follow for the security aware Internet user.
Learn how to protect your mobile device, with carrier-specific info at https://t.co/oOEmyTzfIH

— Cybersecurity (@cyber) April 26, 2017
Fieldfisher is a European law firm, and works extensively with privacy rights, data protection and legal developments in the cybersec field. A useful account to follow for any European reader interested in online security and privacy developments on the Old Continent.
Govt has announced that almost half of companies have been hit by a cyber breach/attack in last year. Do you have an incident response plan?

— Fieldfisher Privacy (@FieldfisherPSI) April 19, 2017
The website http://www.malware-traffic-analysis.net offers a technical overview of the latest malware threats that surfaced on the Internet. For the most part, the Twitter account shares their on-site content. An excellent account to follow for those of you who want deeper, technical insight into the latest malware.
2017-04-25 – #Hancitor #malspam stops exploiting CVE-2017-0199 (like yesterday) and goes back to using Word macros – https://t.co/JKQNNmnEF7 pic.twitter.com/6TsxmFMx3W

— Brad (@malware_traffic) April 25, 2017
As the name implies, Privacy Focused is all about privacy related news and developments. It's not exactly a cybersec account, but it does share online security news and content if they concern user privacy.
The latest The Privacy Related News Daily! https://t.co/m5escGtSk7 Thanks to @TyreJim @peterhense @GregSpievak #privacy #security

— Privacy Related News (@privacyfocused) April 26, 2017
Conclusion
In our opinion, these are the best cybersec Twitter accounts out there, but certainly not the only ones. There's a lot to write about when it comes to online security, and this will continue into the future as the Internet eats up more and more of our world.
For this reason, if you know about another good cybersec Twitter account, please recommend it to us so we might put in our list!
Spend time with your family, not updating their apps!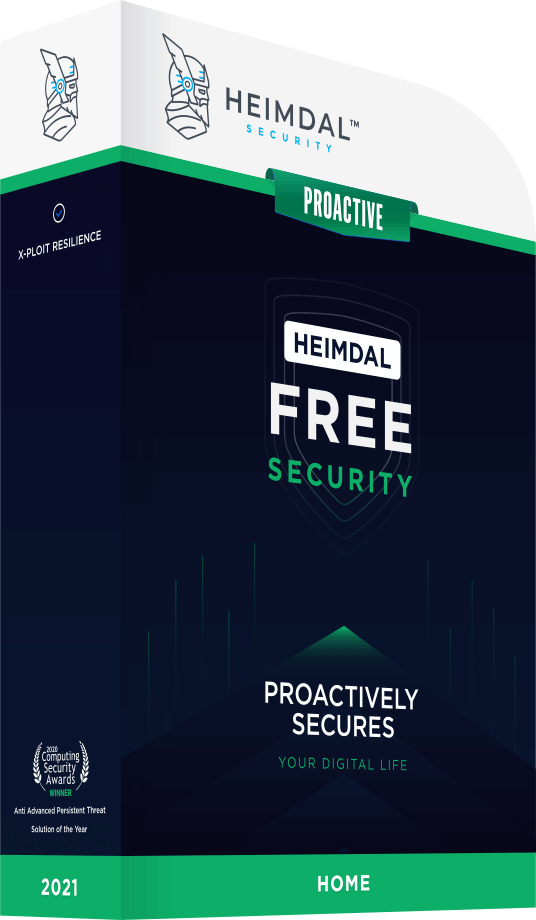 Let Heimdal™ FREE
Silently and automatically update software
Close security gaps
Works great with your favorite antivirus