Zee5 Platform is Once Again Affected by a Data Breach
Sensitive details of 9 million users exposed.
LAST UPDATED ON
MARCH 4, 2021
Zee5, the leading over-the-top (OTT) platform has suffered a security breach, leaving sensitive data of 9 Million users exposed.
What is Zee5?
Zee5 is an Indian on-demand Internet streaming media provider that was launched in India on February 14th, 2018 having available content in 12 languages. The Zee5 mobile app is available on Web, Android, iOS, Smart TVs, among other devices.
What happened?
The team at Inc42 revealed screenshots of the leaked database came into their possession, containing names of the users, phone numbers, associated email addresses and their Zee5 usernames as well.
Rajshekhar Rajaharia, an independent cybersecurity researcher was the first one to alert the publication of the breach. The leaked data of a few users, was checked manually and it was confirmed to be genuine and belong to Zee5 users.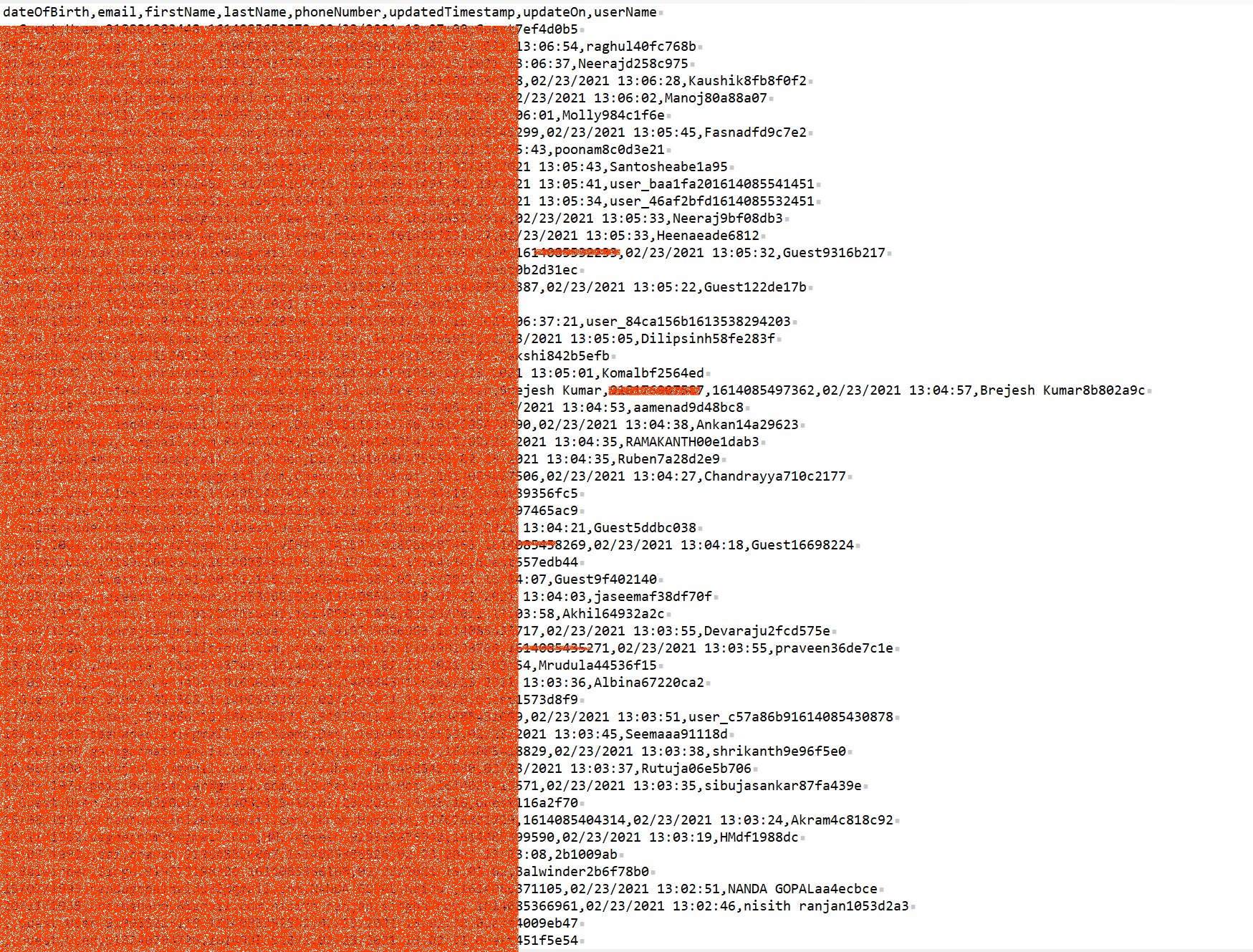 In the meantime, an anonymous hacker uploaded via an AnonFiles link a sample of the complete leaked dataset, with details of 1 Million users.
Even if the leaked details wouldn't directly compromise the accounts of the affected users, the problem is that the contact details contained within the database might be used for a large-scale phishing attack.
Zee5 declared at this time that the sensitive data of the subscribers are fully secured.
"We have noted some reports claiming about the info breach at Zee5's end and that we are investigating it further. We would wish to confirm that each one the sensitive information of our subscriber user base has not been compromised and is fully secured."
Not the first time this happens
This is not the first time when details of Zee5 users have allegedly been leaked within the property right. In July last year, a hacker claimed to have in its possession a large volume of data belonging to Zee5 users. He was planning to sell online the 150 GB alongside the Zee5's website's ASCII text file.
The corporate denied the reports at the time, although cybersecurity researchers said the information in question was being sold on the dark web.
In December 2020 Zee5 claimed that the platform had 65.9 million monthly active users, and in June last year, a report by Sensor Tower revealed that Zee5 was the ninth most downloaded streaming app worldwide for that month, with 4.16 Million downloads.
Your perimeter network is vulnerable to sophisticated attacks.
Heimdal® Threat Prevention - Network
Is the next-generation network protection and response solution that will keep your systems safe.
No need to deploy it on your endpoints;
Protects any entry point into the organization, including BYODs;
Stops even hidden threats using AI and your network traffic log;
Complete DNS, HTTP and HTTPs protection, HIPS and HIDS;
According to the report, users from India (3.5 Mn), Pakistan and the United Arab Emirates form 96% of the platform's userbase.