UK Government Releases an Integrated Review, Setting Its Strategic Goals for 2025
According to Prime Minister Boris Johnson, cybersecurity is now 'key to national security', enabling the UK to stay at the forefront of global action to secure a safe digital future.
LAST UPDATED ON
MARCH 18, 2021
This week, UK Prime Minister Boris Johnson unveiled an integrated review called "Global Britain in a Competitive Age", which has been in progress for over a year. Its main focuses are foreign policy, defense, and security – including cybersecurity, and will be used as a guide for future spending decisions, setting the UK's goals for 2025.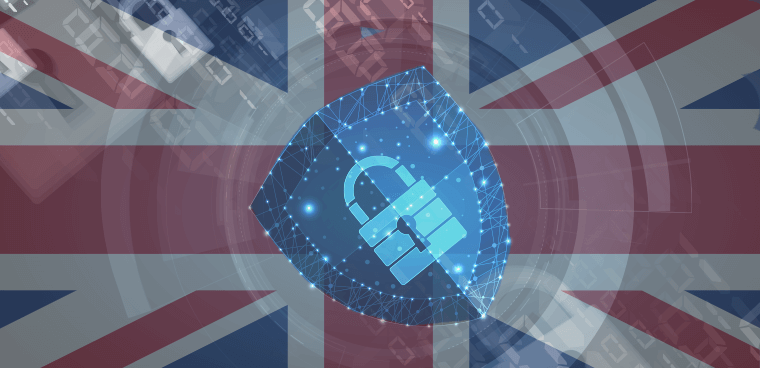 Source
The Prime Minister has pledged to invest more money in defense in a multi-year settlement of £24 billion (around $33.4 billion), which represents a considerable share of Britain's GDP.
Additionally, up to £6.6 billion ($9.1 billion) will be employed to fund research and development to provide next-gen combat technologies such as drones, directed-energy weapons, and advanced high-speed missiles. But what the government seems to be particularly ambitious is in the area of ​​cybersecurity. Johnson promises to work on a new "full-spectrum" approach to UK cyber capabilities to better locate, obstruct and fight off enemies.
It's no secret that technology has paved the way for new opportunities for threat actors to activate in cyberspace – hacking, disinformation, as well as online organized crime. They are constantly finding new ways of exploiting digital weaknesses, increasing security risks for the UK.
The cyber threat coming from foreign states has been brought to the government's attention many times in the past. In 2020, Lieutenant-General James Hockenhull, the UK Chief of Defense Intelligence, warned against the rising challenge posed by Russia and China, stating that
What's more, a report from the Intelligence and Security Committee of Parliament (ISC) noted that  "Russia's cyber capability, when combined with its willingness to deploy it in a malicious capacity, is a matter of grave concern, and poses an immediate and urgent threat to our national security", providing examples of Russian cyberattackers infiltrating into the UK's critical infrastructure through phishing attempts.
Besides creating a more secure online space, the UK's cyber strategy will establish ways for the country to lay the groundwork on essential cyber power technologies, like microprocessors, quantum technologies, and new data transmission forms.
In addition, the UK's cyber strategy will concentrate on obstructing adversaries' activities, by imposing costs on them or rejecting them the ability to damage UK interests. This has come a long way from a purely defensive approach to cybersecurity.
The review also points out that the National Cyber Force (NCF), which will be located in Northern England, will be at the core of this offensive approach, creating a "cyber corridor" across the country. As a result, industry and universities in the north of the country will work alongside government forensic experts to prevent cyberattacks.
With the surge of online attacks, it's unlikely that the UK government will relax its cybersecurity measures. The integrated review emphasized that the National Cyber Security Centre (NCSC) has been constantly working to help protect businesses and citizens from cyberattacks and that the cybersecurity sector bears "over 1,200 companies and 43,000 skilled jobs across the UK".