IoT Company Sierra Wireless Hit with Ransomware
The attack did not impact any customer-facing services or products, but forced the manufacturer to halt production for the time being.
LAST UPDATED ON
MARCH 24, 2021
Canada-based IoT company Sierra Wireless revealed its internal IT systems were hit by a ransomware attack on March 20th, forcing it to suspend production at its manufacturing sites.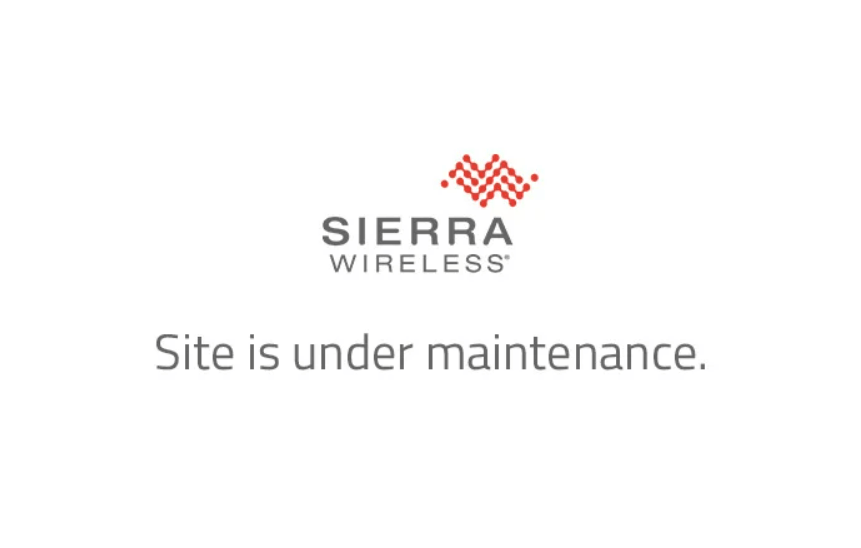 Specialized in designing and manufacturing wireless communications equipment, Sierra Wireless' products are used worldwide in industrial and enterprise settings, including in the commercial facilities, communications, government, energy, transportation, and water sectors.
Once the company learned of the attack, its IT and operations teams immediately implemented measures to counter the attack in accordance with established cybersecurity procedures and policies that were developed in collaboration with third-party advisors. These teams, with the assistance of these and additional third-party advisors, believe they have addressed the attack, and are currently working to bring Sierra Wireless' internal IT systems back online.
The company said the ransomware forced it to suspend production at manufacturing facilities but is looking forward to resuming production as soon as possible. Its website is currently under maintenance and other internal operations have suffered disruptions, but it is believed the attack has only impacted the manufacturer's own systems.
After falling victim to the attack, Sierra Wireless applied counter-measures to mitigate it in accordance with "established cybersecurity procedures" developed alongside third-party advisors, who've additionally been concerned in investigating the breach.
Sierra Wireless asks its customers and partners for their patience as it seeks to remediate the situation.
It is still unknown what type of ransomware hit the company or how it managed to infiltrate the community. Sierra Wireless is not sharing extra details about the ransomware assault for the time being.
This assault comes only a few days after PC vendor Acer was also hit with ransomware with published reports alleging the REvil ransomware gang was behind the attack and demanding a $50 million ransom payment.
Additionally, at the beginning of March, Molson Coors production stopped following a cyberattack, that caused delays or disruptions to brewery operations, production, and shipments.
Neutralize ransomware before it can hit.
Heimdal™ Ransomware Encryption Protection
Specifically engineered to counter the number one security risk to any business – ransomware.
Blocks any unauthorized encryption attempts;
Detects ransomware regardless of signature;
Universal compatibility with any cybersecurity solution;
Full audit trail with stunning graphics;
Cybersecurity experts are urging companies to back-up their data on actual hard-drives, so when a situation of this type occurs they won't be victims of ransomware.
Ransomware is one of the most common and most dangerous cyber threats of today, with possibly lethal consequences. Learning how to prevent it should be a top priority for any company interested in keeping its employees, clients, partners, assets, money, and business operations safe.