Privacy-Focused Browsers Oppose Google's FLoC Technology
DuckDuckGo, Brave and Vivaldi Rejected Google's Call to Implement FLoC in Their Browsers.
LAST UPDATED ON
APRIL 15, 2021
Last month, Google announced that it will introduce a new web technology – Federated Learning of Cohorts (FLoC). The aim of FLoC is to eventually replace the practice of browsers and third-party websites storing user data (cookies). The search engine giant believes the FLoC technology will be less intrusive compared to the current practice in terms of user privacy. It also wants other browsers and website hosting companies to embrace new web technology.
However, privacy-focused companies such as Brave, DuckDuckGo, Vivaldi, and others rejected Google's call to implement FLoC in their own browsers.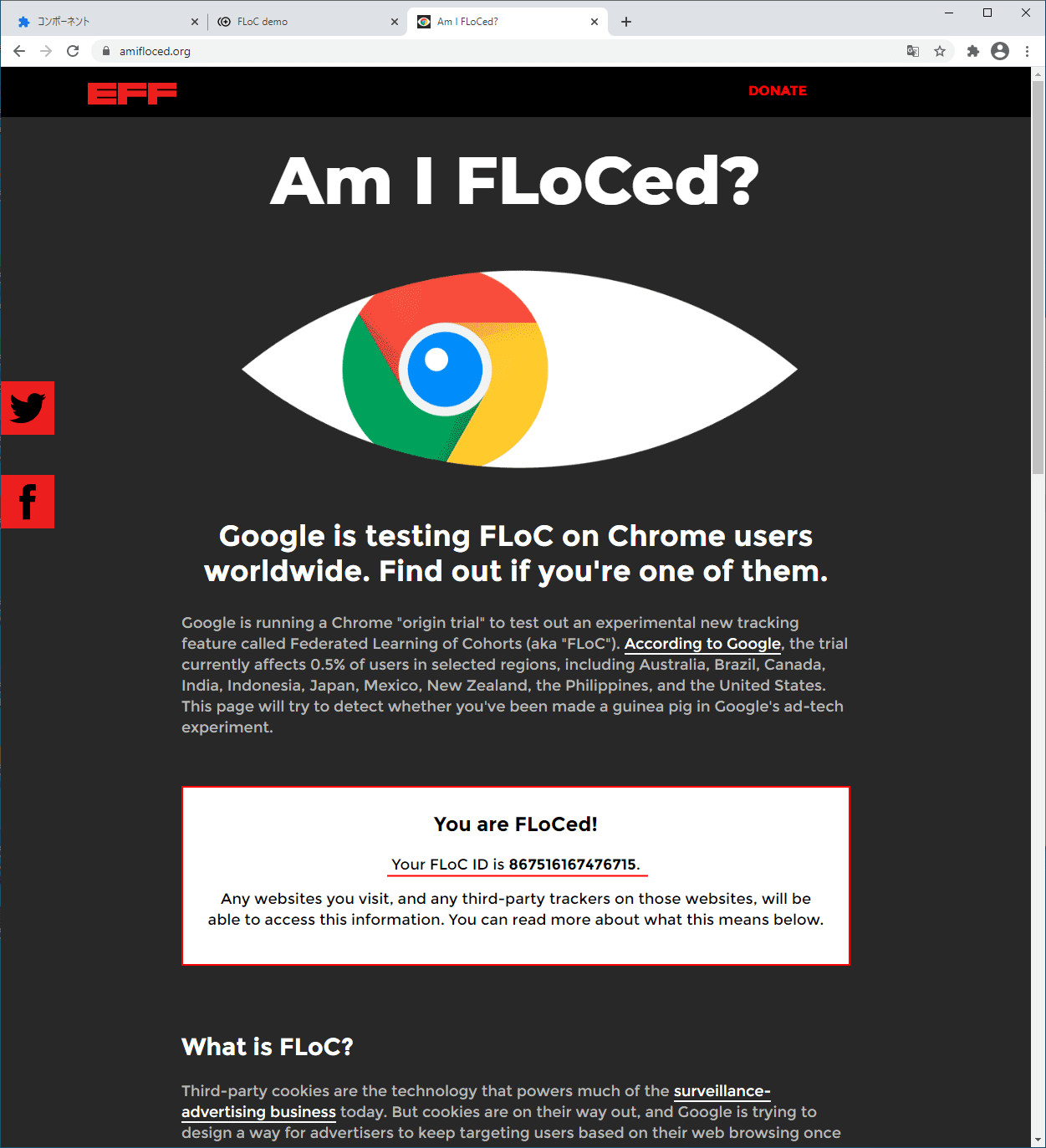 Image Source: Twitter
Browser apps use cookies to understand the users' preferences and to deliver better search results. Additionally, assuming the website is an e-commerce one, it will know that this particular user had previously visited and purchased certain items. With machine learning and Artificial Intelligence (AI) algorithms, they would have created a more personal profile with email ID, mobile number, age, purchase history, and other data more linked to the user. This information will help the browser display targeted ads of products that are likely to appeal to that user and eventually lead to a purchase.
This creation of a personally identifiable profile is exactly why user privacy advocates reject cookies on browsers and websites.
Browsing app developers such as DuckDuckGo and Brave strongly believe that FLoC technology doesn't protect privacy and it certainly isn't beneficial to users. The companies want Google to stop tracking user behavior. They say creating groups to protect users is just fluff, as tracking still continues in the new FLoC system.
FLoC harms privacy directly and by design: FLoC shares information about your browsing behavior with sites and advertisers that otherwise wouldn't have access to that information. Unambiguously, FLoC tells sites about your browsing history in a new way that browsers categorically do not today.
Why Brave Disables FLoC
On April 9th, DuckDuckGo announced that it has updated its web browser extension to block Google's new FLoC tracking method in Chrome. They've also pointed that removing all trackers will actually improve the website loading speed by 46% and also decrease Internet data usage up to 34%.
Like Brave and DuckDuckGo, Vivaldi also notes that while it uses Google's Chromium as the underpinnings of its own browser, it is free to do its own thing when it comes to FLoC. Unlike Google, Vivaldi stands up for the privacy rights of its users and does not approve of tracking and profiling, "in any disguise." As a result, Vivaldi will also block Google's FLoC technology.
At Vivaldi, we stand up for the privacy rights of our users. We do not approve tracking and profiling, in any disguise. We certainly would not allow our products to build up local tracking profiles. To us, the word "privacy" means actual privacy. We do not twist it into being the opposite. We do not even observe how you use our products. Our privacy policy is simple and clear; we do not want to track you.
No, Google! Vivaldi users will not get FLoC'ed.
At the moment, FLoC is being tested in a small percentage of users in Australia, Brazil, Canada, India, Indonesia, Japan, Mexico, New Zealand, the Philippines, and the US.
Google intends to further expand the testing in more regions in the upcoming weeks.