Natanz Nuclear Facility Based in Iran Became the Victim of Sabotage
Iranian Officials, Declared that a Nuclear Facility in Iran Was Hit by Sabotage Just a Day After It Unveiled New Uranium Enrichment Equipment.
LAST UPDATED ON
APRIL 12, 2021
Ali Akbar Salehi, head of the Iranian Atomic Energy Organization did not say who was to blame for the sabotage, calling the incident a "terrorist act", that caused a power failure at the Natanz complex south of Tehran on Sunday.
It seems that this situation was the result of an Israeli cyber-attack, after having ramped up its warnings about Iran's nuclear program.
On Saturday, Hassan Rouhani, Iran's President inaugurated newly added centrifuges at the Natanz site in a ceremony that was broadcasted live on television.
A spokesman of the Atomic Energy Organisation of Iran (AEOI), Behrouz Kamalvandi, declared that an "incident" had occurred in the morning involving the nuclear facility's power network, without providing any further details.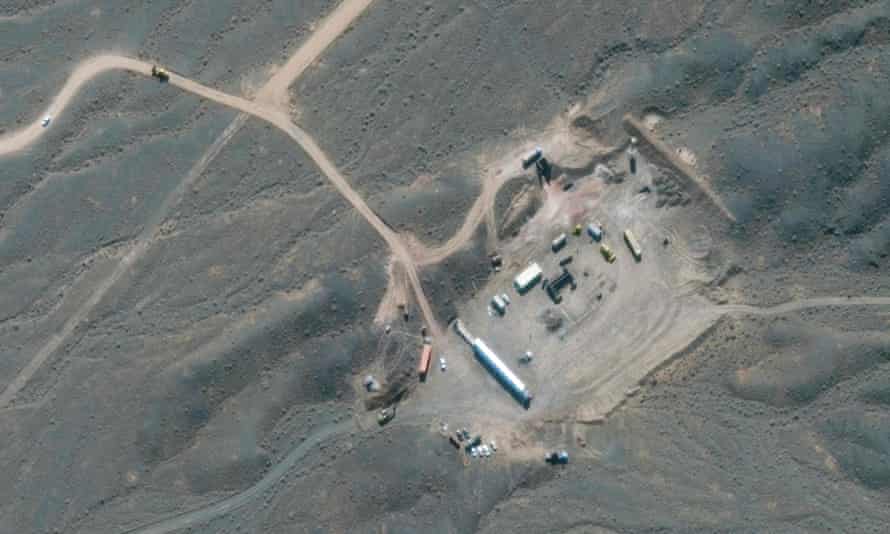 Later in the day, the state TV read out a statement that came from the AEOI head Ali Akbar Salehi, in which the incident was described as "sabotage" and "nuclear terrorism".
Condemning this despicable move, the Islamic Republic of Iran emphasizes the need for the international community and the International Atomic Energy Agency [IAEA] to deal with this nuclear terrorism.

Iran reserves the right to take action against the perpetrators.
The unexplained shutdown is believed to be the latest one in a series of exchanges between the two well-known enemies that have been and are still fighting an extensive and escalating shadow war across the entire Middle East.
Natanz is a focal point of Israeli fears, which began with an explosion that damaged a centrifuge assembly plant last July, and also refers to the combined CIA and Mossad cyber-attack using a computer virus called Stuxnet in 2010 which caused widespread disruption and delayed Iran's nuclear program for several years.
Iran's nuclear chief, Ali Akbar Salehi, urged the international community and the International Atomic Energy Agency (IAEA) to take action against the perpetrators of the attack. He confirmed that a "terrorist attack" had damaged the electricity grid of the Natanz site. The IAEA said it was aware of the reports but declined to comment further.
The attack was carried out by "opponents of the country's industrial and political progress, who aim to prevent the development of a thriving nuclear industry," Ali Akbar Salehi said.
The Iranian nuclear deal, also known as the Joint Comprehensive Plan of Action (JCPOA), has been having issues ever since Donald Trump pulled the US out of it.
Under the Biden administration diplomatic efforts have been redoubled to revive it, but Mr. Netanyahu has warned against a return to the deal and declared last week that Israel would not be bound by a new agreement with Tehran.