Malware and Scammers Are Now Targeting the Popular NFT Marketplace Rarible
Scammers Are Expected to Keep Targeting the NFT Mania by Creating NFT Shops that Steal Clients' Cryptocurrency, Artist Imitation, and False Giveaways.
LAST UPDATED ON
APRIL 16, 2021
A non-fungible token (NFT) is a unit of data stored on a digital ledger, called a blockchain, that certifies a digital asset to be unique and therefore not exchangeable. NFTs can be utilized to represent items such as photographs, videos, audio, and other types of digital files.
Even if copies of these digital items are accessible for anyone to get, NFTs are tracked on blockchains to provide the owner with evidence of ownership.
The NFT market value tripled in 2020, reaching more than $250 million, tempting scammers anywhere to find new ways to exploit it.
Not long ago, Beeple, an artist who makes digital art such as pixels on screens depicting bizarre, hilarious, and sometimes grotesque images, sold an NFT digital picture for over $60 million in Christie's auction.
In recent years, NFT has gained appreciation since artists sell their work for cryptocurrency at popular sites such as Rarible and OpenSea.
Rarible's popularity targeted by hackers
Cybercriminals employ typosquatting domain names that imitate the famous Rarible.com website but guide them to malicious programs, scams, and other unpleasant content, a report by cybersecurity and fraud protection company Bolster reveals.
Typosquatting domains: Typosquatting domains are lookalike domains targeting a brand. They look very similar to the brand's legitimate domain and are hard to tell apart. For example, rarible[.]com is the legitimate website of the famous NFT marketplace Rarible. rarbile[.]com is a typosquatting domain targeting Rarible.
Overall, search engines are doing excellent work hiding these typosquatted domains from search results. Nevertheless, threat actors are usually spreading the typosquatted domain via direct messages on social media, advertisements, or WhatsApp.
For example, Bolster came across a domain wwwrarible[.]com that is missing the period [.] between the www and rarible. When users accidentally click on this domain's URLs, they are redirected to a site forcing a false Firefox update on victims.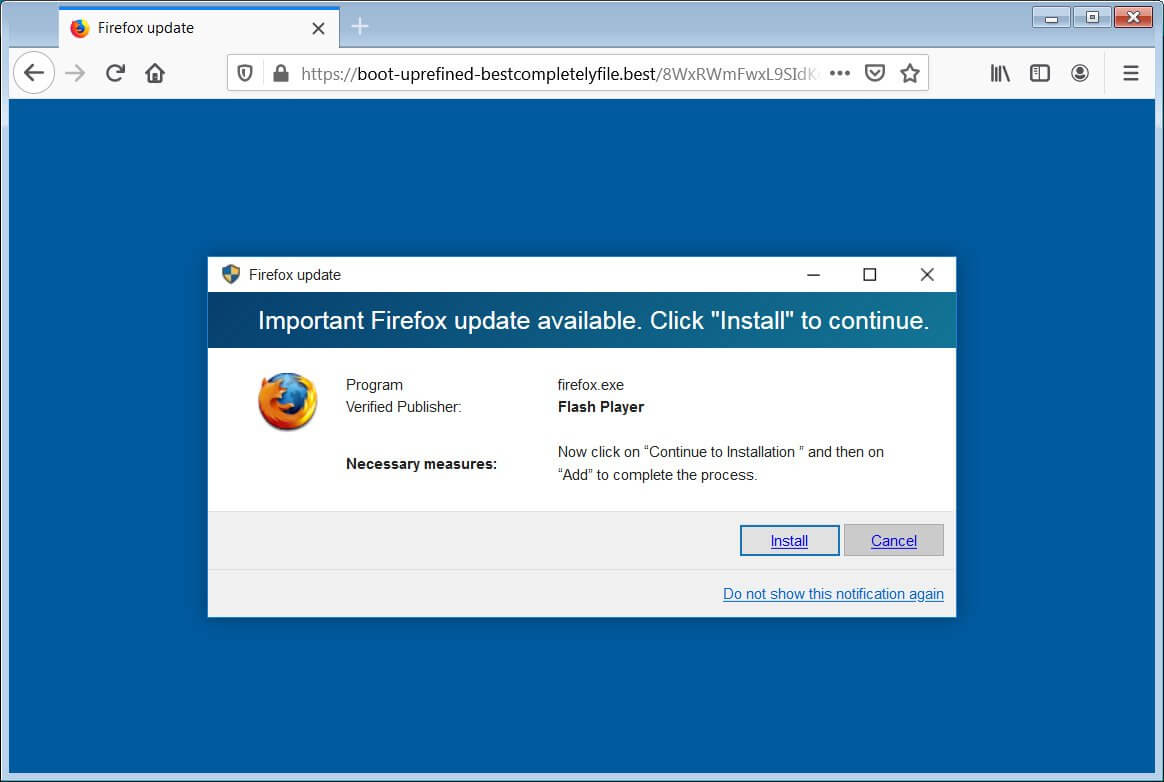 Source: BleepingComputer
Other domains, such as rarbile[.]com, rareble[.]com, and rareible[.]com also redirect users to several scams which may include false dating websites meant to steal your information, affiliate tech support scams, various games, or websites pushing unwanted software that delivers ads on your system.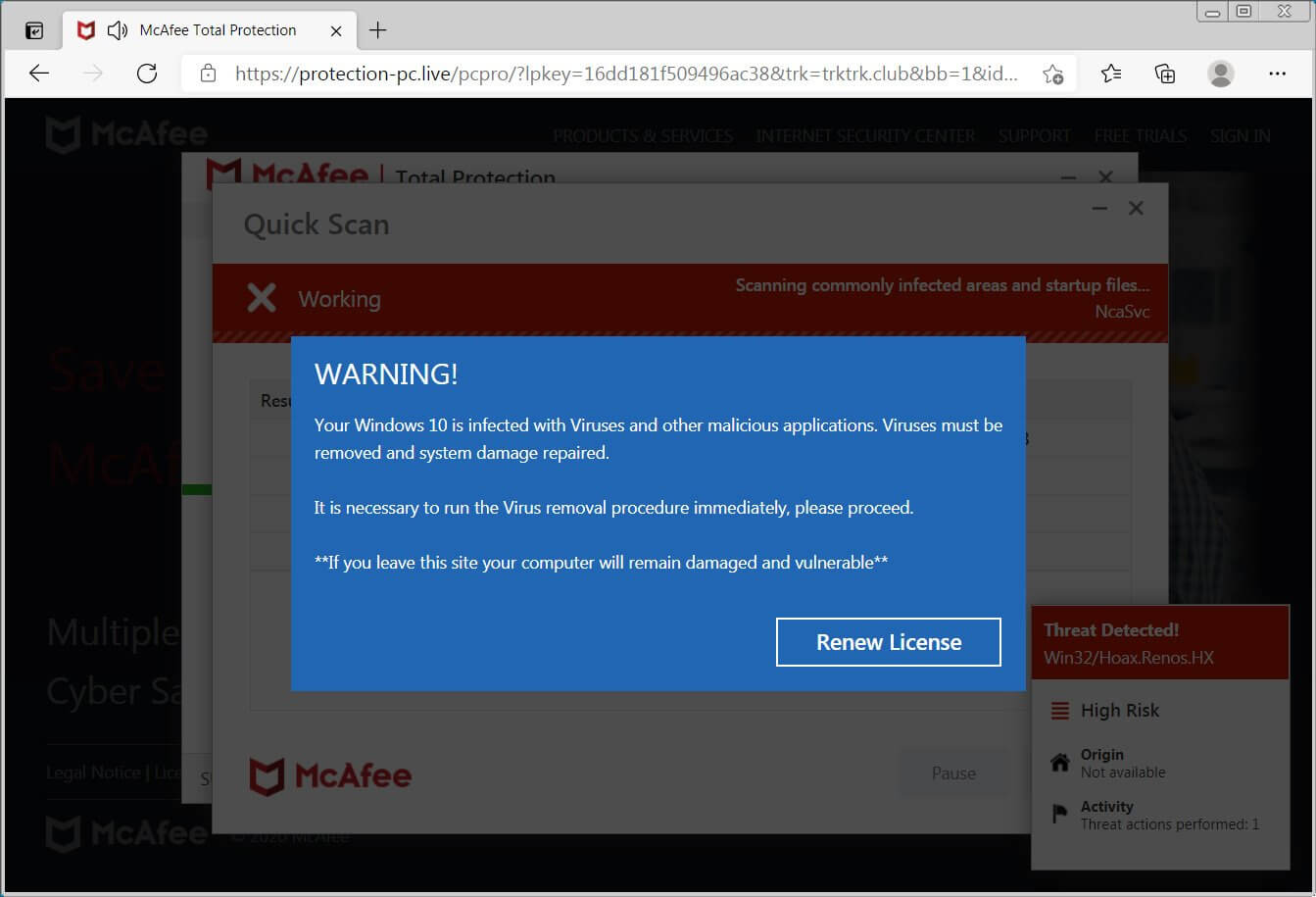 Source: BleepingComputer
The cybersecurity and fraud protection company declared that scammers are expected to keep targeting the NFT mania by creating NFT replica shops that steal clients' cryptocurrency, artist imitation, and false giveaways.
Paying close attention to the links they click on should be a top priority for the ones who are interested in the NFTs market. It is also important to be aware of the fact that when it comes to NFTs and cryptocurrency, the money paid to a threat actor will never be refunded.