How to back up your computer – the best advice in one place
The number of ransomware attacks is rising, so you need to protect your online data.
LAST UPDATED ON
APRIL 28, 2015
I bet that you worry about the data on your laptop, just like me. And, just as I used to do, you probably keep putting off that backup you've been meaning to do for a while. So for people like you and I, who can't really spare that much time when it comes to backing up their data, I put together this simple, actionable guide to stop procrastinating and get it over with.
And if you're more the "it can't happen to me" type of person, just take a peek below, which shows general failure rates for computer hard drives just like yours: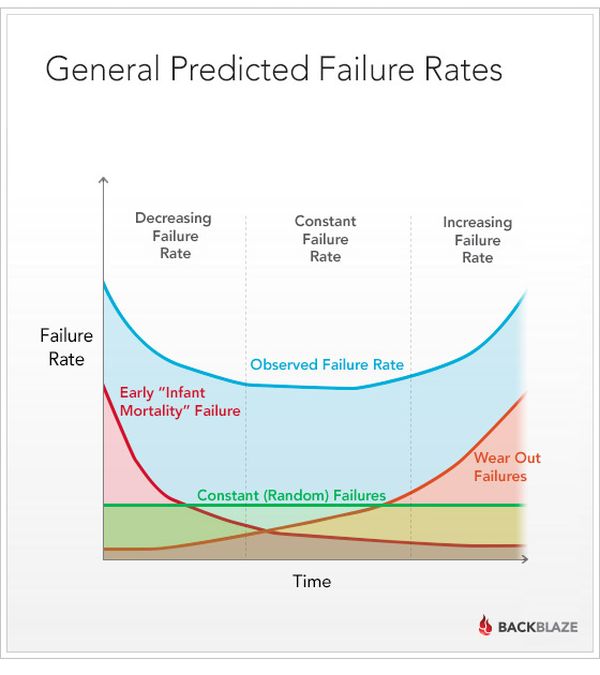 According to a study by BackBlaze:
"For the first 18 months, the failure rate hovers around 5%, then it drops for a while, and then goes up substantially at about the 3-year mark. We are not seeing that much "infant mortality", but it does look like 3 years is the point where drives start wearing out."
Now you're probably trying to figure out how old your computer is. Is it closing in to the 3 years mark? Maybe you should not postpone that backup this time.
But who would be interested in my data?
Cyber criminals for starters. And they have the tools and knowledge to crack your passwords (which are probably too simple and weak) in just a few minutes.
Real life criminals who might steal your laptop, tablet or smartphone. Maybe they won't be interested in the data inside more than in the gadget itself, but can you really count on that?
And then there are problems such as: losing your laptop/tablet/smartphone or damaging it in some way. You could become your own problem.

"But backups are complicated and I don't have the skills for that."

That's a myth (and an excuse you use to justify not backing up your data). Because I know there's a lot of information out there, I created this guide to makes things simple and actionable.
"There must be some software that can recover my data, even if it gets deleted accidentally." I hate to break this to you, but no, there isn't. There is no magic wand, and no undo button for this one. If your computer's hard drive fails, it's ALL GONE.
Could you bear losing everything on your computer: family photos, vacation videos, work projects, financial documents, passwords, music, etc.?
I thought so. There's only one thing left to do:
Read the steps below and apply them ASAP!
HOW TO BACKUP YOUR COMPUTER: THE ULTIMATE GUIDE
Backups are necessary copies of your data that you store somewhere safe to restore in case anything happens to the device you're working on.
For now we're going to focus on creating a backup for Windows users, but you can find a backup solution no matter what device or OS you're using. Moreover, you can also use some of the principles listed here to get started.
Here 2 important factors you need to think about before starting your backup:
How much storage space do you need?
Do you want to backup all your files or just a selection containing the most important ones?
The 5 golden rules of data backup
1. Keep at least 3 copies of your data.
2. Keep backups on different types of support.
3. Maintain a constant, automated backup schedule.
4. Keep your data backups in a secure, off-site location.
5. Secure your backups with strong passwords and keep those passwords safe (check the password security guide for more details).
The rules above are simple, so now I want to help you find the right tools to get it done. So I have one question for you:
What do you want to spend on your data's safe storage: time or money?
If all you want to invest is time, you can choose one of these free cloud storage services:
If the stuff you want to backup fit in the free space offered by one of these services, all you have to do is couple it with a free backup software and you're done! And we have just the list for you: 34 Free Backup Software Tools.
If your backup needs exceed these free options, you should keep in mind that online backup software and storage is not expensive!
Let me give you some examples:
Cloud storage (pricing per month):
Online backup services (pricing per year):
You can also this great comparison tool to evaluate features and pricing for multiple software options. Check out the homepage on BestBackups.com as well for backup tools for other operating systems and focused on specific criteria.
Because you should follow backup rule nr. 2 – keep backups on different types of support – let's check some external drives options as well:
All that you have to do now is:
1. Make a choice of a free or paid storage
2. Pick a backup software solution
3. Choose the files you want to back up
4. Set a constant backup schedule
5. Sit back and know that your data is safe.
That wasn't as difficult as you imagined, now was it?
The easy way to protect yourself against malware
Here's 1 month of Heimdal™ Threat Prevention Home, on the house!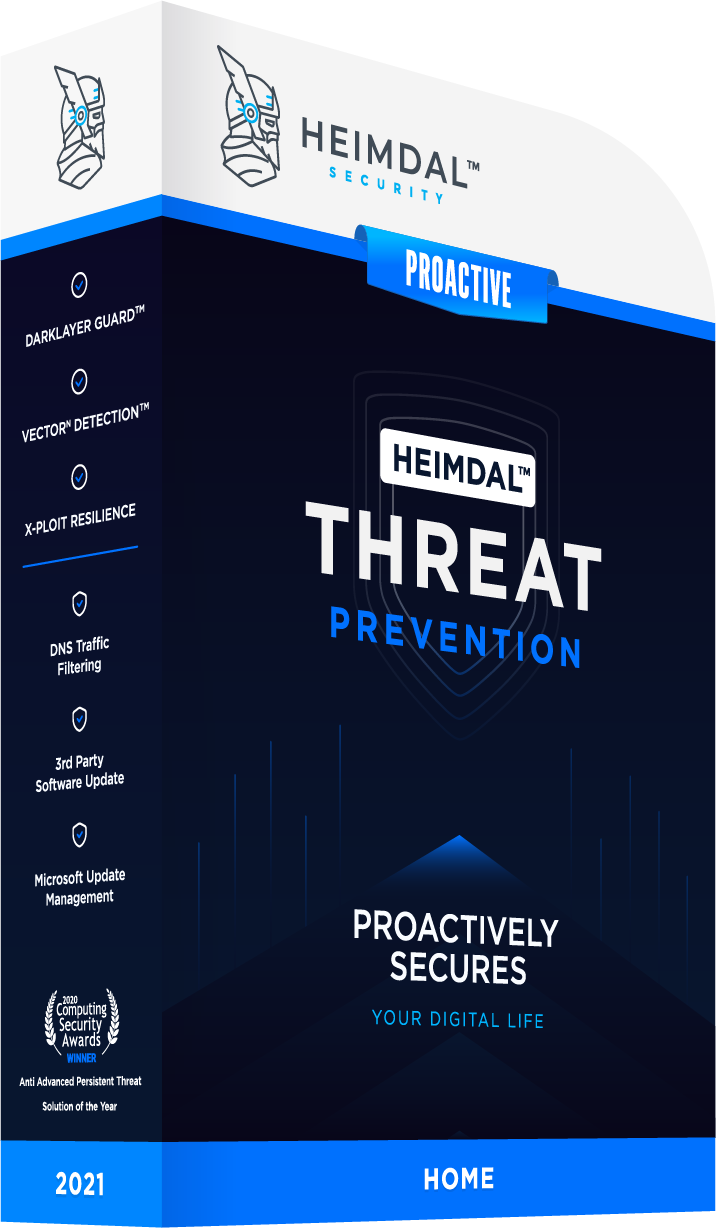 Use it to:
Block malicious websites and servers from infecting your PC
Auto-update your software and close security gaps
Keep your financial and other confidential details safe