Heimdal™ Security Featured in G2 Summer Reports Niche Quadrant 2022
LAST UPDATED ON
JUNE 29, 2022
COPENHAGEN, June 29th, 2022 – Heimdal™ Security announced it has been included in the 2022 G2 Summer Reports Niche Quadrant in the Patch Management and Antivirus categories.
Determined by customer satisfaction and scale (based on market share, vendor size, and social impact), the 2022 G2 Summer Reports ranks vendors into – Leaders, High Performers, Contenders, and Niche players. Heimdal™ has been listed as a Niche company in both categories.
For almost a decade, Heimdal™'s solutions, effectiveness, convenience, and very competitive pricing enable organizations to simplify their IT infrastructure, minimize risks and boost productivity, allowing them to replace up to 7 vendors with just 1 and focus on what they do best – their businesses. The recognition by G2 to be featured as a niche vendor in the Patch Management and Antivirus categories is testament to the commitment our team has to our thousands of customers.
Morten Kjaersgaard, CEO of Heimdal™ Security
Companies across many sectors can use Heimdal™'s technology to simplify IT operations, helping drive higher efficiency and automation, and become safe in the face of cyber threats.
G2 Grid – Niche Products
To qualify for inclusion in the Patch Management software category, a product must maintain a database of software, middleware, and hardware updates, alert users of new updates or patch software automatically and inform administrators of endpoints and users utilizing out-of-date software.

To qualify for inclusion in the Endpoint Antivirus category, a product must possess malware identification and/or removal features, anti-virus and/or antispyware features, show health status of individual devices, and distribute updates as new virus signatures are detected.

Heimdal™ achieved Niche on the Report by receiving positive reviews, from verified users compared to similar products in the Patch Management and Antivirus categories. For inclusion in the report a product must have received 10 or more reviews.
"Rankings on G2 reports are based on data provided to us by real software buyers," said Sara Rossio, Chief Product Officer at G2. "Potential buyers know they can trust these insights when researching and selecting software because they're rooted in vetted, verified, and authentic reviews."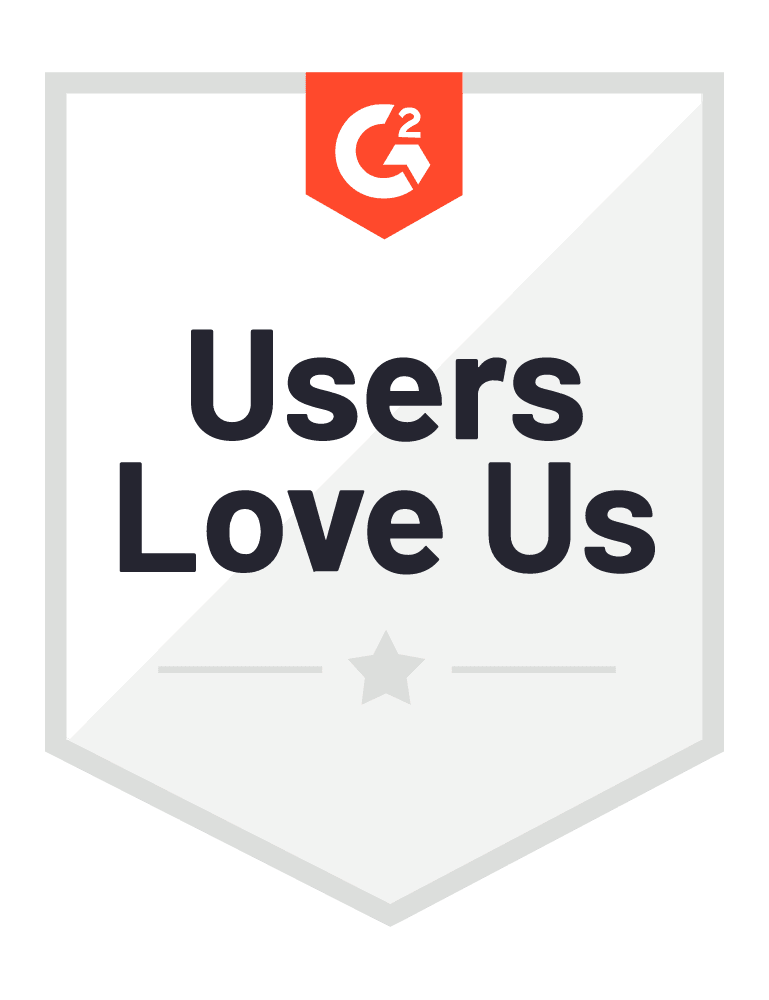 To evolve our products, keep them current, relevant, and at the forefront of innovation, we at Heimdal™ promote a culture of continuous improvement. To ensure that our work is of the greatest quality, we adhere to structured, repeatable processes.
Our Customer Success team is devoted to creating long-lasting customer connections by being reliable and trustworthy. Additionally, they leverage their extensive product knowledge to help you get started with Heimdal™ as quickly as possible.
For this reason, Heimdal™ also gained the Users Love Us badge, which is earned by collecting a consistent high customer satisfaction rating from our reviews. Getting this badge showcases that our customers are highly satisfied with our products.
A massive thank you to everyone who has given us a review so far! Learn more about what real users have to say (or leave your own review of Heimdal™) on G2's review page.
About Heimdal™
Founded in 2014 in Copenhagen, Denmark, Heimdal™ is a leading European provider of cloud-based cybersecurity solutions. The company offers a multi-layered security suite that combines threat prevention, patch and asset management, endpoint rights management, and antivirus and e-mail security which together secure customers against cyberattacks and keep critical information and intellectual property safe. Heimdal™ has been recognized as a thought leader in the industry and has won multiple international awards both for its solutions and for its educational content creation.
Currently, Heimdal™'s cybersecurity solutions are deployed in more than 45 countries and supported regionally from offices in 15+ countries, by 175+ highly qualified specialists. Heimdal™ is ISAE 3000 certified and secures more than 3 million endpoints for over 11,000 companies. Heimdal™ supports its partners without concessions on the basis of predictability and scalability. The common goal is to create a sustainable ecosystem and a strategic partnership.
About G2
G2 is the world's largest and most trusted software marketplace. More than 60 million people annually — including employees at all of the FORTUNE 500 — use G2 to make smarter software decisions based on authentic peer reviews. Thousands of software and services companies of all sizes partner with G2 to build their reputation, manage their software spend, and grow their business – including Salesforce, HubSpot, Zoom, and Adobe. To learn more about where you go for software, visit www.g2.com and follow us on Twitter and LinkedIn.