Ferrari Targeted by Ransomware Attack
The Italian Luxury Car Manufacturer Suffers 7 GB Data Loss.
LAST UPDATED ON
OCTOBER 4, 2022
Data from Ferrari's website was posted on a dark web leak site owned by ransomware group RansomEXX. The hackers claim they have obtained internal documents, datasheets, repair manuals, and other information, amounting to almost 7 GB of data. A screenshot of the stolen data shows a document marked 'confidential', and it appears to be a purchase agreement for a specific model of a Ferrari brand car.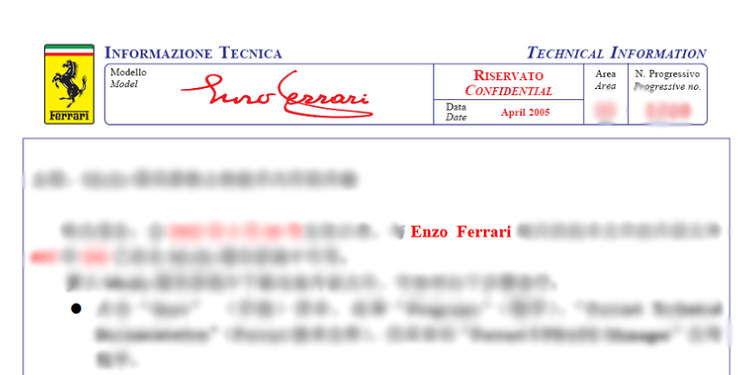 The company claims there has been no interruption to its operations and is now working to identify the source, as well as take all the necessary actions.
This Happened Before
In December 2021, another ransomware attack indirectly targeted Ferrari, when Italian manufacturing company Speroni was hit by the Everest cyber gang. That time around, the hackers stole 900 GB of data containing sensitive information about the company's partners such as Ferrari, Lamborghini, Fiat Group, and other Italian car manufacturers.
According to Cybernews, hackers also got involved with Ferrari's entry into the NFT market, taking over the company's subdomain and using it to host an NFT scam almost immediately after Ferrari announced it would mint tokens based on their cars, earlier this year.
If you liked this article, follow us on LinkedIn, Twitter, Facebook, Youtube, and Instagram for more cybersecurity news and topics.