Expert Roundup: Is Internet Security a Losing Battle?
30+ cyber security experts share their insights on our chances to succeed against cybercrime
LAST UPDATED ON
DECEMBER 7, 2016
A while ago, one of our readers asked us to answer the following questions:
Is Internet security a losing battle? How come companies are always 1-2 steps behind the fight? How can the bad guys respond so fast?
That reader is certainly not the only one with this issue on his mind. read Many Internet users feel discouraged by the current state of cybercrime and its consequences, and the rest don't yet understand why they should care about it. We wanted to do something to change this. Naturally, users like you and me are not the only ones who wrestle this dilemma. Within the industry, cyber security experts are deeply involved in studying the causes and changes which have brought us to this point so they can create better solutions. Each of these experts brings a different perspective to the discussion, because no single person can ever claim to have the full picture. That is why we reached out to some of the most experienced cyber security specialists in the field to gather their thoughts on the topic. We believe that the questions we received are justified and they deserve an honest answer. And you will find plenty of them below! These answers will help clarify some of the challenges we're facing and I believe they'll also inspire you to act for your own online protection. You'll find a "Read full text" link on some of them – don't hesitate to click on it to read their entire contribution. What's more, we plan to keep this roundup open, so if you want to contribute, I would be thrilled to hear from you! Here's a quick list of links that point to all the answers in the roundup, if you need to find them faster:
Before you start reading, you should know that you'll be able to download a PDF with the full roundup at the end of the article. Useful for when you need a nudge to continue working on your online protection or for sharing with others who are passionate about the topic.
32 Cyber Security Experts Weigh in on the question: Is Internet security a losing battle?
Alexandre Campos
Professor, Software Developer and IT Security Professional (Quora)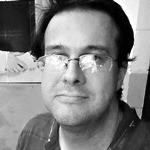 Absolutely not. But it's a hard battle that will never have an end since new means of attack are always emerging and within new technologies, there will be new vulnerabilities to be fixed. The point is:
Companies should understand how important is to keep a Security Team inside only to watch and teach their employees on how to change their own behaviors to improve security;
Technology users (any technology user) should have in mind that they are the weakest part of this chain; if user fails, it could lead to a security lack and this is not fantasy as we've seen in Hollywood, this is real (it's not easy to convince the average user of some security practices, but it has to change);
Costs are not low and if the company does not have enough financial resources to fix or reduce all its risks to a very low level, that it at least put them under an acceptable level, which it's better than nothing.
Alexandru Stoian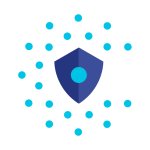 Andrei Avădănei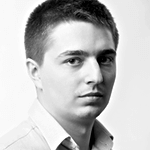 Andrei Petruș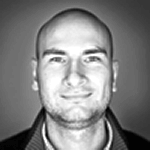 Andy Patel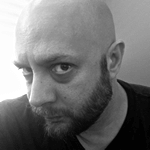 No. But that depends on what you mean by "The Internet." Ask the average individual "what is the Internet?" and you'll likely get a range of answers including the web, apps, the cloud, IoT, and down the road, even stuff like AI chat bots. Not all of this stuff will exist in the future as it does now. Some of the change may be forced by security issues, and some for other reasons. The Internet will evolve. Security will drive parts of this evolution – things that are harder to secure will change or die off faster than they might have otherwise. It might be a losing battle to defend something that is mostly dead just for the sake of fixing security issues. There's also the fact that there are a bunch of different "Internets" emerging. Russia and China have their own versions of services that others use. Internet balkanization may continue to occur into the future. And all of those separate Internets will have their own security issues to deal with. It's not a losing fight, but choose your battles wisely.
Dr. Arosha K. Bandara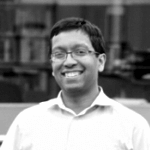 Brian Beyst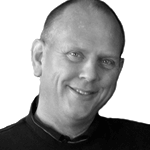 From a defense-oriented security posture, yes, it is a losing battle. Such a posture is like a blindfolded person playing whack-a-mole — while patches are being applied to one area on the comprehensive attack surface, the bad guys just show up in another area. The key to getting ahead of the attackers requires being proactive in three key areas:
Understanding the risks and threats inherent in the applications and the infrastructure (which are two separate issues);
Understanding the means, motive, and opportunities of the attackers – this is significantly more challenging that just labeling an attacker with a profile name, it involves understanding what the attackers are after and what they bring to the attack to help them be successful; and
Understanding what it is you're trying to protect – the information assets and system capabilities which can be reached through the applications and IT system.
Understanding these three areas allows security to prioritize their defenses and proactively shore up the security weaknesses before they become exploited vulnerabilities. This can only be achieved through a matured threat modeling‍ process that scales across the entire DevOps portfolio. When threat modeling is used to prioritize cyber security, the limited available resources may be properly prioritized and proactively applied. THEN Internet Security may become a winning battle, making it increasingly difficult and expensive for attackers to find and exploit vulnerabilities that satisfy their goals.
Brian Donohue
If Internet Security is a Losing Battle, Then We Should All Just Quit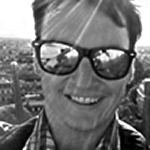 Simply put, if we're going to have a constructive conversation about what's wrong with Internet security, then we simply can't call it a losing battle. The sanest response to a struggle that will inevitably end in failure is to give up. It's simple math, really: why waste resources trying to generate an outcome that won't ever materialize? If the cost of continuing the fight is greater than the costs associated with giving it up and ultimately losing, then you quit. It's a no-brainer—albeit one that history can prove is often ignored. However, with Internet security, the equation becomes more complicated. First and foremost, we aren't fighting one clear battle, but a war consisting of many millions of battles, concealed in a dense fog, against largely unknowable enemies. Despite this, the defenders may be winning. While the media is awash with stories of devastating cyber attacks, by and large, the integrity of online transactions and communications is intact. Spam may outstrip legitimate email traffic, but spam filters effectively mean that few people experience the spam. Distributed denials of service and Internet of Things botnets may be the talk of the town, but, in the end, most Web traffic is legitimate. Ultimately, if we could somehow quantify the legitimate and compare it to the malicious on a grand scale, I am confident that the legitimate would carry greater numbers. That said, there is a very real appearance of losing, but think about how much worse the actual losses would be if we all just threw up our hands, tore down the firewalls, and walked away. So no, Internet security is not a losing battle; it's a perpetual war that we'll never win outright. Even as security technologies get better, new attack techniques proliferate. Essentially every defensive breakthrough is offset by an offensive one. It may be the case that no matter how good we get at security, so to speak, the success rate for the attackers will never decrease and, likewise, that of the defenders will never meaningfully increase. That doesn't mean the battle or the war is lost; it just means that we have to learn to accept a certain level of failure in a fight that is totally worth fighting.
Claus Houmann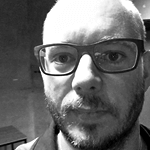 Cody Jackson
In general, no. If you don't keep up your defenses, then you have lost the battle. While it may cost a lot in time and money to maintain your defenses, at least you have a chance, because every time a new attack vector is found, a defense is created for it. It's not a question of "if" you've been hacked, it's a question of "when". On the flip side, however, because a lot of organizations don't take security seriously, they leave themselves and others open for attack. Whether it's retailers that don't bother to encrypt their databases or IoT and auto manufacturers who want to be first to market, rather than taking the time to build with security, they are making the Internet less safe for everyone else. So, it will be a never-ending battle, at least until a new Internet design is developed that has security built-in but, even then, security researchers will still be able to stay in business.
Dave Piscitello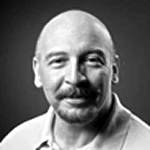 Any battle that you engage on your enemy's terms, with indefensible assets or limited offensive capabilities, and where your enemy's risk and cost of attack is small is arguably a losing battle. However, I'm not certain that warfare remains the right analog for Internet security today. I think that health may be a better analog. Here's why:
The devices and software that comprise the Internet are organisms that are not perfectly healthy from the moment they're installed.
Their immune systems are weak (e.g., poorly designed, lacking secure code review…) and further weakened by poor hygiene (e.g., lax administration, default configuration).
They are premature, we know it, and we persist in imagining that persistent incubation or health monitoring and triage (secure perimeters, firewalls, IDS/IPS) would suffice. Moreover, these systems are themselves fragile: the same hardware, software, or administrative fragility exists among these systems.
The people who use devices and software are largely not care providers nor did they expect to be when they acquired devices. They are in large part ignorant or in denial of this fragility and the very real threat these pose to their own health (financial harm, loss of privacy, etc.). They are also addicted to the extent that they would not sacrifice the advantages the Internet offers, perhaps irrespective of the degree of risk.
The biggest challenge with Internet health is that the organisms change at a faster rate than the human body. New Internet organisms appear hourly (apps, networks, IoT devices). There are common DNA or genomes among these, but that is in fact part of the problem! We re-use or adapt what is problematically unhealthy in each generation of new organisms. We are effectively nurturing an unhealthy ecosystem and in tandem, nurturing an Internet that is very negatively affected by infectious disease. I think we'd need to pause, thoughtfully design "healthy" devices or software. We need easily understood and easy to adopt immunization and hygiene protocols. This is hard work. Expensive work. It flies in the face of conventional Internet drivers. It's more likely that we'll continue along the conventional path until some apocalyptic event forces change.
David Bisson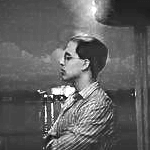 Internet security is a losing battle only if you look at security in absolute terms. In this frame of mind, you're either secure against every type of online threat, or you're completely exposed. As we all know, Internet security doesn't work that way. It's not a static binary; it's a process. Part of that process involves learning about new threats and working through effective mitigation strategies. Now, sometimes the proliferation of threats might seem a bit overwhelming. How could it not? But not everything's doom and gloom. After all, most attacks aren't reinventing the wheel. They're reusing what's been working for years if not decades. Some campaigns pass malicious links to unsuspecting users, while others exploit vulnerabilities to gain access to an organization's network. Today's malware might come with new capabilities, but many of the attack vectors are the same. In this light, Internet security is all about understanding how you can best leverage your people, processes, and technology to uphold the security basics. For instance, organizations can use security awareness training software (technology) as a means to promote ongoing anti-phishing education (process) among its workforce (people). They can also create a vulnerability management program under which endpoint detection and response solutions actively scan network nodes for known vulnerabilities and for suspicious behavior. It's impossible to stay on top of ALL threats. But as long as we continue to think, adapt, and learn, Internet security will never be a losing battle.
David Harley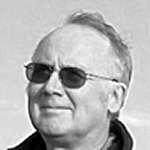 David Strom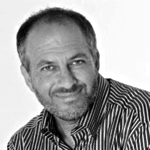 Inbar Raz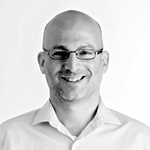 Jeff M. Spivey
CRISC, CPP, Board Director of ISACA and founder and CEO of SRMSIG Security Risk Management, Inc. (Twitter, Linkedin)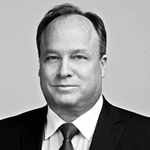 Joaquín Pérez Ruiz
IT Control & Risk Manager (Linkedin)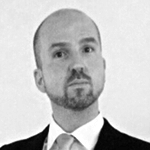 Kevin Townsend
Freelance journalist and writer with more than 10 years' experience in writing about security issues (website, Twitter, Linkedin)
Is internet security a losing battle ?– A consumer's perspective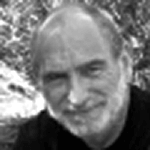 Internet security is not a losing battle; it is a continuing battle. We have not eradicated burglary in the physical world despite the size and resources of our police forces – but most of us, especially those who take sufficient care – have never been burgled. The internet is similar – we will never eradicate cyber crime, but we can take steps to reduce the likelihood of it happening to us. We cannot win, but that doesn't mean we have to lose. In the physical world, there is a police concept called CPTED: Crime Prevention Through Environmental Design. The idea is simple: we can build or develop a structure that becomes sufficiently difficult to burgle that the burglar moves on to a different and easier target. It doesn't eliminate burglary, but it makes it less likely for those who take care to be burgled. By adopting a similar approach to our own internet experience we can make it too difficult for all but the most determined cyber attacker. On the internet, there are three types of attacker that we must at least be aware of:
the simple criminal who steals our data for profit;
the software vendor who openly or covertly takes our data for profit;
and the governments who take our data for control purposes.
All three require a different response:
criminal: up to date anti-virus; install all patches as they become available; don't click on links in unexpected emails, nor open unexpected attachments; avoid visiting dubious sites; use a password manager to generate unique strong passwords for different accounts (and use multi-factor authentication wherever possible); have a separate account with minimal funds for online shopping and check for the padlock icon; choose cloud storage with care, using encryption wherever possible; and don't be over garrulous on social media.
software vendor: there's not much we can do here, but use reliable app stores, read the end-user license, and lock down all options available. If we think the software seeks to take more information than is necessary, we can reject it and go elsewhere.
government: and there's even less we can do here, assuming we actually want to. Don't just accept encrypted services – specifically look for 'end-to-end encryption' for our communications. If we worry about our ISP monitoring our internet viewing practices (either to pass to government or to sell to marketing companies) we can use a VPN.
None of this will guarantee our safety on the internet – but in combination, they will keep most of us safe enough most of the time.
Lawrence Abrams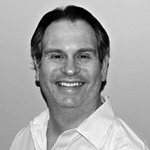 Security is only a losing battle if someone allows it. I think anyone can keep their computers and networks protected if they follow good security and computing practices. If not, then they open themselves up to risk for a myriad of attacks including malware, identity theft, and credential stealing. So what should an individual do to protect themselves?
If you use Windows, you should do is enable the viewing of file extensions (https://www.bleepingcomputer.com/tutorials/how-to-show-file-extensions-in-windows/). For some silly reason, Microsoft decided to make it so users do not see file extensions by default. This allows malware executables to disguise themselves as normal data documents such as office documents and PDF files, which people open without realizing they are actually opening and executing a malware file.
Use a unique password at every site you visit. We hear almost every day about large data breaches where people's usernames and passwords are leaked. If you use this same username and password at other sites, hackers can use them to try and access bank, email, and other personal accounts. I strongly suggest that everyone use a password manager to keep track of the unique passwords that are used at each site.
Do not open attachments you receive via email without confirming with the sender that they actually sent you one. Ransomware and other malware are commonly sent as attachments that pretend to be invoices, complaints, shipping confirmation, voice mails, and even faxes. If you are unsure if someone sent you an attachment, you should download it and scan it with a service like VirusTotal before you open it.
Do not use weak passwords. I know it's easier to use 123456 as your password, but that also makes it easy for criminals to guess it too. Use a password manager as suggested in step 2 and you will never need to worry about remembering hard passwords again.
Use 2 Factor authentication to secure your online accounts. 2 Factor authentication is when you not only need to know your password, but also need a device such as a mobile phone to help authenticate you into an online account. As only you will have possession of your phone, even if hackers guess your password they still would not be able to log in.
Last, but not least, be careful what you download from the Internet. Many free programs are bundled with adware, PUPs, or even Trojans that can cause severe issues on a computer. Therefore, when downloading a free program from the Internet pay close attention to license agreements and default programs that are being installed to make sure they are not installing something unwanted as well.
If you follow these steps, your computer and network will be safe, and you will actually win the battle in security.
Liviu Arsene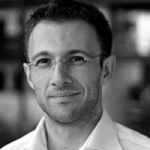 Securing the internet is not a losing battle as long as we want to enjoy the same freedom of sharing and accessing information. While security plays a vital role in ensuring that freedom, the challenges brought forward by securing freedom are well worth it. Granted, the rapid pace at which we adopt new technologies and connect devices to the internet's infrastructure are placing a constant strain on the backbone of what we call "the internet", but giving up is not necessarily an option. For instance, new technologies can be developed to secure the ever-growing number of IoT devices. New protocols and new hardware can be developed to support the high-volume throughput generated by the billions of internets connected devices. Simply giving up and saying that securing this expanding interconnected infrastructure, with its services, technologies, and hardware, is not an option. Not because we can't live without them, but because solving these challenges will help us constantly innovate and advance the way we interact with each other. The internet is vital and the more it expands, the more we need to make sure that data, security, availability, and accessibility are not hindered or impaired. If we've learned anything since the internet began is that new technologies and figuring out how to properly use them requires time, commitment and collective effort.
Madalin Dogaru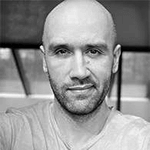 Matthew Rosenquist
3 Reasons Why is Cybersecurity Losing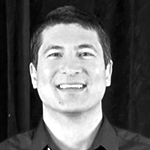 Morten Kjaersgaard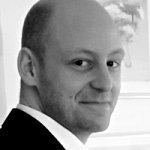 Whether internet security is a losing battle or not is very hard to answer. I see many things comparable to that of other industries, where things evolve quicker than humans can adapt. The invention of the automobile being a very simple example. Nobody got killed by the speed of the first cars, but if you look at the market today the top speed of the car evolved much faster over the '70s, '80s, '90s, 00's than the security of cars could keep up. The same has happened on the internet. The car industry was in many ways legally forced to adapt, at least in Europe with the NCAP scoring being introduced as well as a number of minimum requirements for security. The same has also applied in the US in different ways. I foresee the same will happen with the Internet and the security space surrounding it. The EU GDPR (General Data Protection Regulation) being the first big move in Europe. Legislation will slowly force companies to ensure themselves better and naturally if you are driving a safer car, then you are generally less exposed to risk. A Mercedes Benz E Class is just safer than a SsangYong Tivoli. Those choosing to try and reap the benefits of the internet also need to try and protect themselves from the drawbacks. Then it only comes down to how much do you need to protect what you have – and if it is only yourself, then it should be up to yourself, but if you bear the risk of others and you are a payment processor, public entity or similar and therefore hold credit cards, social security numbers and so forth, then of course, then regulation has to be much tougher. Taking the global view, the problem will of course be, that the Internet is global and that regulation is not, hence this possess a global challenge to make the regulation as uniform as possible to make the competitive space as uniform as possible for those trying to provide a service or business within the competitive space. Internet Security is indeed a battlefield – but I don't think it will ever go either way entirely, but it will improve and evolve over time and eventually the internet will get replaced, the question is just with what and how the security will work there.
Neil Kemp
Is Internet Security a Losing Battle? No. It's a War – Not a Battle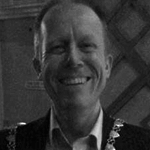 Pavel Krčma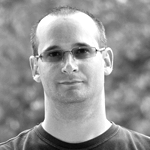 I don't think that internet security is a losing battle. The battlefield is changing – some battles were lost, some won, but the war continues. I think the situation will stay the same until society opens up to accepting broad changes in the way the internet works. For example, the current common principles of full anonymous access and network neutrality don't allow effective filtering of malicious traffic. Additional factors are various government attempts to decrease the security of the whole ecosystem (for example, via forcing vendors to include backdoor encryption access, or by restrictions on the implementation of strong cryptography). It's like we are somehow stuck in the '80s when ideas of unlimited access to all internet resources were great. But now, when the internet is global and misuse by zillions of cyber criminals is rampant, it is time to redefine this from a "village of absolute freedom" to a more real-life tool with common security elements – identification and policy enforcement.
Peter Kruse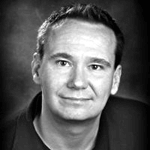 Pierluigi Paganini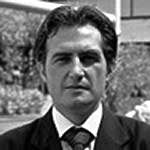 First of all, we have to contextualize the discussion. We are assisting to a rapid increase of cyber threats and of their level of sophistication. Technology like Internet of Things is dramatically increasing our surface of attack, and unfortunately, there is still a low perception of cyber threats among populations. If you think of the Internet such as a "global commodity," you cannot forget that it was not designed to be resilient to cyber threats. This means that its backbone should be re-designed with this specific focus. What we can do in this historic phase is start spreading a security by design approach for every connected object that could be abused by threat actors. We urge more information sharing on cyber threats and we need a global acceptance of shared norms of state behavior to prevent both governments and non-nation-state actors of harming the Internet.
Raul Popa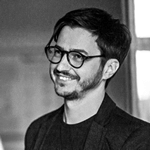 Ryan J. Corey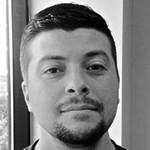 I don't necessarily think that internet security is a losing battle in the long run, but I do believe it will get worse before it gets better. One thing we can count on is that the bad actors are working hard to make their attacks more mature all the time. For the users, despite the chatter about security awareness, too few companies are adhering to a practice that informs their employees about the latest forms of attacks. Also, the technology has a way to go, there really is no one tried and true solution that is infallible. Until more of the everyday internet users become aware, and easy full-scope solutions become commonplace, I believe the landscape will become slightly worse. In regards to the long term, I believe things will get much better in internet security. We have really only been truly facing the issue for less than a decade. More exposure is driving attention to the concept of awareness, and momentum seems to head in the right direction for that, despite its relatively low saturation among all users. Furthermore, venture capitalists are pouring a lot of money into cybersecurity innovators, and we have seen huge leaps in the tech in the last couple of years. So I do believe, eventually, we will come to a point where the world can breathe a little easier when it comes to internet security.
Sergiu Sechel
Senior Advisor – IT Advisory Services at EY (Twitter, Linkedin)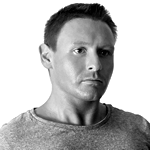 Stan Hanks
We're Doing This All Wrong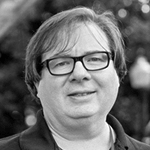 Ștefan Tănase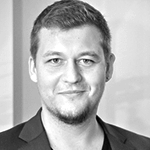 Internet security is more like an ongoing battle than a losing battle. It's not something you "own" and then you go on living happily ever after. Or it might be a losing battle from the very beginning, only if you expect a security solution to offer 100% protection. There is no such thing and whoever says there is, is not telling the truth. However, security solutions do offer reliable protection for private users and companies but additional measures are required. Installing all necessary updates, backing up important files and not trusting anyone are equally important. Also, becoming more cyber-savvy about the online environment and the threats they might face on the Internet is highly recommended for private users. Businesses too need to change their approach. The growing complexity of their infrastructure, the lack of security intelligence, as well as the continuously changing threat landscape – all these are reasons strong enough to change the good old way when a security company could just deliver a product license key and come back one year later for renewal. This is not working anymore. Although it would be easier for everybody – security companies and businesses – there is no "one solution to solve each problem". Security is a process and I think the service model is the best way to deal with it: from security audits to training sessions for employees and predicting future attacks based on threat intelligence, it is a very complex model. But it works for both enterprises as well as small companies that could become victims of attackers who target large companies. Last, but not least, one more thought on Internet security: you can achieve it without having to fight for it only when the cost of an attack exceeds the value of the data obtained as a result of that attack.
Tony Perez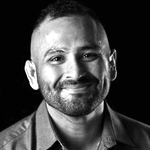 Of course not! That's like saying: well there is crime, let's just do away with law enforcement. The security challenges that the internet presents us today are similar in nature to the security challenges we've faced over the years in a number of industries. Take the Microsoft OS into consideration, look at how they've evolved over time. Today they have some of the more security by default configurations you've seen in any OS. This comes from years and years of trials and tribulations, had they stopped, where would the world be without the Windows OS? (Some might argue in a better place… hehe.) Another example is WordPress, look at where they are today, relative to where they were 13 years ago. They too have adopted a security by default configuration, and in the process, we've seen huge improvements (relatively speaking) to the impacts of websites getting hacked. There is no denying however that we do find ourselves in a precarious position today with the state of internet security. Security was not part of the framework when the various bits and pieces were meshed together to create what we recognize today as the Internet. Just look at the past 5 years and the number of issues that have been disclosed in technologies that were considered to be relatively stable. Now introduce this desire for everything to be interconnected, the demand by the population to have readily accessible data at all times, the inclusion of IoT devices and we find ourselves with a recipe for disaster. We've already started to see some of the challenges this introduces. We've seen critical infrastructure for nations be attacked, successfully. We've seen the backbone of the major internet providers attacked. We've seen censorship of reporters and voices around the world. It's definitely not a pretty picture, and I fear that we haven't fully grasped the full potential of today's security threats. With that being said, I would never give up or say that we're at such a point that we should throw our hands in the air. Instead, I would challenge the security community to be more inclusive and learn to better collaborate with one another. I think there is something to be said for how open-source technologies work, and as industries, we can learn a lot. Interesting enough, the greatest challenge I see is not the security threats, but rather the commercialization of the industry and what that entails. What's funny is that in the trenches, most of the researchers are willing and open to collaborating with another to solve some of the biggest problems, they don't publicly though because of management and bureaucracy. It's not that we're not able to combat today's challenges, it's that we'ret not willing.
Conclusion
I hope you've enjoyed reading this roundup and kudos for making it this far (this is the lengthiest article on our blog so far)! A big thank you for all the experts who lent their time and experience so that we can all get better at our own cyber security. As promised, you can download a PDF of the entire roundup just [thrive_2step id='9135′]by clicking on this link[/thrive_2step]. You'll receive and email with a link to the PDF right away. The fight against cybercrime continues and I hope these perspectives will help you better choose your protective "weapons" and arm yourself with the right knowledge going forward!