Blender's Official Website Under Maintenance Following Hacking Attempt
The website was down for several hours before the company assured its users they could safely download the software.
LAST UPDATED ON
MARCH 16, 2021
On March 15th, Blender.org, the official website of the popular 3D computer graphics software Blender, was undergoing maintenance according to a message displayed on their website. The company tweeted that they disabled all their functionalities due to a hacking attempt. In the meantime, it looks like they are back online.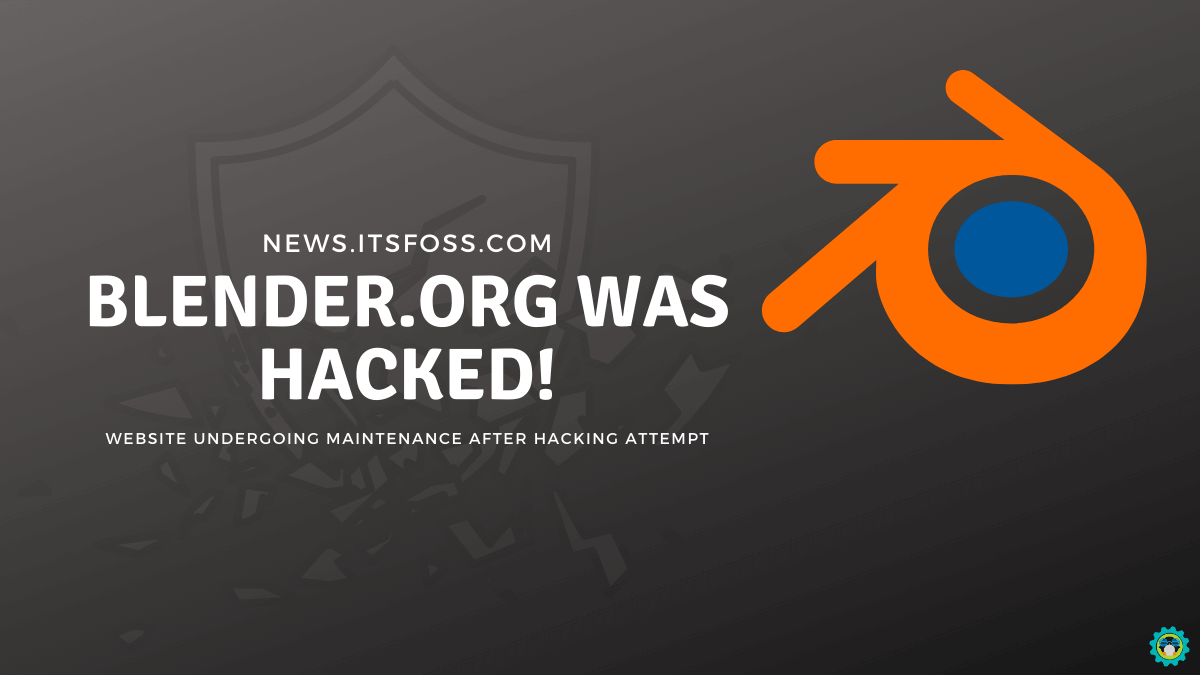 The website was under maintenance for several hours.
Blender.org assured those worried about downloading the software that they can do it safely. Of course, it is always troublesome for a product website to be taken down after a hacking attempt, but the company made sure that checksums have been verified, and it is completely safe for users to download the software to their computers.
Unfortunately, that's not always how things turn out. In the majority of cases, hackers infiltrate corrupted files which later are downloaded by users thinking it's an official package, similar to the situation of CCleaner software which affected 2.27 million people after it was hacked back in 2017.
For a couple of hours, until the maintenance process was completed, the main website and several features pages, more information about Blender, as well as support pages were unavailable.
The https://t.co/CiYDUHdQrP website is undergoing maintenance due to a hacking attempt.
The website will be back as soon as possible.

— Blender (@Blender) March 15, 2021
As you can probably imagine, many users don't trust downloading the files just yet. In these circumstances, you can easily verify the checksums from their official download pages after acquiring the MD5 or SHA256 hashes available for all Windows, Linux, and OS releases.
As stated by Blender, most of their other infrastructure that includes the Wiki, the Blender Network, git repositories, and Blender.chat were still accessible and were not affected by the hacking attempt. This includes the Blender Cloud services as well.
In general, every attack has its purpose. In Blender's case, however, there is still no information about what exactly was affected, which or how much data was exposed, and what was the reason behind the hack. Did the hacker pull back at the last minute? Or, was there a malicious intent to jeopardize computers using Blender's software downloads? While the company officially acknowledged and disclosed the hacking attempt, there are still many questions to be answered.
It's possible that Blender might address the details of the hack on their blog after finalizing the investigation and making sure everything's secure.