20+ Security Forums for Free Malware Removal Help
Affected by malware? Bookmark this useful list of security forums to solve your malware issues.
LAST UPDATED ON
AUGUST 3, 2018
Malware can hide in places you probably haven't though about them before, If you've been affected by malware, it's important to know where you can ask for help.  We recommend checking out (and bookmark) this useful list of security forums that will provide guides and step-by-step instructions to solve your malware issues.
Don't be so sure and believe that "this can't happen to me", especially today when we are dealing with malware as a business (MaaS) that it's alive and growing day by day.
We think that one of the easiest and cheapest ways to address your malware problems is on a security forum. That's the place where other people have encountered the same problem as yours and found a solution.
But with so many security forums out there, which one should you choose?
We have organized a list of security malware forums below, places where you can find professional insights and assistance when in trouble.
The security forums from this list can help you on a variety of topics, from best practices, how-to articles, step-by-step guides to security news, and friendly advice. So, feel free to bookmark the article and use it accordingly.
Major Geeks is the place where you find not just a good malware section in the support forum, but also lots of useful reviews for beginners to improve the computer performance.
This security website provides step-by-step instructions on removing malware, security news, including plenty of useful articles and free utilities that can help to remove malicious software from the system.
A very well organized forum that addresses many online security issues, from spyware, malware, Windows problems, networking to hardware-related subjects. Their technical articles are a good source of information to stay up-to-date and learn more about technology.
This forum defines itself as a community of volunteers who provide IT knowledge and answer to various technical questions. The Spyware/ Malware/ Virus Removal section contains instructions to provide solutions to common spyware/ malware infections. Only trained people are allowed to offer help with infection removal processes.
The team behind this forum say it is a helpful hub, where you can find answers and free support for your malware and technical questions, including malware removal, how-to guides, and tutorials.
This forum defines itself as providing 100% free-of-charge malware removal help from well-trained helpers and security experts to people with infected systems, so they have a clean and safe computer. A malware library of tips and tricks is available.
This is the forum where you can find solutions to your PC issues and educate yourself about malware, so you learn how to remove it or prevent from getting infected in the first place.
DSLReports is an online location where you can find security news, technical information and reviews on software. Their forum on security and privacy addresses technical issues and malware removal tools.
Bleeping Computer is one of the best security forums online and we recognize it as a source of inspiration for all of us, whether we talk about security news or forum. It defines itself as a community that provides free original content and tutorials that anyone can understand.
MalwareTips forum is an online community where you can find security news, how-to articles and guides, troubleshooting, technical and malware advice. It's the place where you can also find plenty of useful resources, reviews and many more.
You'll get all the assistance you need to clean infected PCs and avoid getting infected with malware.
Here's another security forum that includes a good spyware/ malware removal section and plenty of others places where you can find advice related to computer software, from anti-spyware tools, scanners to antivirus and Trojan protection utilities.
The Malwarebytes forum, from the renowned security provider, comes with a malware removal section and an FAQ area that you can use. It also offers a Tools section and a general computer support area, where you can find self-help articles and general computer help.
Virus and Malware Removal forum from TechSpot, the PC technology publication, comes with product guides, software recommendations and technical advice on software issues and malware problems. If you are encountering a malware issue, make sure you check out this forum and get help.
Here's a helpful community in which you'll find free assistance and guidance when they are dealing with a technical problem or a malware is reaching your device. At the same time, it is a great place to look for tutorials and news articles.
Here are useful malware and rootkit removal tools that provide free help and analysis in case you've been infected with malware. If you access their forum, you will find a team of authorized volunteer analysts who can assist and offer guidance with malware removal.
Need help to remove your malware infection? We recommend checking out this malware forum and ask for help, whenever you have a technical problem. There's a group of volunteers who are experts in Windows, Mac, Linux, and more, offering you free technical support and hardware issues, including malware removal.
This forum belongs to Microsoft provides antimalware and antispyware support to users, and it's a great place to discuss with the community about any technical issue you may encounter.
The BestTechie Malware Removal forum is the place where you can receive malware removal assistance, find self-help guides and learn how to clean the toughest malware from the system.
Techie7 is a security forum that provides free resources and support to advanced users and beginners alike on a variety of computer issues, from malware and spyware to the Windows operating system.
We advise you have a look at this friendly community of IT experts that can help with any of your malware questions, from learning how to detect, fix or remove all types of malicious threats. A good place to seek recommendations and ask malware related matters.
Here is another security forum in which you can share your cyber security knowledge and get in touch with people from this field, as well as to discuss and find out useful guides on how to remove malware, the latest cyber security news and many more.
The forums from LandzDown have the purpose to help users get their computers "cleaned up" from malware or any other forms of malicious software, like spyware, rootkits or adware. At the same time, they don't forget to have a bit of fun, so you will find the "Jokes" section, including general software news and many more.
This forum comes in handy with to main security sections offered to its readers and users. You can access the "Malware removal" part to find information on how you can get rid of rootkits, spyware and other types of malware. Or, you can check out a program or software to make sure it's not dangerous for your system from the Spywatch section.
Wilders Security Forums cover a wide array of topics, from spyware, malware, and privacy issues to antivirus software, backup options, firewalls and virtualization.
Conclusion
Keeping your online assets safe from cybercriminals requires constant attention and continuous learning.
All these forums that address online security are free and easy to use by anyone and we recommend you check them out at any time you are encountering a problem.
The easy way to protect yourself against malware
Here's 1 month of Heimdal™ Threat Prevention Home, on the house!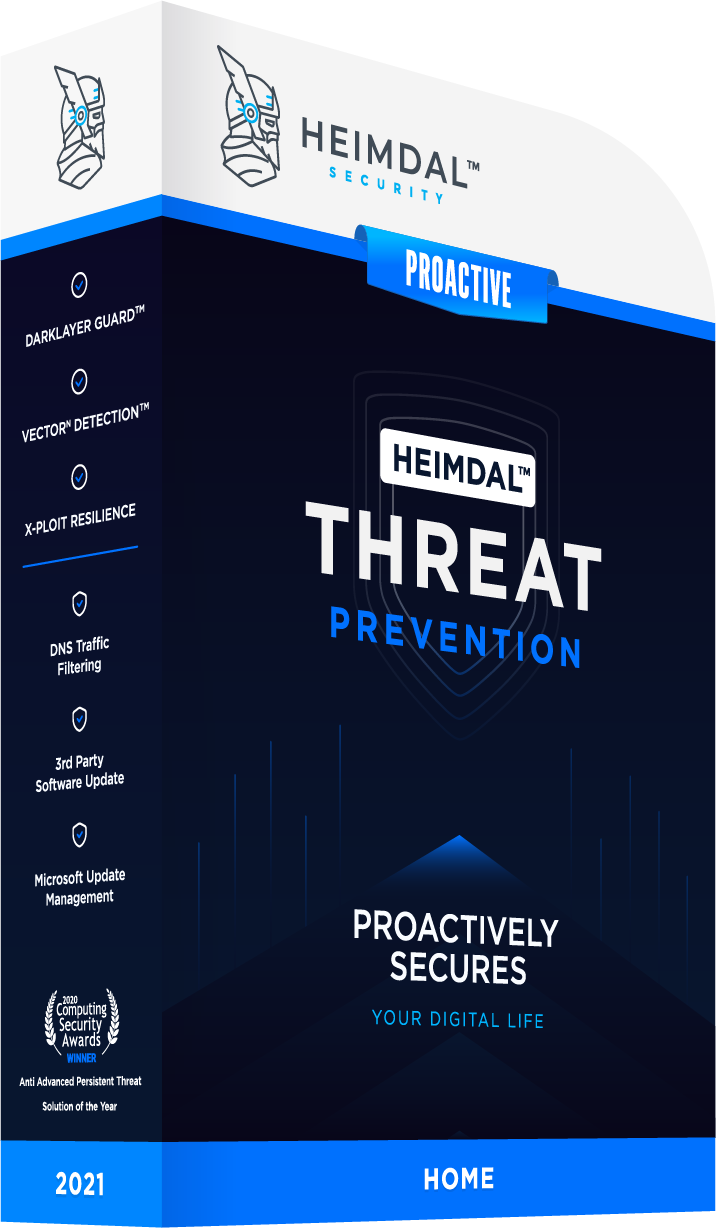 Use it to:
Block malicious websites and servers from infecting your PC
Auto-update your software and close security gaps
Keep your financial and other confidential details safe
How do you keep safe from malware? What malware forums would you recommend?
This list isn't complete, and we'll continue to constantly keep it up to date. If you have any recommendations or know other security forums that should be on this list, please let us know.
This article was initially written by Andra Zaharia in March 2015 and updated by Ioana Rijnetu in August 2018