PII Breach Discovered on Bahmni Hospital Management System
Hundreds of Thousands of People Had Their Electronic Medical Records Exposed.
LAST UPDATED ON
NOVEMBER 22, 2022
On September 19th, 2022, a breach affecting Bahmni company was discovered. The Bahmni Hospital Management System was breached exposing the PII (Personal Identifiable Information) and EMR (Electronic Medical Record) of 197,497 users.
Bahmni offers a comprehensive healthcare solution by combining several open-source products used by more than 500 websites in over 50 countries. The company declares that it manages the medical record of over two million people.
Details About the Breach
VPNOverview's security team discovered an unsecured AWS S3 bucket belonging to Bahmni.
The Amazon S3 bucket contained database backup regarding the popular open-source Bahmni EMR and hospital management system. The researchers could use it to restore the backup and browse through the data.
Upon examining the bucket, we found it contained an OpenMRS database backup VPN Overview's security team was able to restore the backup and browse through the data.
On 21 September 2022, Bahmni closed the breach and secured the medical records.
What Data Was Exposed?
The data leak exposed the medical information of 197,497 people from the Chhattisgarh state of central India. Affected individuals were patients at a hospital system in Ganiyari village, 500 miles west of Kolkata.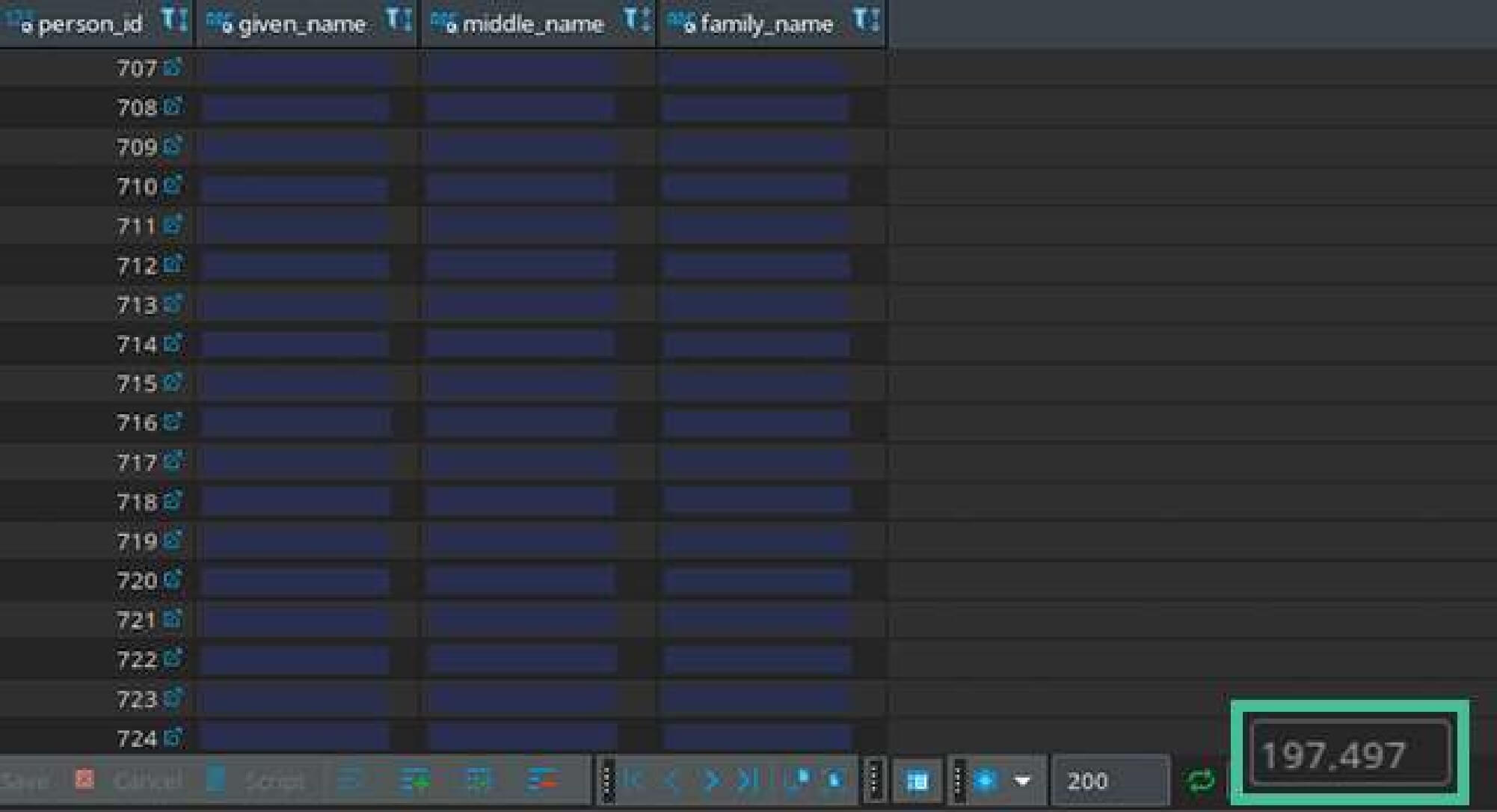 Exposed data contained:
Medial appointment dates
Hospital admissions
Age, gender, and names of patients
Location of the patients, minus the street addresses which were anonymized
Besides PII and EMR, the leak contains hashed passwords of healthcare professionals and staff. Although the passwords are encrypted right now with the SHA-512 algorithm, the hashes may become insecure over time.
Bahmni leaked each password with its corresponding salt. When kept private, password salts can mitigate the severity of a password breach. But since the salts leaked along with the passwords, they provide no extra security.
The Risks of This Breach
EMR are a great way for hospitals to share patients' health information and can help to a more accurate diagnosis and treatment.
The security of EMRs is highly important as cybercriminals can use them to launch targeted social engineering attacks.
I'm glad Bahmni acted to secure this information. Hackers could use this data in a lot of different ways. It could help them target users for scams, or even access prescription drugs. But clearly it was dangerous to leave laying around in an open bucket.
VPNOverview security analyst Aaron Phillips
If you liked this article, follow us on LinkedIn, Twitter, Facebook, YouTube, and Instagram for more cybersecurity news and topics.