Patching Your Software Alone Is A Hassle. Not Patching Is A Risk
The difference between Heimdal Free and Heimdal™ Threat Prevention, why patching is ignored and how you can do it easily
LAST UPDATED ON
MARCH 9, 2018
Countless security experts, ourselves included, keep badgering you to update your software or patch your software. And yet, software patching and updating remain one of those things that almost no one ever does. Why? It's because patching is a hassle or you at least you think it is. But not patching opens the door to ransomware. In this article, we'll see what the risks are, a quick guide to online security and how Thor Free or Heimdal™ Threat Prevention can specifically help. Let's get real for a little bit. We'll take me as a user who comments on the news, buys shoes online, and watches an absurd amount of raccoon videos.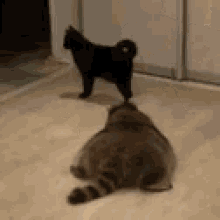 Like so many others. I'm impatient and always running out of time, so I want my computers and device to work without asking me to do stuff.   Don't you find it annoying when a software update keeps nagging you AND makes you close the app you were using for it to "work properly"? When I first started working at Heimdal, I absolutely fell in love with the free product just because it patches software and never interrupts. Being emotional about my software, I sometimes refuse to update programs, even though I'm sacrificing security.  For example, I have the VLC version released in 2015, because it pays homage to a character from my favorite author, Terry Pratchett, who died that same year.
Why users don't patch software
Other friends, readers and Heimdal users reveal other reasons. It's annoying. It can interrupt you from work or while watching a show. You simply have too many programs to keep track of. Maybe the software has a bug and stopped pestering you to update. All that outdated software is hundreds of open doors for malicious hackers to waltz in and steal everything that's not bolted down. In the case of organizations, a hard truth is that the people in charge of the computers (endpoints in their lingo) have a lot of things to do. When they finally clear their schedule to install an update for workers, those workers wave them off. "No, please don't push the update, I have to finish this by 10:00. Can we please do it tomorrow?" Reading through our reviews, we also see a lot of Heimdal™ Next-Gen Antivirus & MDM clients appreciate our business-oriented product for the way it pushes secure updates quickly and silently. Across the board, users don't patch simply because of inconvenience.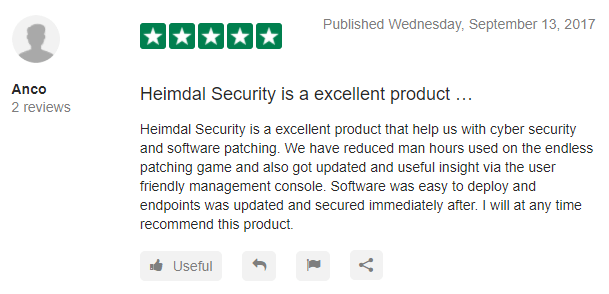 Adding to the inconvenience factor, it's also the repetitiveness of the advice to "update and patch", "patch and update", "please man, just do it". It gets boring fast and you learn to ignore it, just like you do with ads. It's 2018 and Elon Musk sent a car into space. That advice is old and needs an update. Here's an easier way to achieve online security:
How to patch software and a quick security guide
For closing software vulnerabilities, use a dedicated tool to install, update and patch software. Truth is, everyone uses 5+ pieces of software and dozens of apps. When they hear "always apply updates", they imagine interrupting their browsing or work to start clicking "Yes, install", then waiting for the hassle to go away. That's one reasoning behind the creation of Thor Free, but we'll talk about that in a minute. My family members, for example, have no ideas about how computers work, from basic hardware to anything online.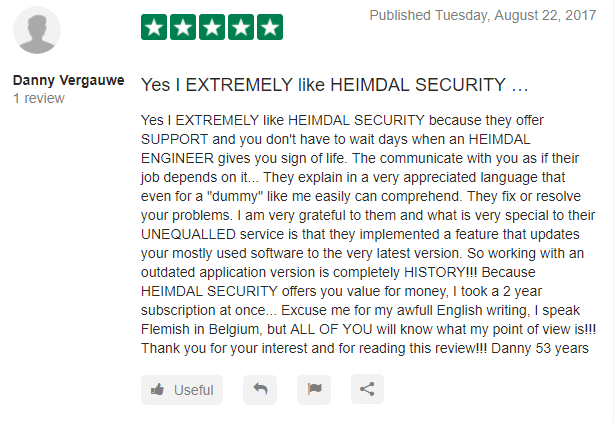 Security education can help, but they don't want to learn more about online safety. They don't have time for it, they're intimidated, they feel like there's no need since I'm there… there are a million reasons for it. Fortunately, there are straightforward guides like "Improve your online privacy in under 1 hour" and security routines like this one that I use for friends and family:
Install a fresh operating system periodically. With this Windows 10

guide

, it's a breeze

Install a paid antivirus if they have a license, a free one if they don't

Put Chrome, Firefox or another browser and check the

security and privacy settings

Get uBlock Origin as an ad blocker

Install

Heimdal Free

to handle software updates automatically

Get the Heimdal™ Threat Prevention 

trial to next-gen malware, ransomware, phishing campaigns, and so on. If they like it, they can activate it after the trial

Get CCleaner to clean a lot of useless files

Install the users' favorite software directly from the Thor Free interface

Let them enjoy their computer
It takes an hour tops to make them happy as clams because everything works and they didn't have to hear too much confusing techno-babble.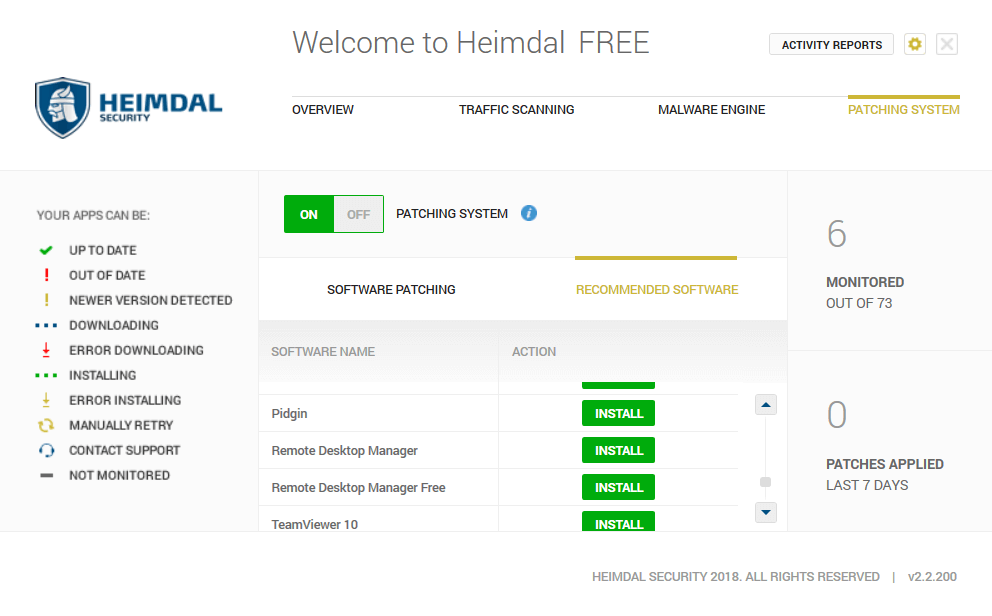 How to get pick online security tools for regular users
Strong security measures are possible even if you don't speak technical jargon or don't care about it. All you need is good software. Let's take this case: Flash was and remains a huge reason why so many users and organizations get hacked, pwned, attacked or however you want to call it. My mom is one of them. To teach her to understand what Flash is or make her give up her online habits would be a monumental chore for me, a monumental bore for her. She clicks anything, then she panics when something goes wrong. If her unsecured PC were a painting, it would be Hieronymus Bosch's Garden of WHY DO YOU HAVE SO MUCH  WEIRD STUFF HERE?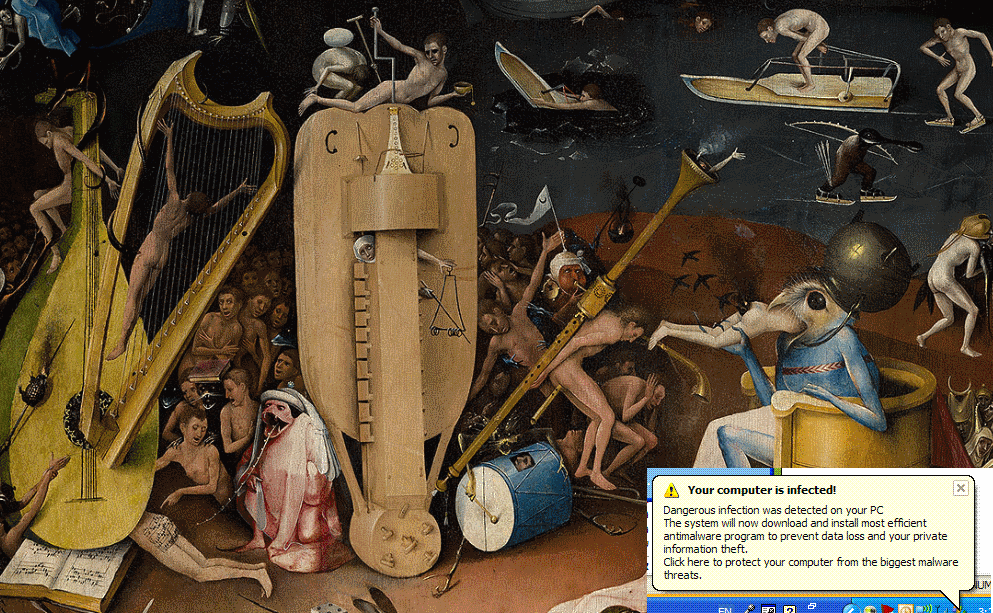 Because she's a high-risk user, she can't rely on antivirus alone and she won't want to update anything. She needed Heimdal™ Threat Prevention to avoid malware and to close the security gaps in unpatched software. My colleague explained in this article how it works to catch attacks even antivirus can't see, but today we're talking about patching specifically. For that, Thor Free is really great and doesn't cost a cent. It will patch your software and install the newest and safest updates, without consuming major resources or interrupting you from what you're doing. It even caught a CCleaner version that was compromised, one of the most insidious methods malicious hackers use, and stopped it from installing. A lot of people asked us exactly what's the difference between Thor Free and Heimdal™ Threat Prevention, usually when they see a great sale on Heimdal™ Threat Prevention and they're not sure if they should upgrade.
The difference between Heimdal Free and Heimdal™ Threat Prevention
Here's the quick recap: Heimdal Free is great for automatic, silent updates and quickly installing your favorite software. Heimdal™ Threat Prevention ups the game by also cleaning your internet traffic and stopping next-gen malware by providing an extra security layer that works with any antivirus. As always, we'd love to know your thoughts on these tools so we can provide you with even better online security.
Spend time with your family, not updating their apps!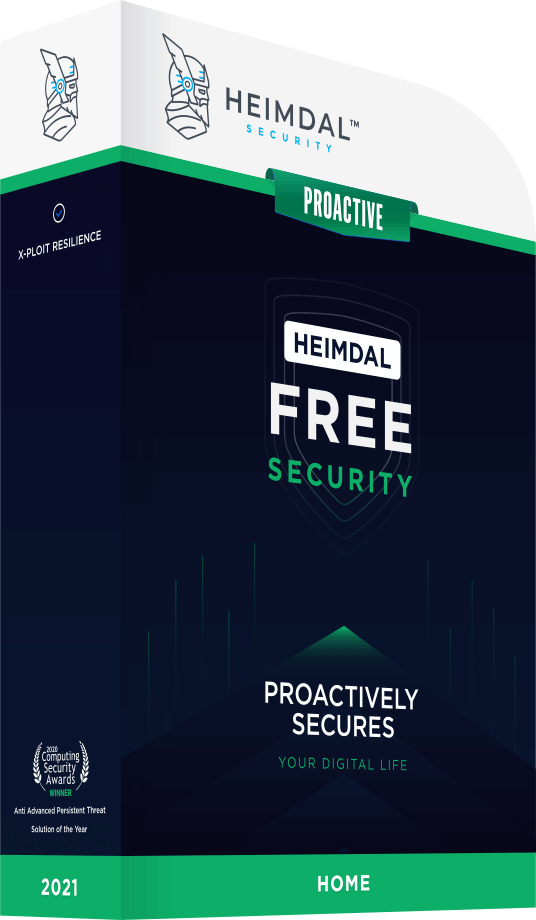 Let Heimdal™ FREE
Silently and automatically update software
Close security gaps
Works great with your favorite antivirus