Microsoft Teams Users Get Extra Phishing Protection
Users Can Now Be Protected from Phishing Attempts Using the Power of Safe Links in Microsoft Defender for Office 365.
LAST UPDATED ON
JULY 28, 2021
Microsoft Teams has added on new Defender "Safe Links" phishing protection to keep users safe against potentially malicious URL-based phishing attacks. With the new feature, users can worry less about cybercriminals stealing their sensitive information with look-alike links and web pages.
What Is Safe Links?
Safe Links is a feature in Defender for Office 365 that provides URL scanning and rewriting of inbound email messages in mail flow, and time-of-click verification of URLs and links in email messages and other locations.
Safe Links scanning can help keep organizations stay safe from malicious links that are utilized in phishing and other attacks.
Microsoft states that the newest Teams feature is all about making sure Teams is "the most secure real-time collaboration platform."
According to the multinational tech company, time spent in Teams meetings grew 2.5 times all over the world between February 2020 and February 2021. Teams users now send 45 percent more chats per week on average, and 42 percent more chats per person after hours too.
With today's announcement, organizations with Microsoft Defender for Office 365 can further protect Microsoft Teams users from malicious phishing attacks that are often orchestrated using weaponized URLs.

Safe Links in Defender for Office 365 scans URLs at the time of click to ensure that users are protected with the latest intelligence from Microsoft Defender. We're super excited to announce that this capability is now generally available.
The latest feature couldn't have come at a better time, seeing that, based on Microsoft's stats, the Microsoft Teams userbase has exploded over the last 18 months since the start of the COVID-19 pandemic and the rapid change to remote work.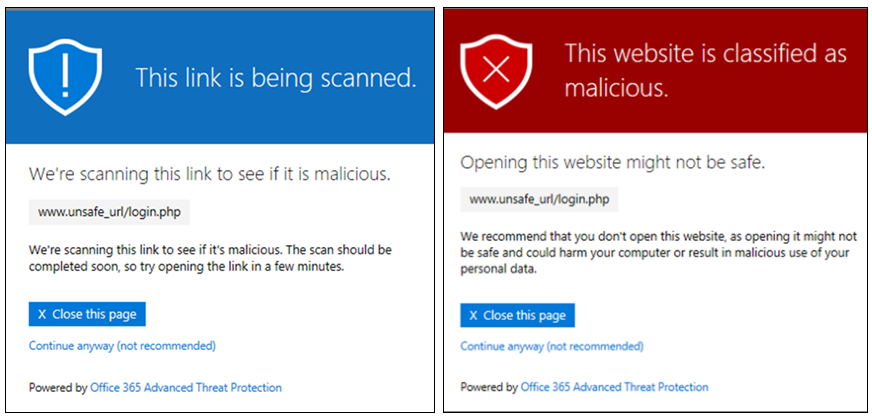 Safe Links feature works in conversations, group chats, and channels in Microsoft Teams. The feature is available to all Microsoft customers who are using both Microsoft Teams and Microsoft Defender for Office 365.
It can be enabled by IT admins by configuring a Safe Links policy in the Microsoft 365 Defender portal.
In order to learn more about configuring Safe Links policies for email and other Office 365 tools including Microsoft Teams, visit Microsoft documentation.
Microsoft shows how Safe Links function in the video below. Safe Links has already noticed almost 2 million distinct URL-based payloads that cybercriminals create to organize credential phishing operations, according to Microsoft.
Microsoft Teams tool has become extremely popular in this new hybrid work environment, and these new phishing protection capabilities should make it easier for enterprise customers to block phishing attacks from cybercriminals automatically.