Malicious Actors Hijacked Bitcoin.org
The Hackers Managed to Steal $17,000 in 'Double Your Cash' Scam.
LAST UPDATED ON
SEPTEMBER 27, 2021
Bitcoin.org was hijacked by hackers and got altered in order to push a scam.
Bitcoin.org is an information portal for the top cryptocurrency, founded in August 2008 by Bitcoin's pseudonymous founder Satoshi Nakamoto, containing information on Bitcoin, including the original whitepaper and developer documentation.
According to CobraBitcoin, the attackers may have acquired illegal access by exploiting a vulnerability in the website's domain name system (DNS). Hackers frequently scan websites in order to find underlying weaknesses that may be exploited to launch attacks.
What Happened?
The cryptocurrency giveaway scam was, unfortunately, able to trick some users into participating, making the hackers walk away with a little over $17,000.
The Bitcoin Foundation is giving back to the community! We want to support our users who have helped us along the years. Send Bitcoin to this address, and we will send double the amount in return!
The scammers went even further and in order to make the scam more appealing, they wrote that the offer was limited to the first 10,000 users.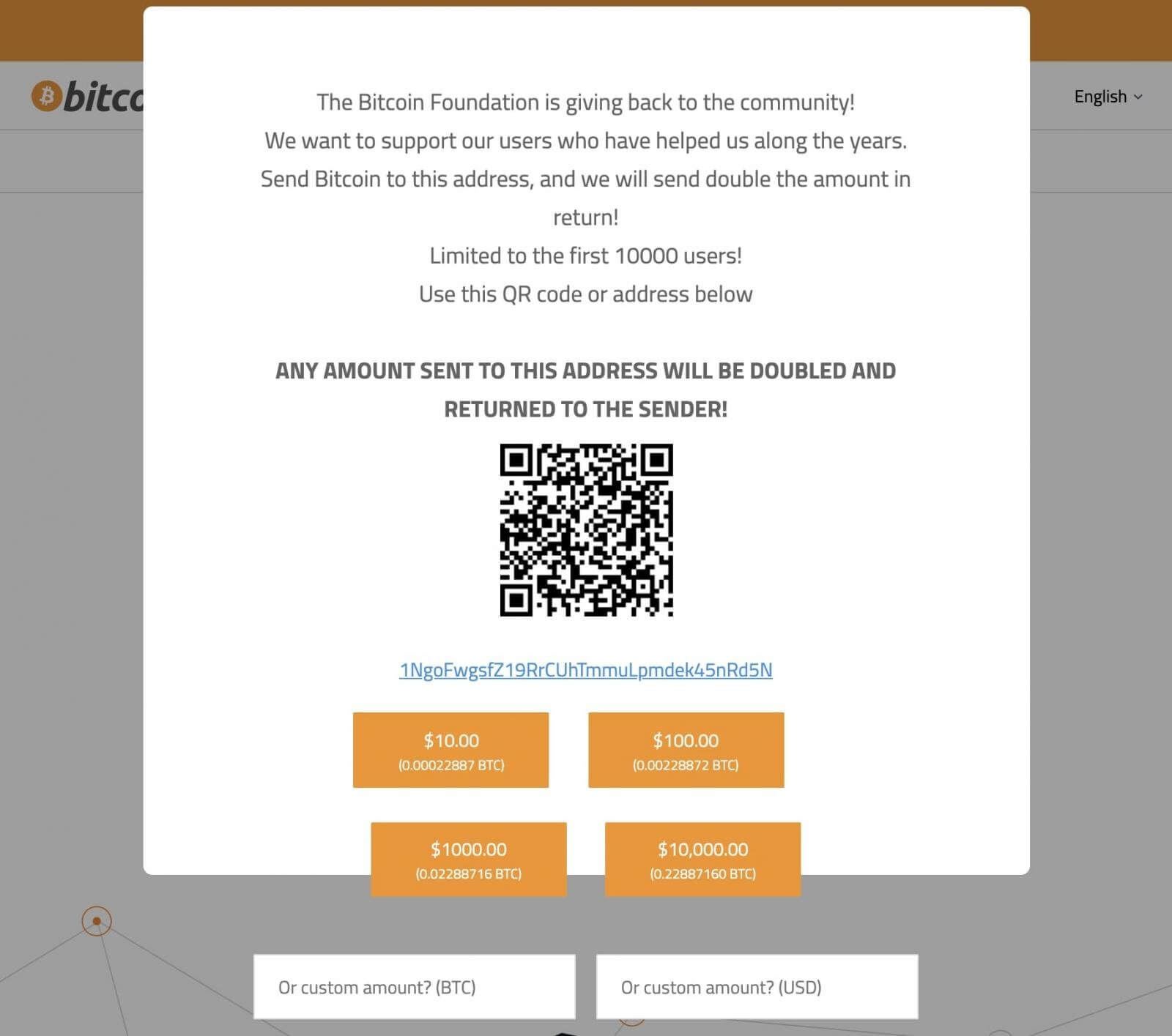 Bitcoin.org's site operator(s), under the name Cøbra, issued a public warning with regards to the incident soon after stating that the website has been compromised.
https://t.co/OsFgRFRRZb has been compromised. Currently looking into how the hackers put up the scam modal on the site. May be down for a few days.

— Cøbra  (@CobraBitcoin) September 23, 2021
Over $17,000 Stolen
Following Cbra's notification, Namecheap, the domain registrar for Bitcoin.org, quickly blocked the domain until the problem was resolved:
Hello, Thank you for reporting this matter. We have temporarily disabled the domain.

— Namecheap.com (@Namecheap) September 23, 2021
Unfortunately, as seen by the attacker's wallet balance, some bitcoin aficionados may have fallen for the con. Multiple deposits were made to the attacker's wallet from different Bitcoin addresses, according to the transaction history.
The wallet's most recent balance was 0.40571238 BTC, which is around $17,000 USD.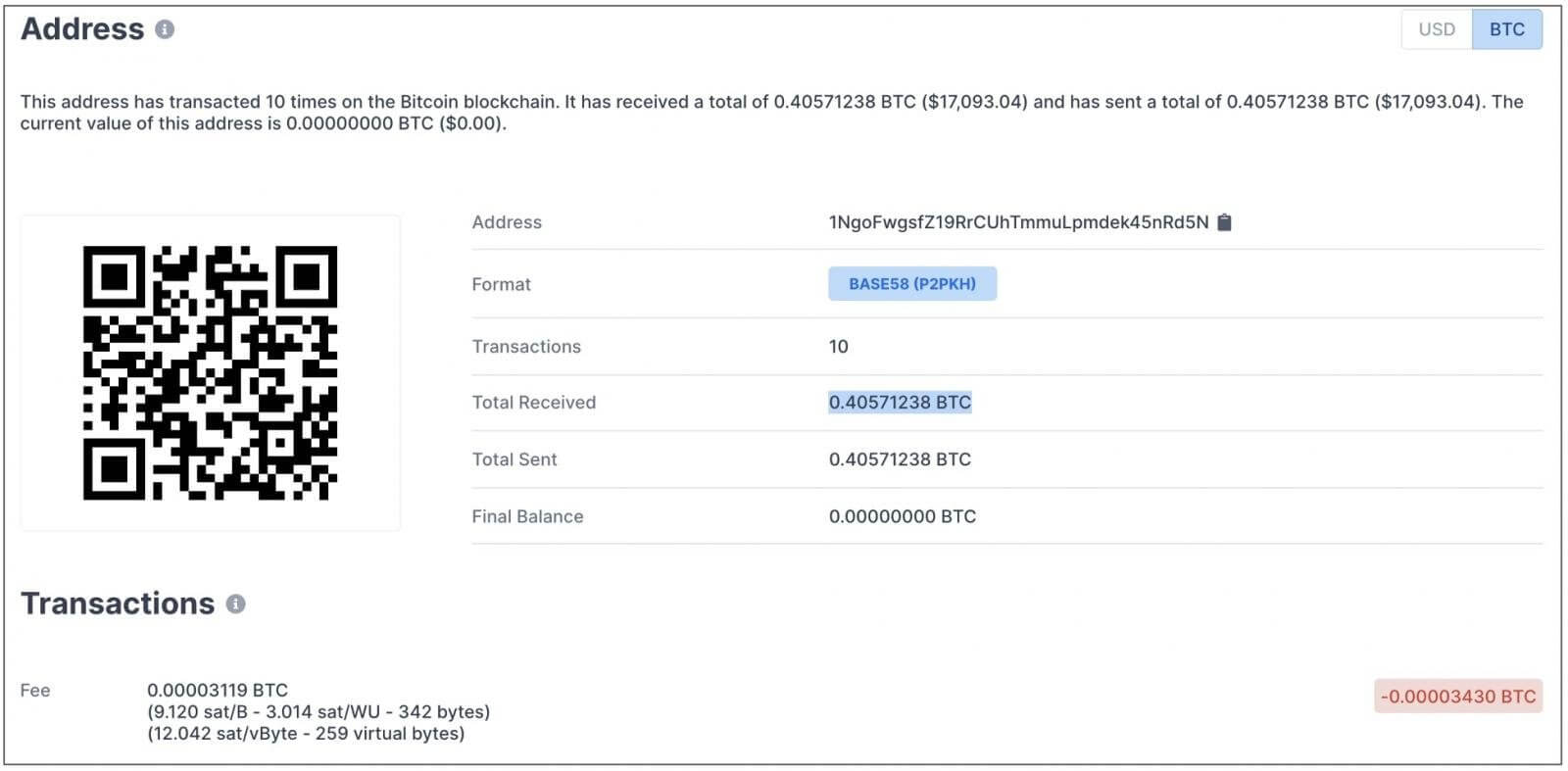 Bitcoin.org is fully operational again.
However, the fundamental reason for the website hijacking remains unknown, while others speculated that it was a DNS takeover.
It's easy to ignore these scams, assuming that no one will fall for them, but we should keep in mind that identical crypto scams have been successful in the past, generating hundreds of thousands of dollars.