Ivana Marisol Silva Is Joining Heimdal™ Security's Executive All-Star Team as Norway Country Manager
More on Ivana Marisol Silva and the Heimdal Security Norway Branch.
LAST UPDATED ON
SEPTEMBER 4, 2020
Copenhagen – September 4th, 2020 – Heimdal™ Security (HEIMDAL) today announced its executive team is thrilled to include Ivana Marisol Silva as the new Country Manager for Norway.
The rest of the Heimdal™ Security team is thrilled to have Ivana Marisol on board and are looking forward to all the further expansion and mutual growth this move will bring. You can find more info below about the experience and valuable professional insight of our new Heimdal™ Director, as well as a few personal details to get to know her better.
Ivana Marisol Silva, Norway Country Manager: "I am very excited to join the executive team of a big cybersecurity player like Heimdal™ Security, especially considering its Nordic roots. Already a legendary company in our area, I'm sure we will bring its amazing growth to even greater heights by providing companies in the Norwegian market with more than preventive cybersecurity. Adopting the Heimdal™ solutions is more than a cybersecurity revolution, it's a productivity game-changer as well. With all this in mind and the expansion of our local team, we're taking the Norwegian market by storm!"
Morten Kjaersgaard, Heimdal™ Security CEO: "We are currently at an unprecedented height of extreme market growth across all key regions – USA, UK, DACH, Nordics, Middle East, Latin America and across the world as a whole. Fueling our growth, besides the focus on continuous technological innovation, is the amazing talent we attract and retain. Ivana Marisol Silva is a key player in the Norwegian market and the local business community, who will prove to be invaluable to the Heimdal™ journey."
Who Is Ivana Marisol Silva?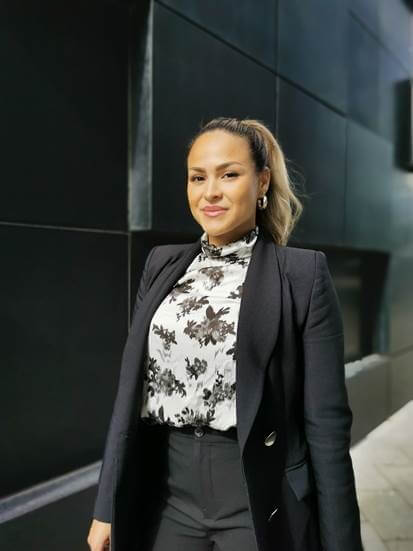 After graduating from the Norwegian "Business School BI" with an International Marketing Leadership Degree, Ivana Marisol took on various marketing challenges as a team/sales leader and other go-getter positions in various SaaS companies and media agencies across Norway. In every agency or SaaS company, she worked on as a senior executive within sales and senior marketing consultant with big knowledge within SMB/Enterprise segments across different industries. She rose rapidly through the ranks and provided customers immediate value and actionable insight for business growth. Throughout the years she has developed high skills within process sales, especially related to technology and SaaS solutions, and has also been focusing on building important relationships to executive people within the Norwegian business circles.
Her expertise and business acumen culminated in the co-founding of Woke Agency in 2018, her own business within a media-group where she served as the Chief Sales and Marketing Manager as well as providing a massive growth before it was bought. Moving on to greater sights, Ivana Marisol joins the executive team at Heimdal™ Security at the height of their staggering growth in the recently opened Oslo office. She is already recruiting people on her team and scoring big wins for Heimdal™.
In her spare time, Ivana Marisol likes to stay active. In fact, she used to be a professional dancer for many years on top level and has also taught all types of dance classes as well as Zumba, Dancehall, Core and Cardio for more than 15 years (while also helping the biggest fitness-chain in the Nordics, "Sats", where she worked for 10 years, to coordinate their sales, of course).
About Heimdal™ Security:
Heimdal™ Security is a strongly emerging cybersecurity provider established in 2014 in Copenhagen, currently spanning offices across the world. With a spectacular year-over-year growth and an impressive ahead-of-the-curve approach to threatscape trends, Heimdal™ Security is the go-to solution for unified, intelligent cybersecurity made easy. In March 2020, Heimdal™ Security was acquired by Marlin Equity Partners, fueling its networks of growth and distribution even further.