Heimdal™ Security Employee Spotlight: Caroline Stenstrup
Employee Story of the Month. How Caroline Stenstrup became a part of Heimdal™ Security's journey.
LAST UPDATED ON
SEPTEMBER 9, 2020
When we first spotted Caroline Stenstrup's potential talent, she was part of the waiting team at one of our favorite restaurants in Copenhagen. After talking with her for a bit, we felt that her customer interaction skills are amazing and could shine even brighter as part of our team. Since talent spotting doesn't stop after hours, we told her right away that she could have a place at Heimdal™ Security if she was interested to learn more about IT and use her skills to handle customers in a more impactful position.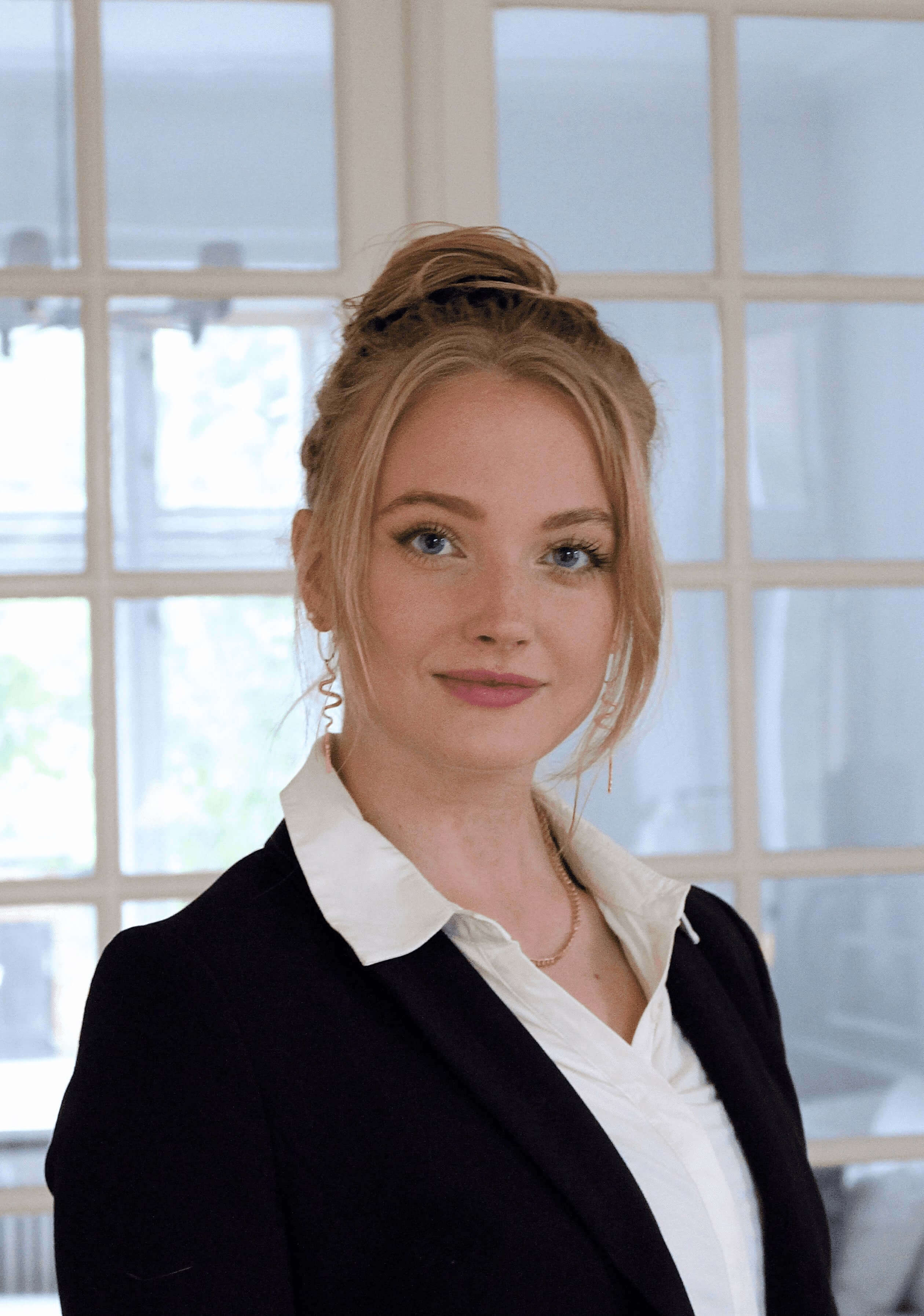 Luckily for our team, it didn't take long for her to take us up on it and we were happy to receive her into the team as a Junior Customer Satisfaction Manager. After the initial onboarding, Caroline started applying her skills right away and blooming into a well-rounded Junior Customer Satisfaction Manager. Here is what some of her colleagues and managers had to say about her journey.
Frederik Emil Haagensen, Customer Satisfaction Manager
"Caroline was a bit quiet and careful when she started, but just after 2 months, she was coached to showing her full potential, engaging passionately with the customers and having the confidence and ease all Heimdal ™ representatives aim for when discussing complex IT security setups and contexts."
Peter B. Knudsen, Team Lead Denmark
"The whole management team in the Danish office took on an active role in Caroline's development whenever they could spare the time. We were all pushing and developing Caroline's skills, working to put her outside the comfort zone to get better at knowing the Heimdal™ product line-up, at customer engagement and so on." Finally, this is what Caroline herself had to say about her journey at Heimdal™ Security.
Caroline Stenstrup, former Junior Customer Satisfaction Manager
"It was truly a pleasure to work at Heimdal™ Security, which is characterized by high quality both professionally and personally. In Heimdal™ there is an excellent balance between individual career development just as well as enjoying a feeling of social well-being and a pleasant atmosphere. I felt this from day one when I was received very well and greeted by the true 'Heimdal™ spirit'. Heimdal™ is a workplace that primarily hires their employees based on their potential and not just previous experience. I myself had limited professional prior knowledge within IT, and it has therefore been an extremely interesting job that has challenged and developed me both professionally and personally. Heimdal™ can thus offer a unique career opportunity and makes a true value out of educating and equipping its employees with skills, in the best possible way. The quality of the workplace can also be transferred to their cybersecurity solutions, which are constantly evolving. Emphasis is placed on being able to provide optimal service and offer a product composition that is adapted to the customer's needs, which meant that I could proudly stand by my work. I am very grateful to have been a part of Heimdal™'s talented and passionate team."   After getting more comfortable with her new role and starting to shine brightly in it, Caroline decided to perfect her education before returning to the game field. Therefore, she left our team in mid-August to go back to school. We are cheering her along her journey and we are grateful to have had her presence and her talents on board for a while. She will always find a place in the Heimdal™ family when she completes her studies. Good luck, Caroline!