What Is Digital Asset Management (DAM) and Why You Need It
LAST UPDATED ON
FEBRUARY 9, 2022
Organization is essential for any company that wants to keep productivity levels up and meet all the necessary compliance standards. Read on to find out how digital asset management can help you achieve all these goals! 
What Is Digital Asset Management?
Digital asset management (DAM) is a software solution that is used to centrally store and manage digital content. Digital content – or asset – can refer to "photography, videos, branding assets, ebooks, logos, illustrations, animations, presentations, spreadsheets, word documents, emails—it could be anything that's digital and that has metadata." 
By providing a unified repository to collect and share digital assets, and allowing people to access the files from any location —without being connected to an onsite server, digital asset management software can make the process of storing, sharing, and tracking digital assets simple and easy.
Benefits of Digital Asset Management
A digital asset management software will streamline the organization of any company because all the assets will be stored in a single library, protected, and available anytime, from anywhere. Such advantages are especially relevant in today's context, when many companies (still) rely on remote work. 
I've already mentioned that digital asset management can boost a company's productivity level and help it achieve compliance. Let us now have a look at some other major benefits that digital asset management solutions bring: 
Reduces Work Loss
If your company needs to periodically reuse or modify digital assets, a digital asset management software will provide the perfect environment for you to safely store them. Your digital assets will always be there when you need them and no work will be lost. 
Facilitates Asset Distribution
As I've noted above, with digital asset management software your assets will always be there when you need them and, moreover, it will be very easy for you to distribute them to whoever needs to use them. Moreover, a DAM software will "give insight into product development to the stakeholders or other relevant participants in the process." 
Reduces Workflow Downtime 
Since every participant of the production process will have instantaneous access to what he or she needs, the digital asset management software you use will also "eliminate miscommunication and enhance collaboration". 
Controls Access
This benefit is related to concepts like access management, the zero-trust model, or the principle of least privilege. Consequently, digital asset management allows you to control who has access to your company's digital assets. 
Who Needs DAM?
A DAM system is required for anyone trying to optimize their present digital asset workflows. All companies, irrespective of size, can benefit from using digital asset management solutions, from startups to globally famous brands. An enterprise-wide deployment is a simple method to assist departments in breaking down barriers and enhancing cooperation. DAM can also benefit external users, like the agencies you collaborate with or your distributors, because it will grant them access to the latest branded materials. 
Marketers can hasten brand growth while also improving brand consistency across all branded materials.

DAM can be used by designers to streamline creative workflows. The ability to search for and find files in seconds can save significant time.

Sales personnel can always access the most up-to-date resources they require—anywhere, at any time, and from any device. DAM connects sales and marketing to improve brand coherence.

With cloud-based DAM, IT teams don't have to worry about time-consuming installations or deployments. DAM eliminates the need to handle onsite FTP servers, third-party file sending solutions, or file security concerns.
Digital Asset Management Software Examples
When it comes to digital asset management software examples, Trello and Google Drive are my personal favorites. They can be used for free, have a multitude of useful functionalities available, and, much to my delight, they can be used for both professional and personal purposes. 
Trello
Trello allows you to organize your activity using boards that can be customized as you please, from choosing the background image to adding tasks, checklists, deadlines, members, comments, labels, and, of course, attachments. 
Google Drive 
Google Drive offers 15GB free and is excellent when it comes to organizing your files, keeping your files private, or sharing them with whoever needs them.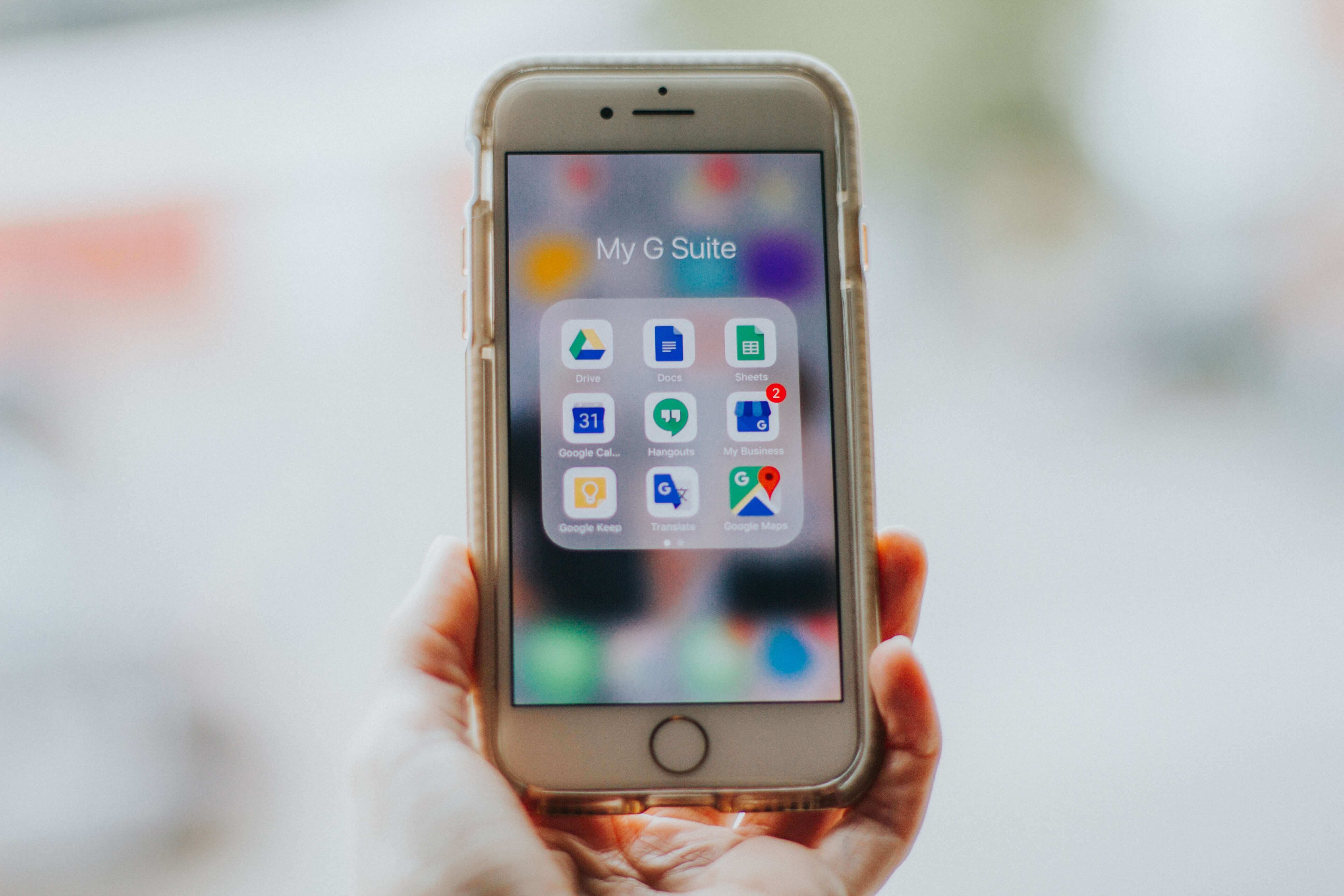 Source: Unsplash
Other Examples: 
OneDrive  
OneDrive is another popular choice among companies.  Just like Google Drive, Microsoft's OneDrive allows you to have access to your files anytime and from anywhere, while safely storing them in a cloud. 
Monday 
Monday is also a highly appreciated digital asset management software. This easy-to-use tool with its intuitive interface and attractive design will keep your digital assets safe and help you organize projects by assigning tasks and keeping track of them. 
How to Choose the Best DAM for Your Company
I've mentioned my favorites and some other examples, but you might still be wondering what to choose. Here's what you should look for when choosing your company's digital asset management software: 
an

up-to-date, synchronized, and highly searchable repository for your digital assets.
an intuitive dashboard and access control.
tagging, metadata and categorization features.
intelligent search & filter features that can take advantage of the provided metadata.
a dashboard that promotes creative workflows

(collaboration, editing, approval of tasks). 
To choose the best solution, 
identify who will be the

key users of the solution and talk to them about the features and functionalities they need / would expect from a digital asset management software.
make a list of these essential features and functionalities.
decide if you want a cloud-based solution or an installed on-premise one.
consider aspects like "security, cloud architecture, integrations, implementation process, professional services, customer experience and user adoption".
try demos of different digital asset management solutions.
It's important to know that, if you do not store and protect your digital assets properly, they might face several risks: 
Lose Access
If your digital assets are not stored correctly and anyone can have access to them, they might fall into wrong hands.
Employee Data Theft 
As Forbes notes, 
When companies consider their cybersecurity risks, malicious outsiders are typically top of mind. Indeed, cyber criminals play a prominent role in some data heists, but company employees promulgate many others. Verizon's 2019 Insider Threat Report found that 57% of database breaches include insider threats and the majority, 61%, of those employees are not in leadership positions when they compromise customer data.
Accidental Sharing 
Accidental sharing might be a consequence of lose access to digital assets. Your data could get into cybercriminals' hands without any bad intention on the part of your employees. 
System admins waste 30% of their time manually managing user rights or installations
Heimdal® Privileged Access Management
Is the automatic PAM solution that makes everything easier.
Automate the elevation of admin rights on request;
Approve or reject escalations with one click;
Provide a full audit trail into user behavior;
Automatically de-escalate on infection;
Final Thoughts 
A digital asset management software is a great addition to any company, boosting productivity, compliance, data management and time management. All you have to do is pay a little attention when choosing the best one for your business and then you can enjoy its benefits. 
Keep in mind that a digital asset management solution is itself an IT asset – all the IT assets of your company, whether software or hardware, should be properly managed. IT asset management tools are particularly created for the job. 
Drop a line below if you have any comments, questions, or suggestions related to the topic of digital asset management – we are all ears and can't wait to hear your opinion!
P.S. Did you enjoy this article? Follow us on LinkedIn, Twitter, Facebook, Youtube, or Instagram to keep up to date with everything we post!