Curious Cat App Loses Control of Its Domain
The Popular Social Networking App Suffered a Series of Bizarre Events.
LAST UPDATED ON
JANUARY 3, 2022
The Curious Cat service is available as an Android and iPhone app, allowing users to participate in anonymous Q&A online with a community of millions.
What Happened?
The suspicious behavior of the Curious Cat service started around December 19th, when visitors to curiouscat.qa were greeted with a parking page as opposed to the social networking service: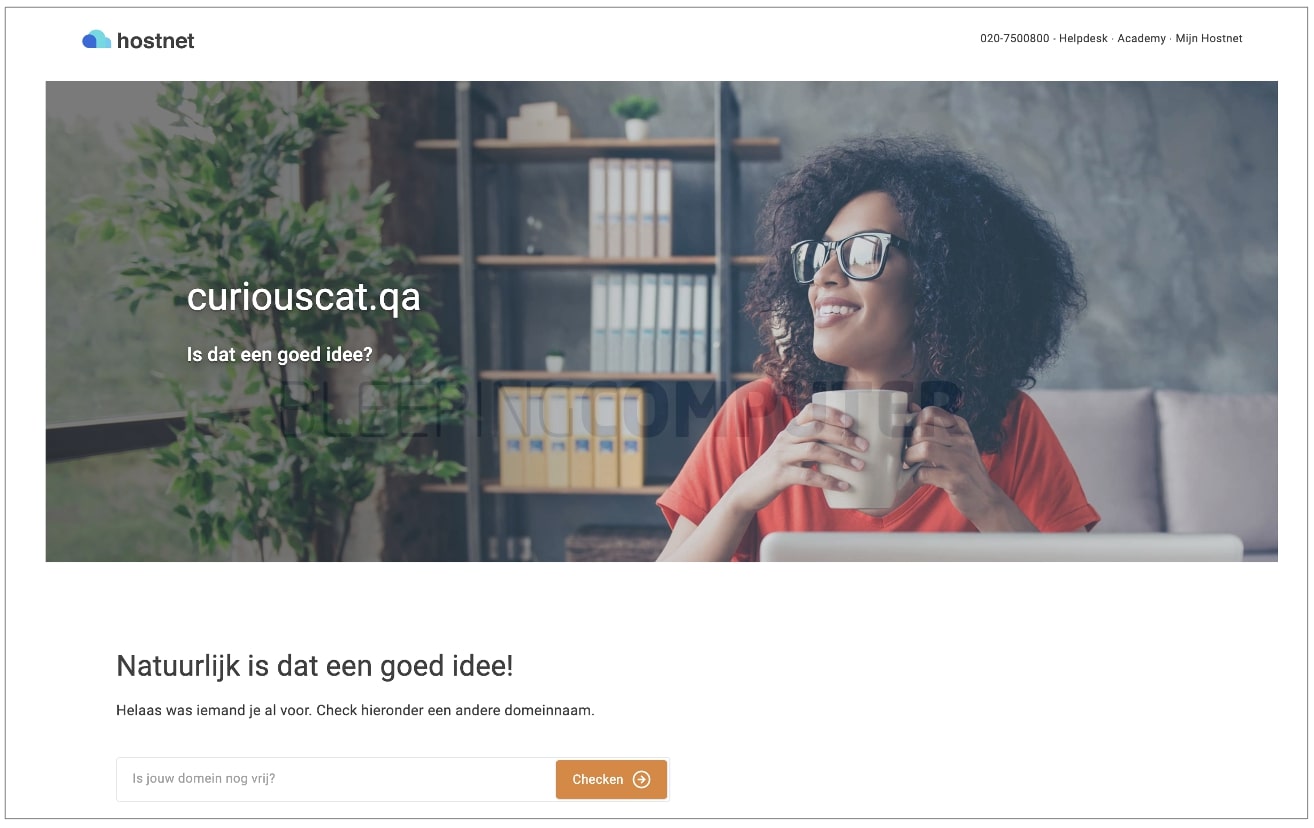 It's interesting to note that as of today heading over to curiouscat.qa displays a "Sit tight. We're undergoing maintenance," message with an entirely different kitty logo than the social platform's official one.

How Did This Happen?
WHOIS is a query and answer protocol that is extensively used for accessing databases that hold the registered users or assignees of an Internet resource, such as a domain name, an IP address block, or an autonomous system, but it is also used for a variety of other information.
BleepingComputer writers investigated WHOIS data and determined that the domain entered a 'pendingDelete' status around December 18th.
It is important for registrants (that means you!) to understand EPP status codes because they can explain why your domain may have stopped working, if it is protected from domain name hijacking, and when and if your domain name registration will expire and become available to the public for registration.

You can find out your domain's status codes by running a Whois lookup, which you can do by visiting http://www.internic.net/whois.html or your registrar's website. Your domain's EPP status codes will be included in the search results.

There are two different types of EPP status codes: client and server codes. Client status codes are set by registrars. Some registrars automatically enact certain status codes when you register a domain name, while others do so when you request it. Server status codes are set by registries, and they take precedence over client codes. Both kinds of status codes appear when you run a Whois lookup for your domain.
According to WHOIS data, the domain was registered by someone else on the 23rd, and its nameservers were changed.
Curious Cat's Twitter account sent a warning four days ago that they had lost their curiouscat.qa domain due to an "error" and that the service had been relocated to curiouscat.me and curiouscat.live domains.
FYI. https://t.co/9FxwGLf1Nv is lost by our mistake, not our service anymore.
New version of Android App is released. Old version will not work properly. Please update.
New version of iOS app is waiting for review. Release schedule is depends on Apple.

— Curious Cat | The Q&A Social Network (@CuriousCatMe) December 27, 2021
This is not the only strange occurrence reported by users, as the platform's sequence of tweets damaged user trust even more.
Curious Cat's social media account posted a tweet urging users to download their "recovered iOS app."
We just launched our new feature, let us know what you think 😊 https://t.co/hNQHtFO8jI

— Curious Cat | The Q&A Social Network (@CuriousCatMe) July 31, 2020
Curious Cat's support team appears to be overseen by Korean staff, who are apparently behind the tweets, despite the company's beginnings being Spanish.
As reported by BleepingComputer, Android app users on Google Play experienced troubles when the Curious Cat app couldn't interface with Twitter's API, most likely because of a failed integration.
Many Curious Cat users choose to stay away from the service at this time, with others deactivating Curious Cat from their Twitter accounts until the issue is clarified.
If you liked this article, follow us on LinkedIn, Twitter, Facebook, Youtube, and Instagram for more cybersecurity news and topics.