Anubis Android Malware Is Back and It Is Focusing on Financial Institutions
The Most Recent Operations Affects Roughly 400 Targets.
LAST UPDATED ON
DECEMBER 15, 2021
In a recent malware operation, the Anubis Android banking malware is targeting clients of approximately 400 banking institutions.
The cybercriminals are attacking financial institutions, cryptocurrency wallets, and digital payment systems by posing as an Orange S.A. Android application intended to collect information such as:
browsing cookies,
passwords saved on browsers,
credit card details.
More on Anubis Malware
Anubis is a mobile malware that affects Android smartphones and is spread using malicious apps listed on the legitimate Google Play store.
The banking malware initially surfaced on Russian hacking forums in 2016, where it was distributed as an open-source banking trojan with guidance on how to set up the client and components.
In 2019, the malware introduced what seemed to be a nearly working ransomware component and spread using fraudulent apps on Google's Play Store. Anubis reappeared last year with large-scale phishing attacks that targeted 250 shopping and financial applications.
Anubis M.O.
When potential victims access apps for targeted platforms, Anubis malware will show bogus phishing login forms in order to steal their credentials.
The overlay screen shown below will be displayed over the genuine app's login screen to trick users into assuming it's a valid login form when, in fact, the hackers are receiving their credentials.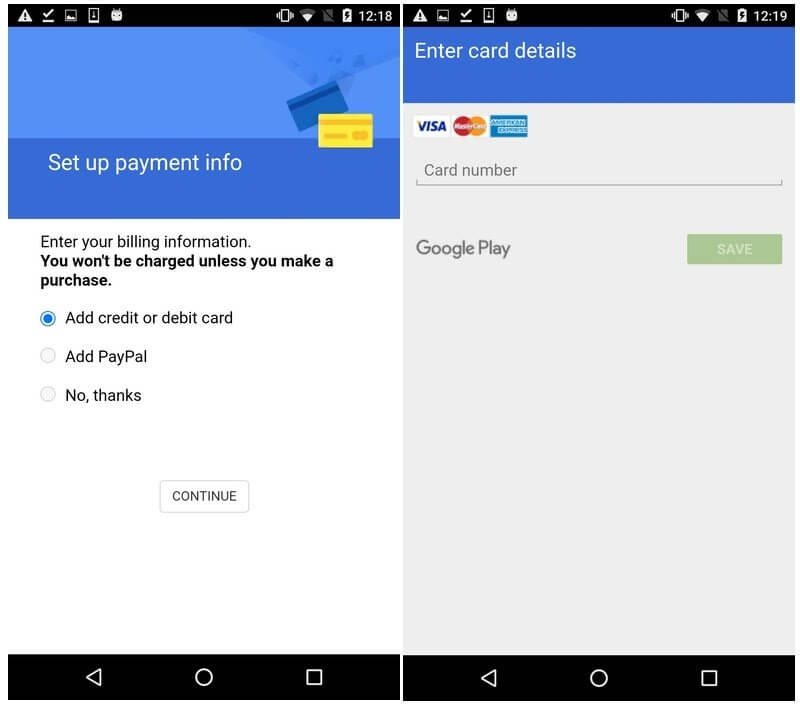 According to BleepingComputer, the latest version of Anubis targets nearly 400 apps and has the following functions:
Records screen activity as well as audio from the microphone;
Implements a SOCKS5 proxy for covert communication and package delivery;
Captures screenshots;
Sends mass text messages from the device to predefined receivers;
Recovers contacts saved on the device;
Sends, reads, deletes, and block notifications for SMS messages received by the device;
Scans the device for files of interest to exfiltrate;
Locks the device screen and shows a persistent ransom message;
Submits USSD code requests to query bank balances;
Captures GPS data and pedometer statistics;
Implements a keylogger login information theft;
Surveils active apps to imitate and execute overlay attacks;
Stops malicious functionality and removes the virus from the device.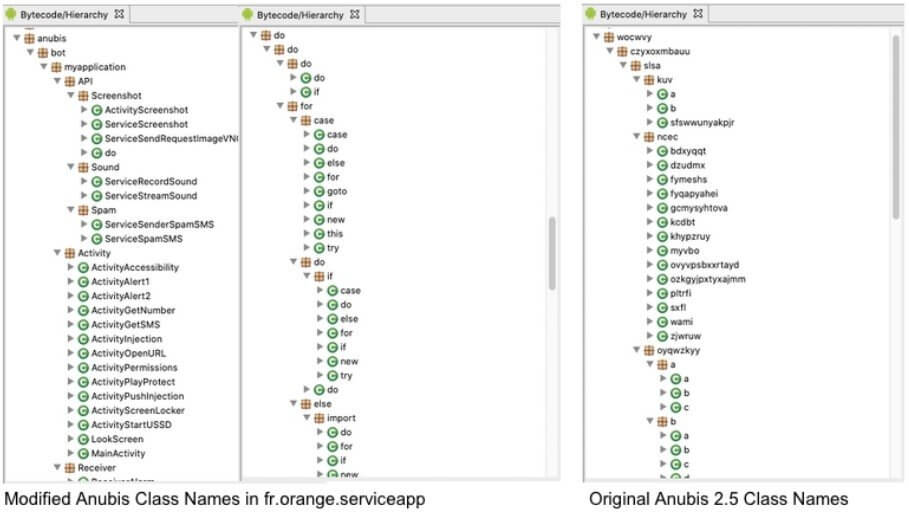 The newest Anubis acts just like its previous variants meaning that it detects if the impacted device has Google Play Protected active and sends a bogus system warning to deceive the target into deactivating it.
Following deactivation, the malware gains complete control of the device and is now able to send and receive data from the C2 without any interference.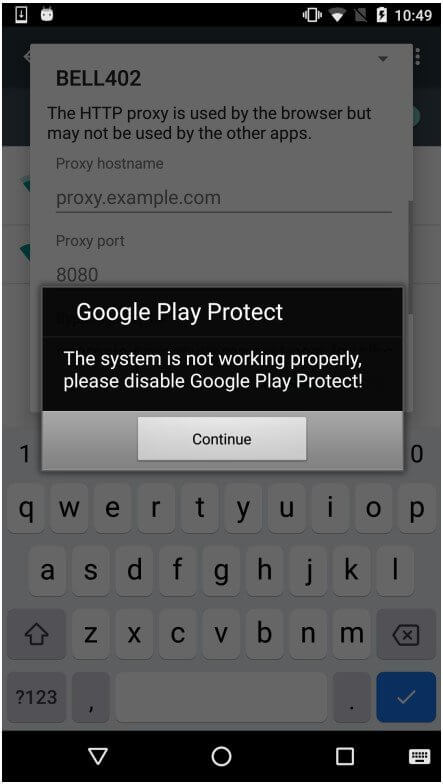 According to BleepingComputer, the fake Orange app is currently being distributed through malicious websites, direct messages on social media, smishing, and forum posts.
According to Lookout's threat researcher Kristina Balaam, this operation isn't focusing only on French users of Orange S.A. but also on the American ones.
 While we can't be certain whether the app has been used in a successful attack, we do know they are targeting US banks including Bank of America, U.S. Bank, Capital One, Chase, SunTrust, and Wells Fargo.
Who Is Responsible?
Because they were cautious enough to conceal their C2 infrastructure registration trace, there is no clear information on the cybercriminals who are now delivering the Anubis malware.
Cloudflare is used by the hackers to redirect all network traffic via the SSL protocol, while the C2 poses as a cryptocurrency trading website with the domain "hhtps:/quickbitrade[.]com."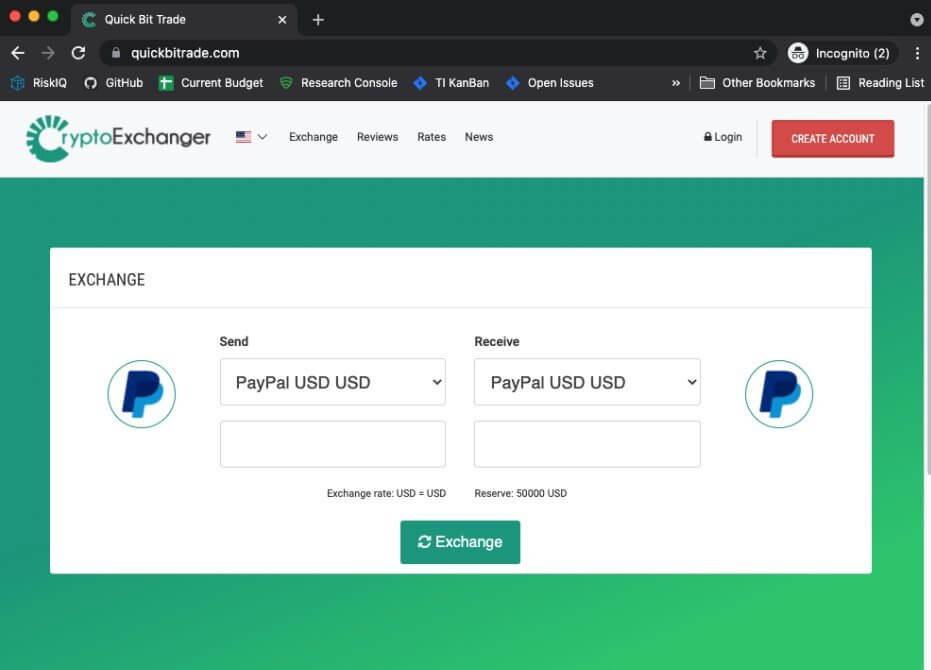 Orange S.A. customers should only download the app via the company's official website or the Google Play store. Furthermore, when downloading and installing an app, they should pay close attention to the requested permissions before giving their authorization.
If you liked this article, follow us on LinkedIn, Twitter, Facebook, Youtube, and Instagram for more cybersecurity news and topics.