Websites Around the World Were Affected by Fastly CDN Outage
Major Websites Around the World Were Completely Down or Not Loading Properly in What Seems to Have Been a Global Outage.
LAST UPDATED ON
JUNE 9, 2021
On Tuesday, multiple websites were impacted by an outage. The outage included websites like Amazon, Amazon Web Services (AWS), CNN, Debian.org, GOV.UK, GitHub, Reddit, Shopify, StackOverflow, TechRadar, The Verge, BuzzFeed, and The Guardian.
Users got when accessing the impacted websites, a "connection failure," error, "IO error," or an HTTP 503 code.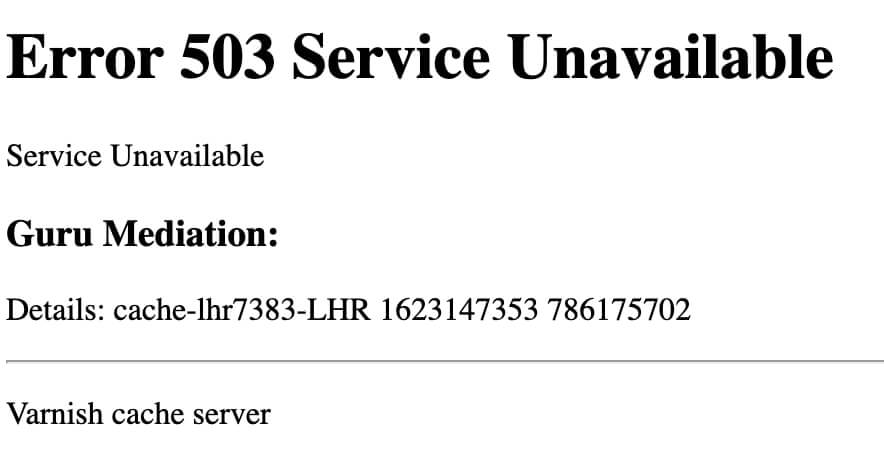 When looking at Amazon and GitHub, it was observed that the images, JavaScript files, CSS styling sheets, all likely hosted on a CDN, were not loading properly.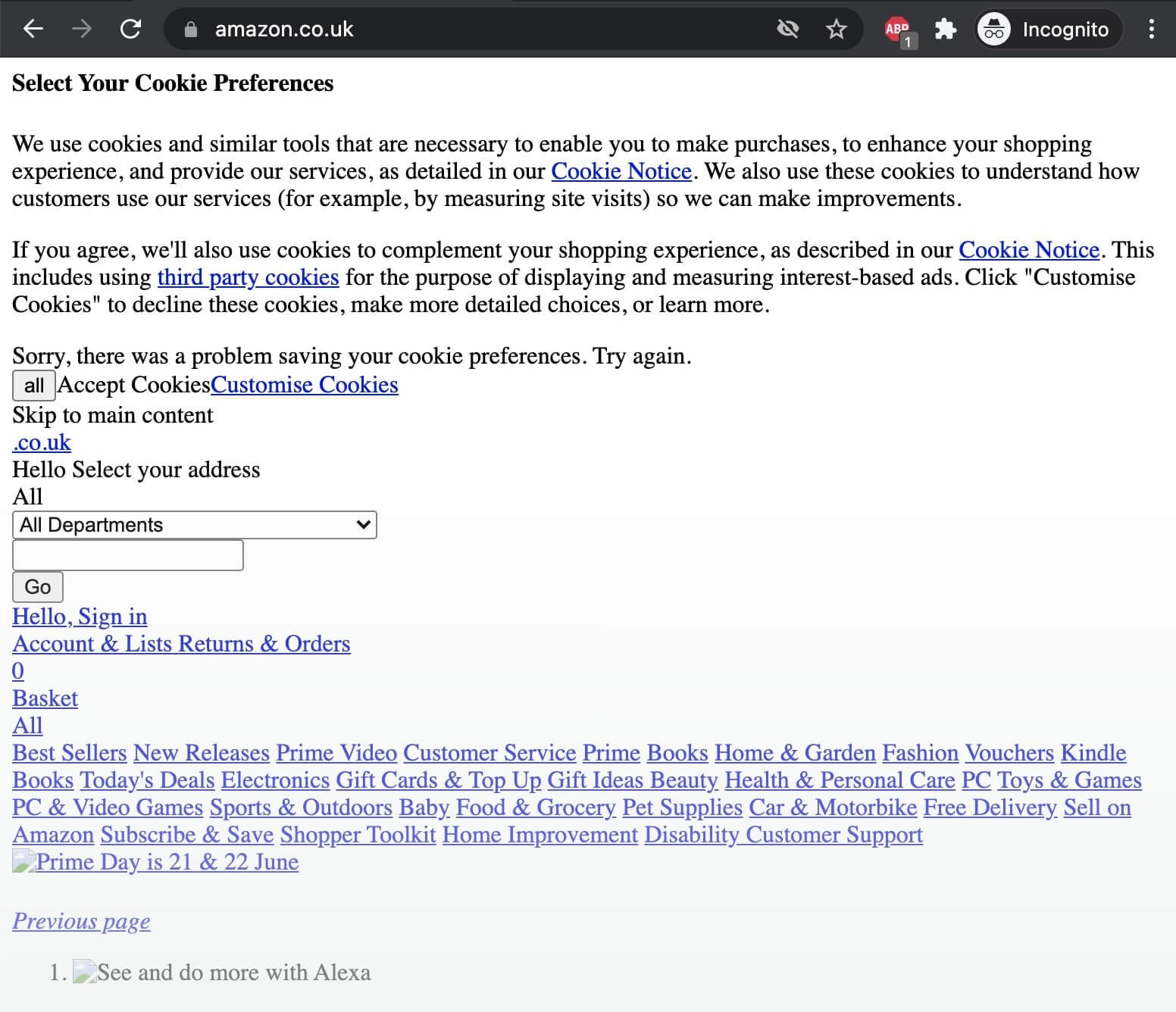 It is still unknown what the reason behind the outage could've been,  but an error in the services provided by Fastly CDN seems to be the common link, as many of the impacted websites on the list are relying on Fastly CDN to serve content.
Fastly is a content delivery network, therefore when the end-users request your content objects, Fastly is delivering them from whichever of the cache locations are closest to each end-user.
We identified a service configuration that triggered disruptions across our POPs globally and have disabled that configuration. Our global network is coming back online. Continued status is available at https://t.co/RIQWX0LWwl

— Fastly (@fastly) June 8, 2021
Fastly's status page confirmed an ongoing issue that is being investigated.
We're currently investigating the potential impact on performance with our CDN services.

This incident affected: Asia/Pacific (Auckland (AKL), Brisbane (BNE), Dubai (FJR), Hong Kong (HKG), Melbourne (MEL), Osaka (ITM), Perth (PER), Singapore (SIN), Sydney (SYD), Tokyo (HND), Tokyo (TYO), Wellington (WLG), Singapore (QPG), Tokyo (NRT)), South America (Buenos Aires (EZE), Bogota (BOG), Curitiba (CWB), Rio de Janeiro (GIG), Santiago (SCL), Sāo Paulo (CGH), Sāo Paulo (GRU), Lima (LIM)), North America (Ashburn (BWI), Ashburn (DCA), Ashburn (IAD), Ashburn (WDC), Atlanta (FTY), Atlanta (PDK), Boston (BOS), Chicago (CHI), Chicago (MDW), Chicago (ORD), Chicago (PWK), Columbus (CMH), Columbus (LCK), Dallas (DAL), Dallas (DFW), Denver (DEN), Houston (IAH), Jacksonville (JAX), Kansas City (MCI), Los Angeles (BUR), Los Angeles (LAX), Los Angeles (LGB), Miami (MIA), Minneapolis (MSP), Minneapolis (STP), Montreal (YUL), New York (LGA), Newark (EWR), Palo Alto (PAO), Phoenix (PHX), Portland (PDX), San Jose (SJC), Seattle (SEA), St. Louis (STL), Toronto (YYZ), Vancouver (YVR)), South Africa (Cape Town (CPT), Johannesburg (JNB)), India (Chennai (MAA), Mumbai (BOM), New Delhi (DEL)), and Europe (Amsterdam (AMS), Copenhagen (CPH), Dublin (DUB), Frankfurt (FRA), Frankfurt (HHN), Helsinki (HEL), London (LCY), London (LHR), London (LON), Madrid (MAD), Manchester (MAN), Marseille (MRS), Milan (MXP), Oslo (OSL), Paris (CDG), Stockholm (BMA), Vienna (VIE), Munich (MUC)).
It does not look like the outage was the result of a malicious attack, as the company says a configuration error was at fault.
We identified a service configuration that triggered disruptions across our POPs [points of presence] globally and has disabled that configuration. Our global network is coming back online.
The outage affected the gov.uk website as well, with Boris Johnson's spokesman declaring that the government was aware of the problems and also that some users were unable to book Covid-19 tests online.
The affected websites handled the outage in different ways, with the Guardian moving to Twitter in order to run a dedicated liveblog, while tech news site the Verge published news in a shared Google Doc, that accidentally got shared through a link on Twitter that allowed the audience to edit it.
The Guardian's website is down entirely, so this thread is now our formal liveblog for the Fastly outage.

— alex hern (@alexhern) June 8, 2021
It's important to note that the increasing centralization of the internet infrastructure in the hands of a few large companies also means that single points of failure can create sweeping outages, therefore making backup systems a must in this digital era.
Your perimeter network is vulnerable to sophisticated attacks.
Heimdal® Network DNS Security
Is the next-generation network protection and response solution that will keep your systems safe.
No need to deploy it on your endpoints;
Protects any entry point into the organization, including BYODs;
Stops even hidden threats using AI and your network traffic log;
Complete DNS, HTTP and HTTPs protection, HIPS and HIDS;