Ruth Schofield Is Joining Heimdal™ Security's Executive All-Star Team as Country Manager UK/Ireland
More on Ruth Schofield and the Heimdal Security UK Branch.
LAST UPDATED ON
SEPTEMBER 4, 2020
Copenhagen – September 4th 2020 – Heimdal™ Security (HEIMDAL) today announced its executive team has landed a new cybersecurity superstar, Ruth Schofield. In addition to a new UK office just opened days ago and a staggering all-round market growth in the kingdom, this is great news for the UK team. Ruth Schofield assumes the mantle of Country Manager UK/Ireland and comes with extensive industry experience and long-term vision.
All of us at Heimdal™ are thrilled to welcome Ruth onboard and are all looking forward to continue growing together. Here is more about the experience and valuable professional insight of our new Heimdal™ Director. Ruth Schofield, Country Manager UK/Ireland: "I am confident and very much looking forward to scaling up the UK sales team and market growth for Heimdal. We're already expanding our team with almost a dozen new hires and a second UK office, just struggling to keep up with the market demand for our solutions. With a technology line-up that sells itself and a very auspicious momentum in brand awareness for the entire region, Heimdal™ Security is set up to continue its incredible success."
Morten Kjaersgaard, Heimdal™ Security CEO: "We are currently at an unprecedented height of extreme market growth across all key regions – USA, UK, DACH, Nordics, Middle East, Latin America and across the world as a whole. Fueling our growth, besides the focus on continuous technological innovation, is the amazing talent we attract and retain. Ruth Schofield is a key player in the UK market and Cybersecurity community, who will prove to be invaluable to the Heimdal™ journey."
Who Is Ruth Schofield?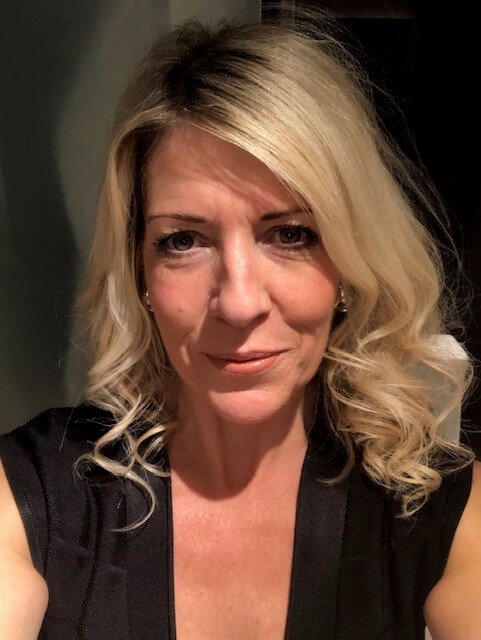 Ruth Schofield has over 25 years of experience in the IT and Info Security industries across channel and vendor fields, having built and delivered successful channel practices and programs for new-to-market and those looking for a refreshed approach.  In her last role, she served over 3 years as Managing Director for KnowBe4's UK&I operation.  Ruth was responsible for building and driving a team that delivered triple-digit YoY growth and as part of the Executive Team, the company achieved its much sought-after Unicorn status in 2019, valued at $1BN. Ruth began her career in IT aged 21, working at a Yorkshire-based software reseller and attributes her ongoing inspiration and achievements to the great advice she was given some years later … "believe in your dreams, write them down and never give up pursuing the path to them every day".
About Heimdal™ Security:
Heimdal™ Security is a strongly emerging cybersecurity provider established in 2014 in Copenhagen, currently spanning offices across the world. With a spectacular year-over-year growth and an impressive ahead-of-the-curve approach to threatscape trends, Heimdal™ Security is the go-to solution for unified, intelligent cybersecurity made easy. In March 2020, Heimdal™ Security was acquired by Marlin Equity Partners, fueling its networks of growth and distribution even further.