Rob Bolton and Jed Butcher Are Joining Heimdal™ Security's Executive Team as Chief Revenue Officer and Chief Financial Officer
More on Rob Bolton, Jed Butcher and Their Long-Term Goals Within Heimdal™.
LAST UPDATED ON
AUGUST 30, 2021
COPENHAGEN, August 30th, 2021 – Heimdal™ Security (HEIMDAL) announced two additions to its executive team. Following a period of significant growth, the company has landed Rob Bolton as Chief Revenue Officer, and Jed Butcher as Chief Financial Officer.
Everyone at Heimdal™ is excited to have both Rob and Jed onboard and we are all looking forward to continuing growing together. With their exceptional skills and expertise, we are confident our dynamic team will progress to new heights.
Morten Kjaersgaard, Heimdal™ Security CEO: I'm thrilled to welcome our new Chief Revenue and Chief Financial Officers and I'm confident that Rob and Jed will be key players in our journey of placing Heimdal™ at the forefront of the cybersecurity market. We need highly knowledgeable profiles to help fuel our growth target of 100% in the following years, besides the focus on continuous technological innovation. Both Rob and Jed will bring a wealth of knowledge across their respective fields and they'll be tremendous assets to the company as we continue to grow.
Who Is Rob Bolton?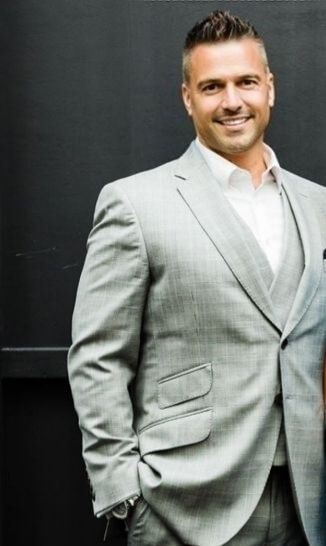 With 23 years of experience in the technology and security industry, Rob brings deep expertise in building global, high-growth sales, channel, and operations teams. His combination and deep experience in strategic planning, organizational alignment, and go-to-market execution have fueled his teams' growth and market penetration. Most recently, Rob ran international markets for Proofpoint's Information Protection business where he was responsible for the overall strategy and execution of the teams across EMEA and APJ, leading to 360% growth year-over-year. Rob has worked in similar capacities with companies like Citrix Systems, Infoblox, and BT. A native of the Washington, DC area, Rob has spent the last four years living in London. Rob attributes much of his success by focusing on creating a world-class culture, attracting and retaining the best talent in the industry, and aligning his organizations with clarity and purpose to the long-term goals of the business.
Rob Bolton, Chief Revenue Officer: I am incredibly excited to be a part of this organization. What initially impressed me was the great culture and passion at every level to help customers protect their businesses from the most advanced threats across the leading vectors. The current climate has caused the attack surface to expand and organizations have to protect themselves from every threat: internal, external, known, and unknown. I am looking forward to supporting the amazing experience our 6,000 and growing customers have, while accelerating the capabilities our platform provides around ransomware and email protection, privileged access management, patch management and DNS security, and next-generation AV and EDR.
Who Is Jed Butcher?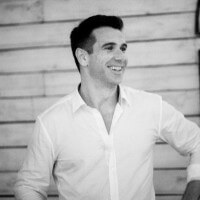 Jed has over 15 years of experience working with fast-growing businesses and their stakeholders. Following 10 years at Deloitte in Corporate Finance, Jed has specialized in financial leadership roles in private equity portfolio companies. As part of the ExCo, working with investors such as Pollen Street Capital and Livingbridge, Jed has successfully professionalized and scaled several Business Services organizations.
Jed Butcher, Chief Financial Officer: Heimdal™ is an exciting high-growth business with an award-winning product suite. I am excited to join the team and help drive the ongoing success of the business as it continues its international expansion journey.
About Heimdal™ Security:
Heimdal™ Security is a strongly emerging cybersecurity provider established in 2014 in Copenhagen, currently spanning offices across the world. With a spectacular year-over-year growth and an impressive ahead-of-the-curve approach to threatscape trends, Heimdal™ Security is the go-to solution for unified, intelligent cybersecurity made easy. In March 2020, Heimdal™ Security was acquired by Marlin Equity Partners, fueling its networks of growth and distribution even further.