Credit Card Information Stolen from Seniors After Herff Jones Got Hacked
The Attackers Hacked the Seniors' Payment Information and Ran Up Unauthorized Charges on Their Credit Cards.
LAST UPDATED ON
MAY 14, 2021
Cybercriminals have taken students' information after they hacked Herff Jones, the company that sells caps and gowns for commencement ceremonies.
Herff Jones was hacked and the payment information of students from multiple universities was taken. The attackers ran up unauthorized charges on the students' credit cards after submitting orders with the company.
Officials declared in an email sent to the graduating students from The Office of Ethics, Compliance, and Privacy, that some customers' credit card information might have been "compromised" because of the cyber-attack, therefore they're contacting the students in an attempt to determine whether they were affected.
In the email is was stated that Herff Jones worked to remove unauthorized access to students' payment information, whilst the law enforcement and security experts help investigate the incident.
We take very seriously any situation that could compromise our students' data, the email reads. Based on information GW has received from the Herff Jones company, this incident is being thoroughly investigated by its internal and third-party security experts, who have taken immediate and appropriate actions to reinforce existing security measures and to mitigate potential impact.

The company has committed to directly contacting those individuals in a timely manner, the email reads. We encourage our graduates and family members to be vigilant in monitoring payment card account statements and credit reports for instances of unauthorized activity.
The students have posted about the data breach on the "Overheard at GW" Facebook page earlier this week and shared the fact that they would've to remain unaware that a cyber-attack took place if they haven't received the notice from the company or the.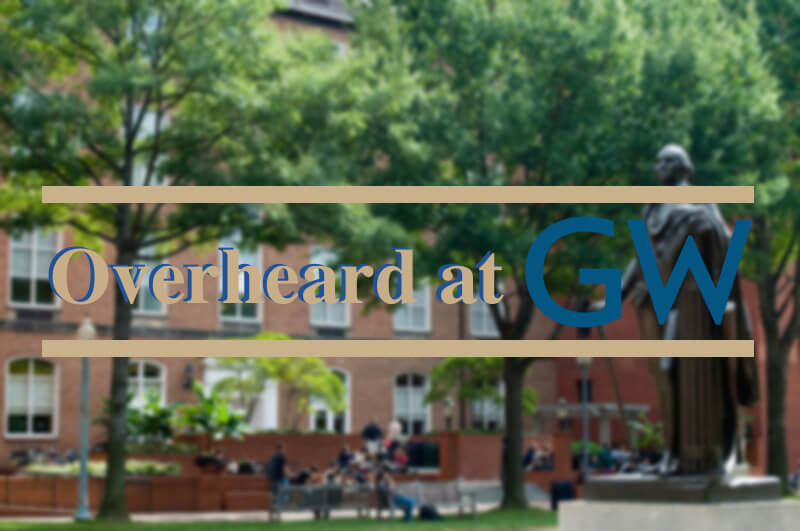 Some students decided that they should cancel their credit cards after finding fraudulent charges on their accounts.
Delaney Clark is a senior majoring in international affairs. Delaney's bank flagged an unknown $4,500 payment made at a Dior store in Chicago, in this way helping her realize that her information got stolen in the breach. In this way before receiving the University's email Thursday, Clark was already looking to replace the credit card she canceled after the bank reported fraud on her account.
Interestingly enough, Delaney declared that although she ordered her cap and gown in March, it wasn't until last week that her commencement attire was shipped and her card information was stolen.
That's why they notified me because they declined the transaction. And I thought it was spam at first because I got a text, but then I saw that I also got an email notification from Wells Fargo. So then I looked into it, and I didn't see anything like in my bank app account, so I had to call them, and then they, flagged the transaction, and then I had to close my credit card.

I haven't heard anything from Herff Jones, and it's taken forever for my cap and gown to ship anyway.

So I don't know if that was like an internal problem also involving the data breach.
Other students took to Twitter about having their debit card information stolen, and received numerous replies of students having similar experiences.
If y'all ordered your cap and grown from @herffjones, check y'all's bank statements. They experienced a nationwide data breach & I got my debit card info stolen ☺️ @UHouston why all y'all staying quiet???

— Ⓜ️ariah (@mariah8a) May 9, 2021