$566 Million Worth of Cryptocurrency Stolen by Hacker on Binance Bridge
The Attack Occurred at 2:30 PM EST Today, BNB Smart Chain Was Frozen.
LAST UPDATED ON
OCTOBER 7, 2022
2 million Binance Coins (BNB), worth $566 million, have apparently been stolen by hackers from Binance Bridge, one of the top Crypto Bridges in the DeFi Industry.
The Timeline Of The Attack
The attack appears to have occurred at 2:30 PM EST today, with the attacker's wallet receiving two transactions, each consisting of 1,000,000 BNB.
Shortly after, the hacker started distributing some of the funds across many liquidity pools in an effort to convert the BNB into other asset, according to Bleeping Computer.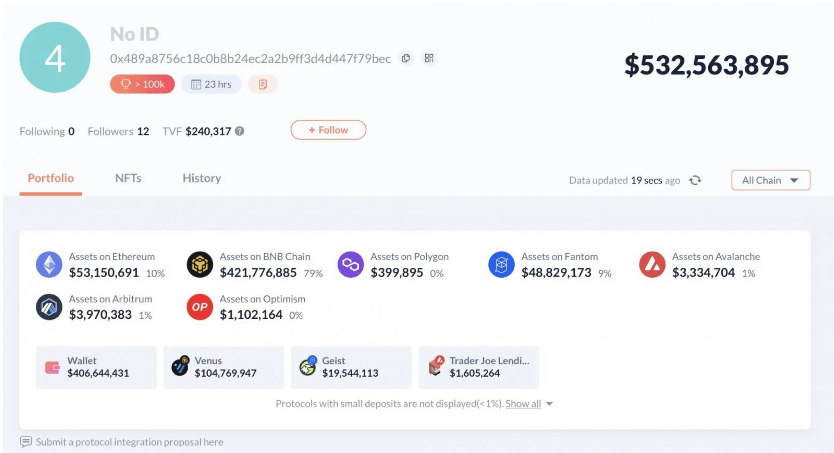 At 6:19 PM EST, Binance acknowledged the security breach and froze the BNB Smart Chain while they looked into it.
The CEO of Binance tweeted at 7:51 PM EST that an exploit had been used in the BSC Token Hub to transfer BNB to the attacker and that they had instructed all validators to pause the Binance Smart Chain.
An exploit on a cross-chain bridge, BSC Token Hub, resulted in extra BNB. We have asked all validators to temporarily suspend BSC. The issue is contained now. Your funds are safe. We apologize for the inconvenience and will provide further updates accordingly.

— CZ 🔶 Binance (@cz_binance) October 6, 2022
The majority of the stolen money is still contained on the BNB Smart Chain and is therefore no longer available to the hacker, but according to Binance, between $70 million and $80 million were taken off-chain. Of those off-chain assets, $7 million have already been frozen through collaboration with partners in the crypto community.
The Binance Bridge Project is a cross-chain bridging service that attempts to improve blockchain interoperability. It allows anyone to convert selected coins into wrapped tokens (or "pegged tokens") for use on the BNB Chain. Binance Coin Price (BNB) is currently worth $284.46, down 3.60% in the last 24 hours, according to CoinMarketCap, the most-referenced price-tracking website for cryptocurrency assets.
If you liked this article, follow us on LinkedIn, Twitter, Facebook, YouTube, and Instagram for more cybersecurity news and topics.