Introducing: The Ultimate Windows 10 Security Guide – a Must-read!
Make the most of your operating system for a better, safer experience
LAST UPDATED ON
MAY 30, 2016
When it comes to Windows 10 security, I'm sure you've read all kinds of articles about what it does and doesn't do with your data. And no one really had the time to piece all these bits of information together and see the big picture.
So why not take the high road? The Ultimate Windows 10 Security Guide we put together is the single, go-to resource you'll ever need to secure and protect your data on this OS.
This is a great guide to use if you already upgraded to Windows 10! And it's also a useful tool to help you decide if this OS is for you. FYI: the free upgrade option will expire on July 29 2016.
We packed all the practical advice you need to secure and protect your data on Windows 10. The guide is complete with screenshots, step-by-step instructions and detailed resources for each feature.
We reviewed both the changes and updates to old features, and the new options provided by Microsoft in Windows 10. And the guide even includes explanations for features that are probably familiar, but you never had the time to really understand.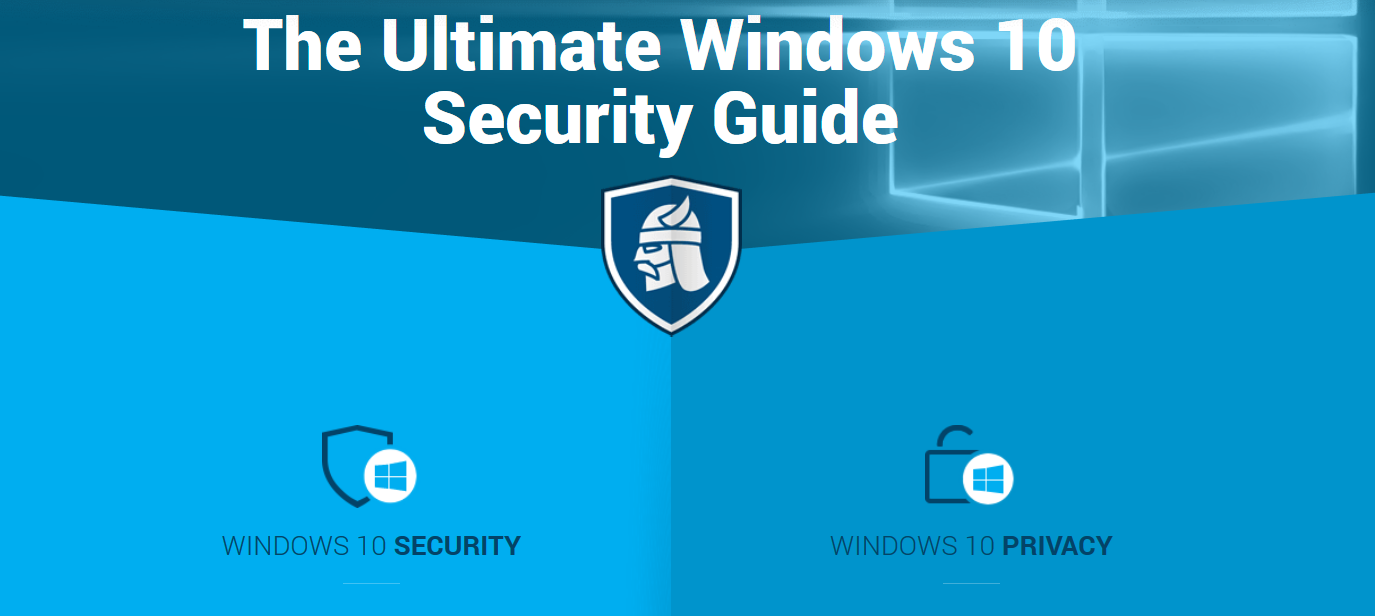 What you'll find in the guide
The Ultimate Windows 10 Security Guide is split in two: Windows 10 Security and Windows 10 Privacy. We did this so you can find what you need faster and go directly to the section you're interested in.
Here's a quick overview of these sections and the info you can find inside:
Accounts – learn how to set up and manage your Microsoft accounts on Windows 10 to protect your privacy and limit potential damage that a malware infection can cause.
Update & security – read all about Windows Update, Windows Defender. Check out your Backup and data Recovery options on this OS, and learn about the Find my Device feature.
BitLocker encryption – it's time you learned about encryption as a truly effective way to protect your data. And we have just the resources you need to get started.
Trusted apps – this new feature integrated in the Windows Store will really help you choose the apps you install based on how safe they are. Read about it and use it.
SmartScreen Filter – provides anti-phishing protection and all you have to do is understand where it is and how it works. And keep it turned on at all times, of course!
Microsoft Edge – the new browser brought on by Windows 10 is actually one of the safest on the market. This is your chance to find out what makes it so safe.
Cyber threats targeting Windows 10 – it's not just ransomware. Cyber criminals are working to break down and exploit Windows 10 features, so you should be aware that you won't get data protection as a default.
Recommended security apps for Windows 10 – this collection of resources will help you choose the right security solutions to safeguard your data. From antivirus to backup options – it's all there!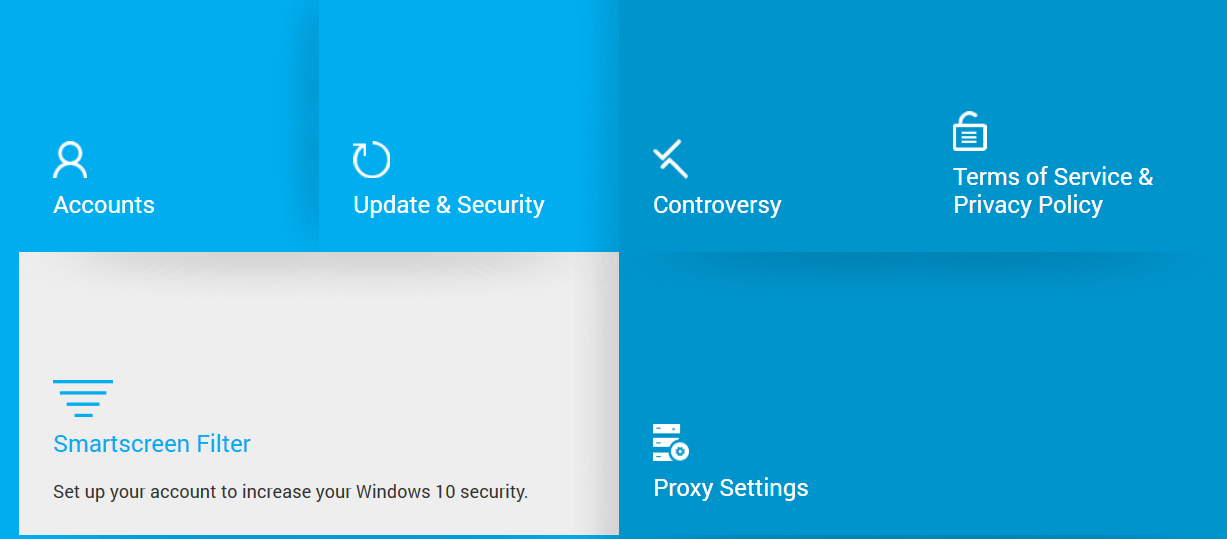 Windows 10 Privacy
Controversy – we couldn't skip mentioning the huge debate that got people fired up about data privacy in Windows 10. Almost a year after its release, the subject is still under discussion. But things are really not as bad as it's painted in some corners of the web.
Terms of service & Privacy policy – that stuff you never read, but really should. It explains what type of data Microsoft is getting from you through Windows 10 and helps make things clearer.
Privacy settings – this is where you get to play with all sorts of handles and knobs. Adjust your privacy settings for your location, camera, microphone, contacts, calendar, messaging and more (many more!). This is one of the most important sections of the guide, so it pays to read it carefully.
Cortana – because artificial intelligence is no longer the stuff from the Sci-Fi movies, it's probably time you understood what Cortana can do for you. And what using Cortana means for your data privacy as well.
OneDrive – we all use cloud-stored data, but not everyone understands it. We did our best to make it super easy this time.
Proxy settings – this has been around for a while, but you've probably never used it. The cause: you most likely never read about what it can really do. That can chance today.
VPN settings – one of the best tools to protect your privacy – no doubt! Read about it, install it, use it. You can thank us later.
So there it is: The Ultimate Windows 10 Security Guide in almost 9000 words, tens of screenshots and plenty of in-depth resources to explore! You can start with this summary and work your way to better online security, bit by bit.
Let us know what you think about the guide in the comments bellow.
PS: We'll keep this resource constantly updated if big changes should happen, so you can always have an up to date guide at your disposal.